The Travels of Tug 44



Erie Canal - Beware the Canal Monster!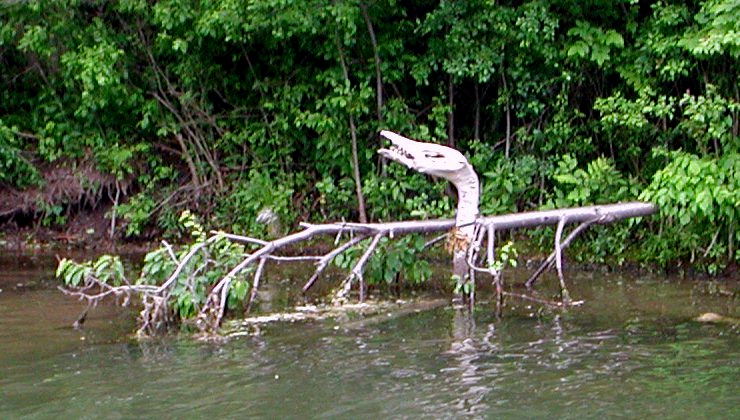 Yes, the Erie Canal is a dangerous place with the Canal Monster roaming about. It's thought the Monster likes to eat small children and pets, which it grabs right off the decks of passing boats! This rare sighting occurred June 2006 about 100 yards east of a concrete pier at buoy G-743 on the south bank near The Wide Waters and Port Gibson on the western canal. The Monster was lurking under a fallen tree and produced a horrible scarey scream as we passed by. I think he was sizing up Kat as a potential meal! (another sighting July 2007)




There have been rumours about a canal monster for many years, and judging by the grafitti on a guard gate near the Genessee River, the locals appear to take it seriously. Caution!!!



---
Erie Canal - Champlain Canal - Hudson River - Canal History
Lighthouses - Canal Corp Boats - Tugboats & Trawlers
---