The Travels of Tug 44



Genesee River Crossing
Rochester, NY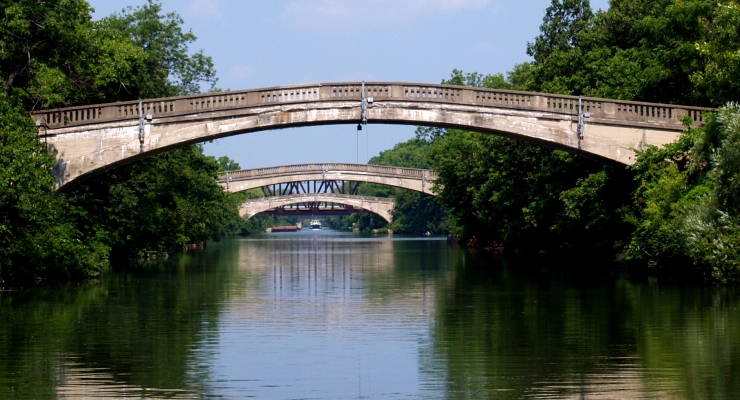 These three bridge arches alert you to the intersection of the Erie Canal and the Genesee River. They are footbridges for a large park on the east side of the Genesee River.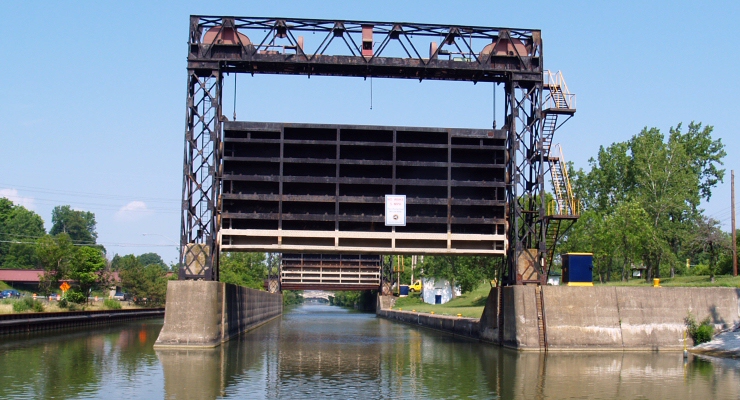 Right after the arches, comes the East Guard Lock. This is a pair of guard gates that work like a lock. In case of flooding on the Genesee River, the gates are dropped and the canal is protected. Canal Corp barges can still enter the area, as the guard gates are able to function as a normal boat lift lock. During the boating season, the guard gates are always open.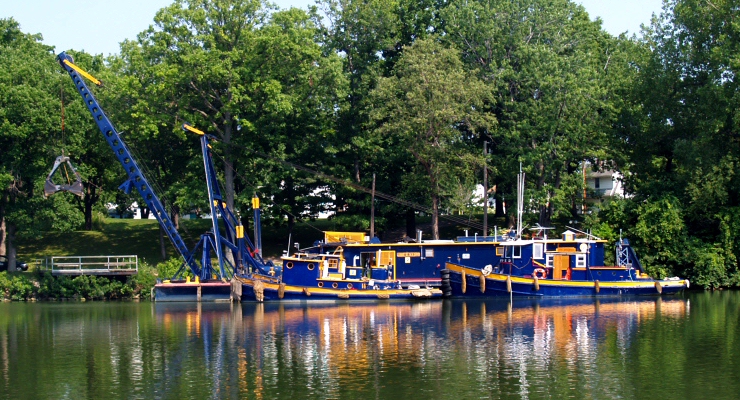 The actual river crossing is always a problem, due to the muddy Genesee River. Silting happens constantly, and dredging is a year round operation, there are always tugs and dredges stationed here. There's most always 6-7 feet depth here but the channel is often narrow. If you get stuck, simply hail the Canal Corp tug stationed nearby and they'll pull you out. If unsure who's on station, simply hail "Genesee River Dredge" and someone will answer.



On the west side of the crossing is the West Guard Lock. It also protects the Canal from flooding on the Genesee River.



---
Erie Canal - Champlain Canal - Hudson River - Canal History
Lighthouses - Canal Corp Boats - Tugboats & Trawlers
---