The Travels of Tug 44



Village of Holley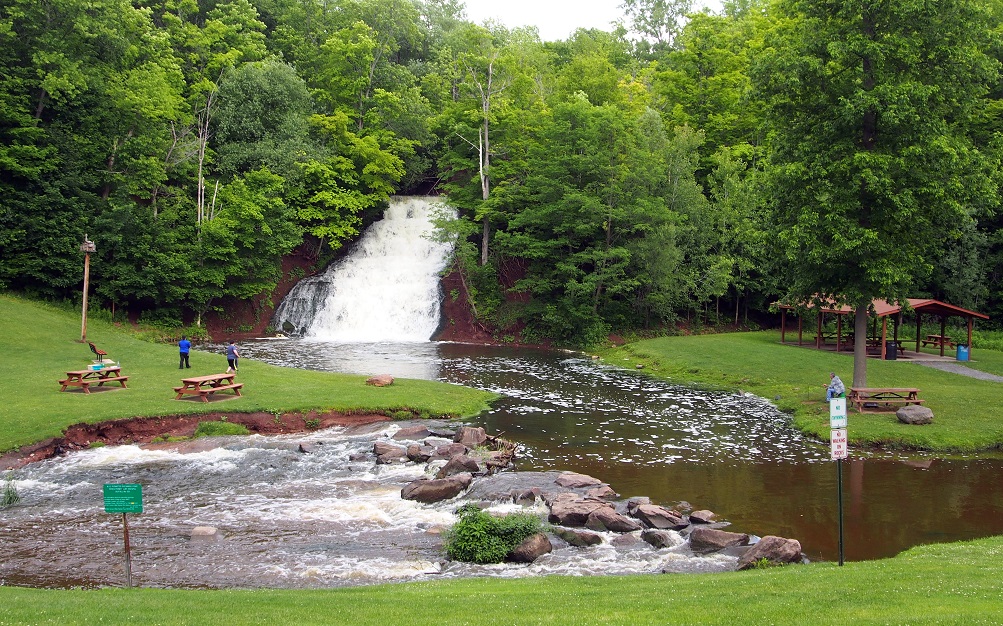 Holley is a very nice small village (population 1750) with a new pier with electric and water, all free. Holley has several parks, including this one which includes the completely unexpected waterfall, known as Holley Falls. The waterfall is fed by canal overflow and the creek goes under the canal. The canal is at the top of the hill behind the falls. Do be careful and stay out of the water as we spotted several snakes there.



Another view of the Park and Holley Falls.



This is Holley's main pier just east of the lift bridge. It's always neat & tidy and freshly painted. It is not unusual to wake up here, look out your windows and see deer standing next to the pier.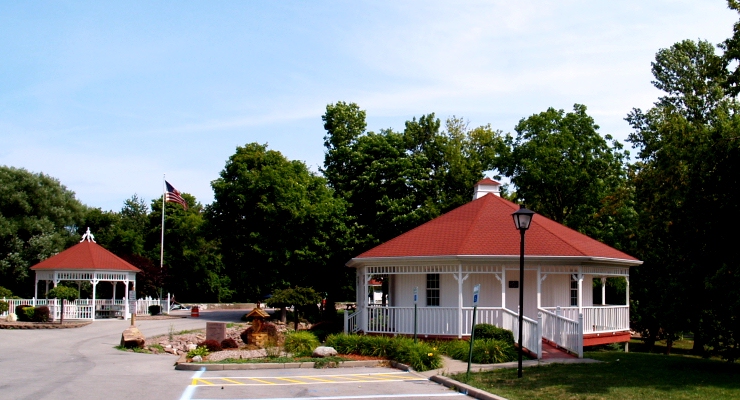 The building to the right is the bathrooms, shower and laundry. Very nice. The small building to the left is a gazebo next to the pier.



In 2015 the brush was cut next to the pier, allowing boaters to have this lovely view of a second water park right from the pier. This park is about 30-40 feet below canal water level.



Officially known as the East Avenue Lift Bridge, it's better known as the Holley Lift Bridge. The stairs on both ends allow pedestrians to cross the bridge when it's in the up position. They did this when the bridge was built back around 1915 at a time when cars were very few and canal traffic was constant so the bridges were left up.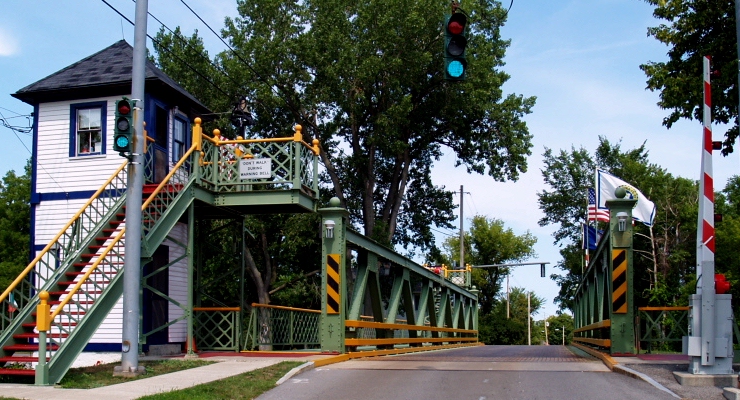 The Holley Lift Bridge, as seen from the road.



---
Erie Canal - Champlain Canal - Hudson River - Canal History
Lighthouses - Canal Corp Boats - Tugboats & Trawlers
---