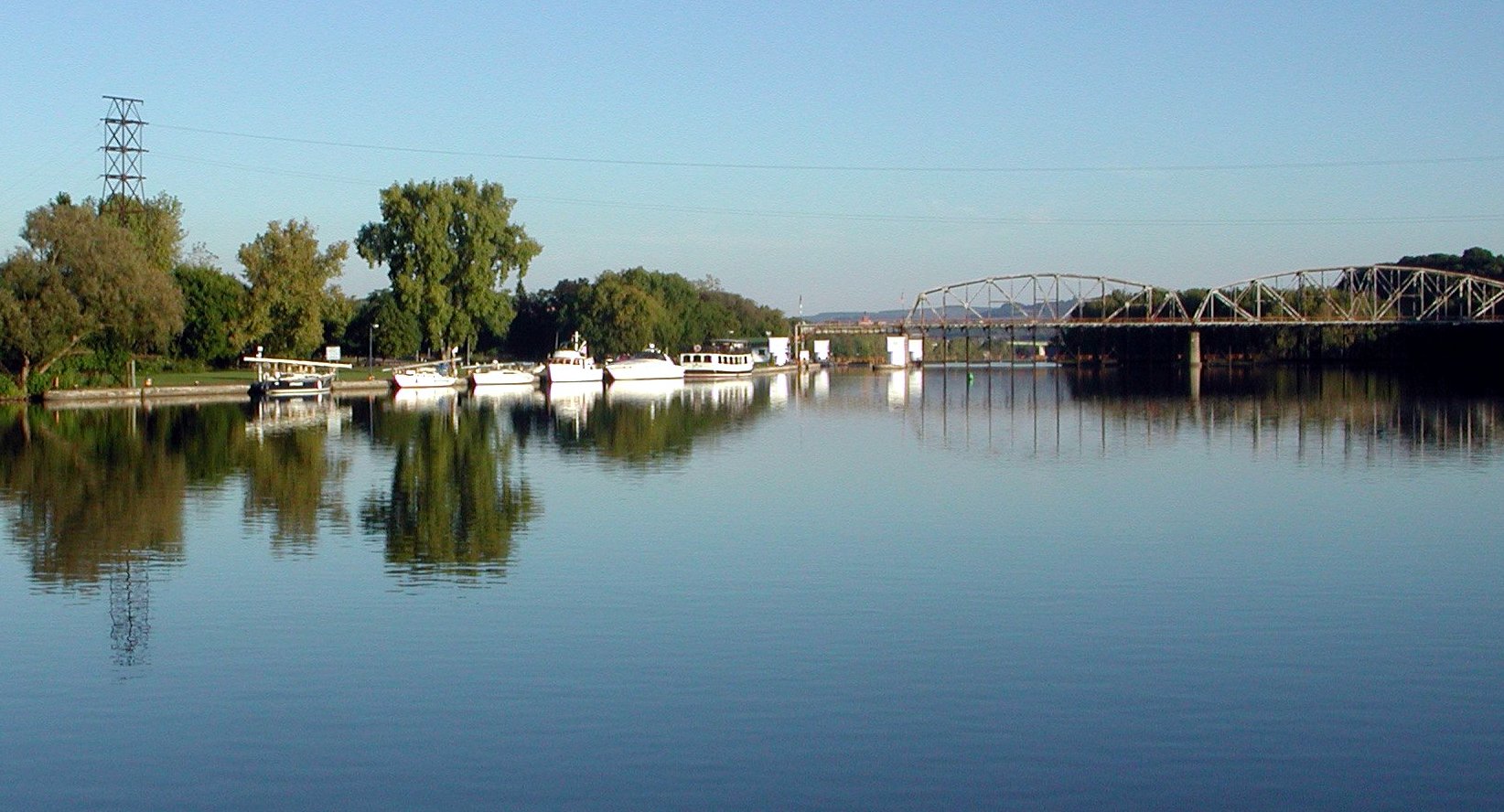 Tug 44 approaches the wall above Lock 11 and joins 6 other boats in detention. A few hours before, a sailboat crew had hoisted their mast and managed to tear out the high-tension wires crossing the canal, cutting power to the lock as well as the entire town of Amsterdam. The day and a half we spent here was a great opportunity to meet the folks on the other boats, including Emita II, a popular tour boat.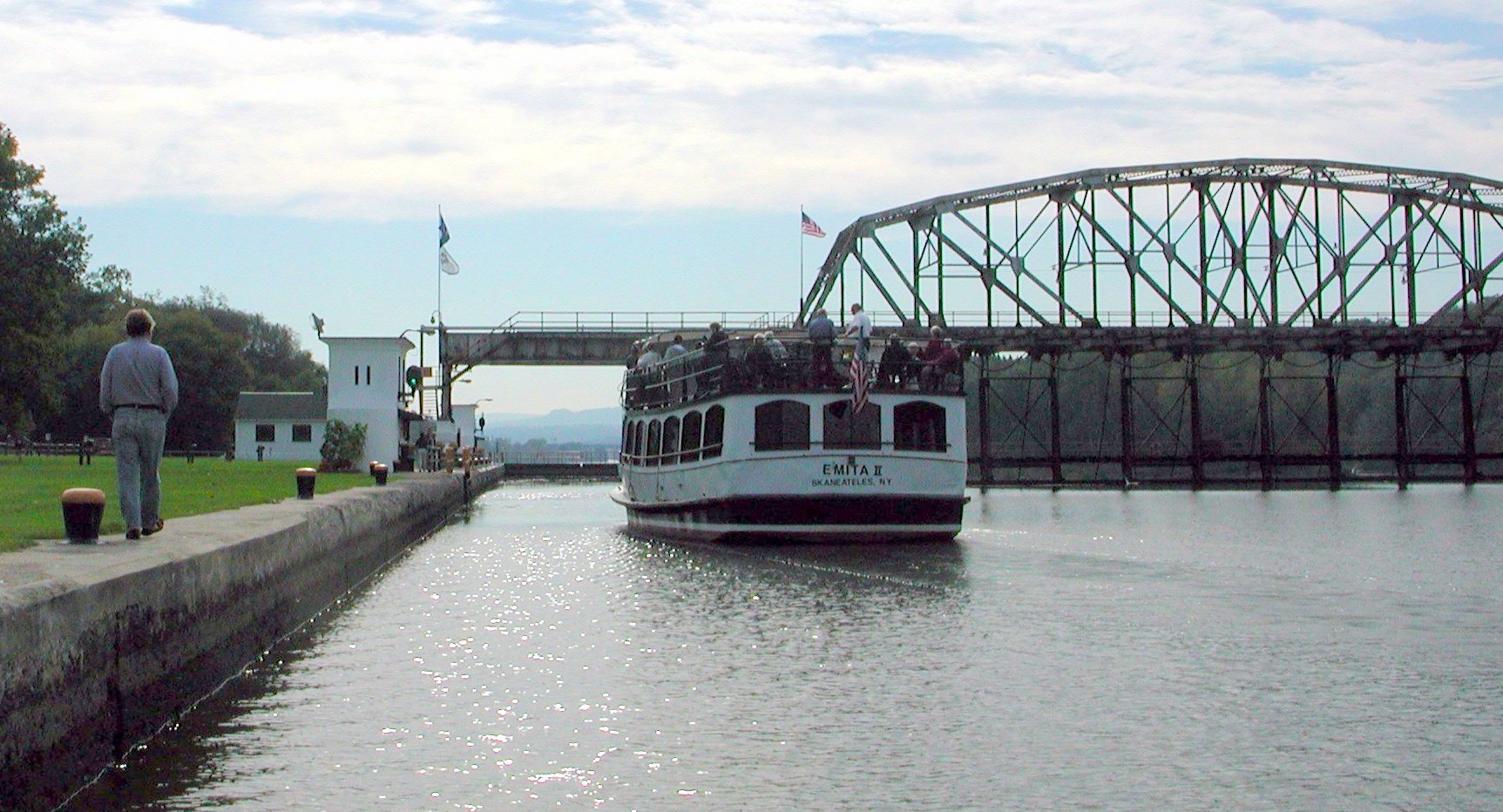 Early the next morning, Emita II is the first one into the lock and on her way.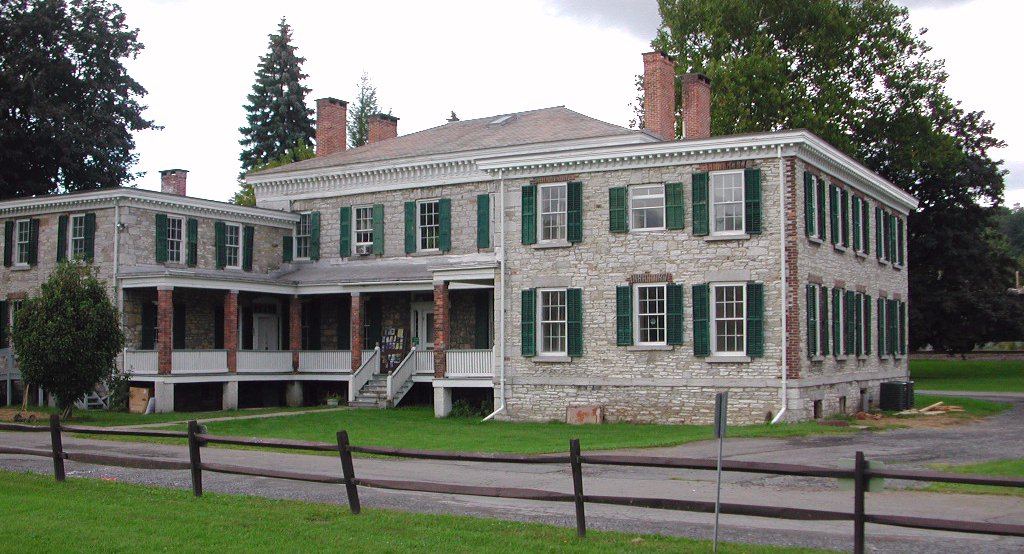 This beautiful manor house, built by Sir William Johnson in 1742, still stands next to Lock E-11.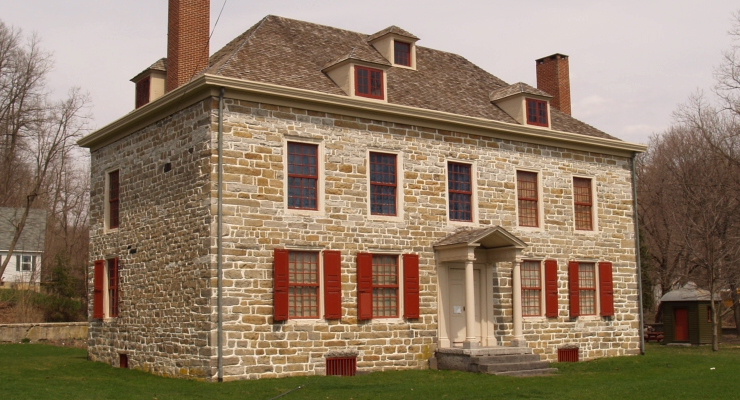 Another beautiful house, also built by Sir William Johnson, this one in 1749, is a mile or two west of the lock. It was used as an important military post and indian council place from 1754 to 1760.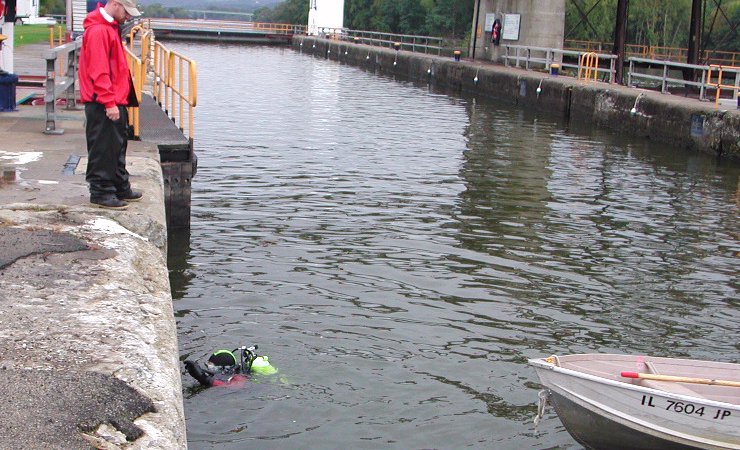 In September 2006, Canal Corp divers check for underwater damage from the Flood of 2006. As they moved along the wall, they also checked Tug 44's bottom for barnacles, zincs and propellor condition. Both the lock and the tug were pronounced in good shape!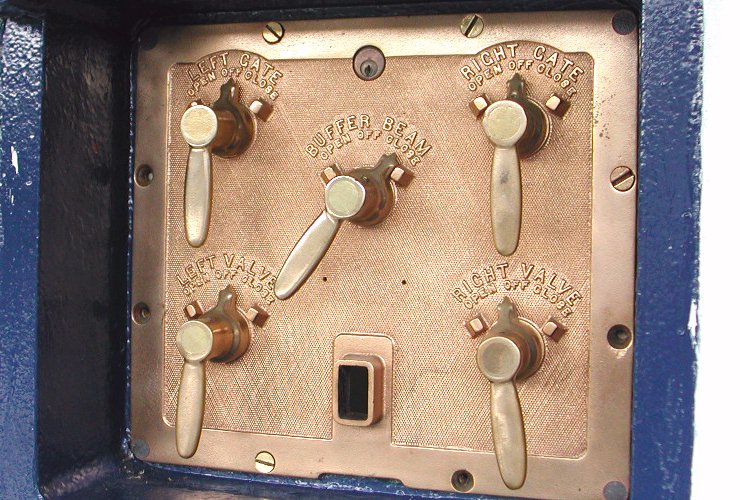 This 180 year old Operator's Panel looks pretty good just 2 months after being submerged in the Flood of 2006.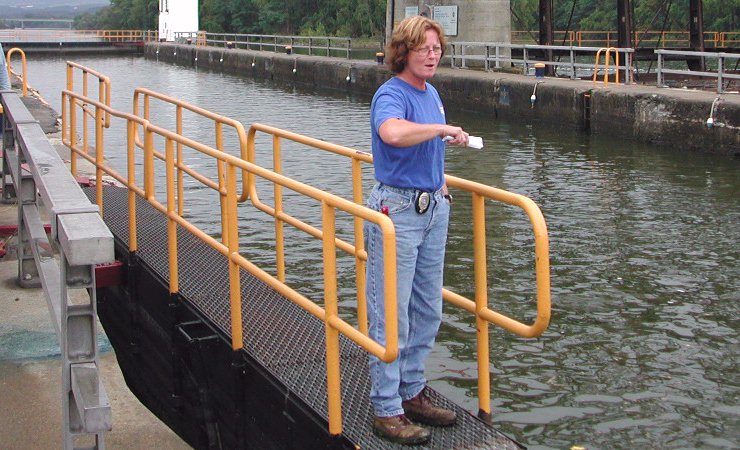 Cindy, the lead lock operator here, tells you all about it. If you talk to her, tell her "Hi from Fred on Tug 44". She's one of the best folks on the Erie Canal.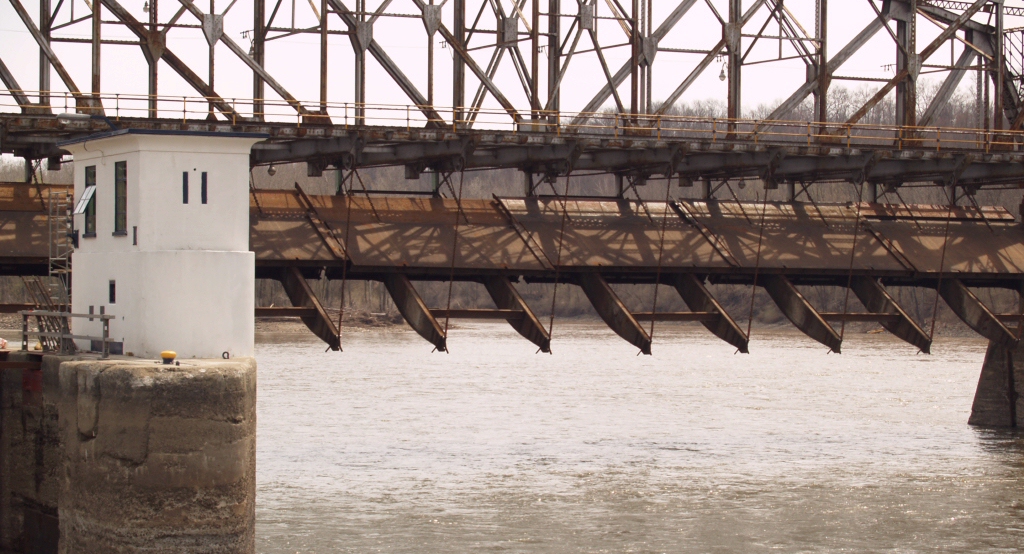 In Apil 2007, the dam gates are lifted up to allow the river to go back to its natural levels. This is the normal winter procedure.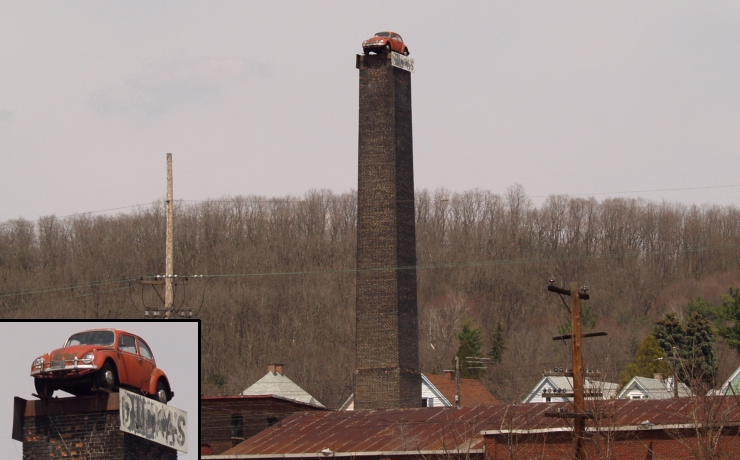 Here's something ya don't see every day: An old Volkswagen Beetle sitting on top of a hundred foot tall smokestack, just across the street from the lock.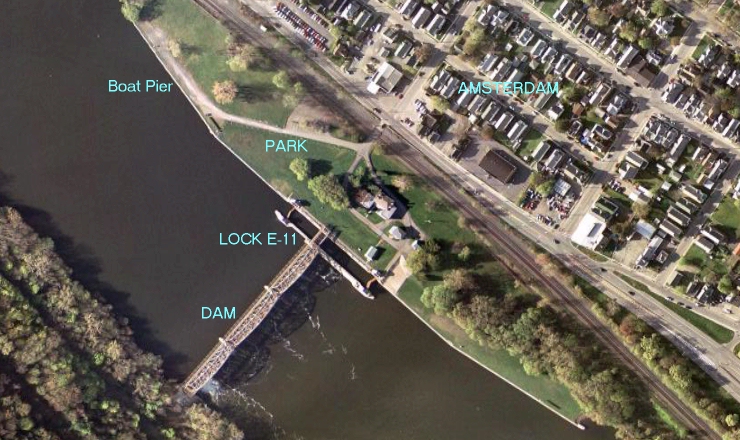 The map shows Lock E-11 and it's dam and a nice park. It's a good place to meet the local folks as they come to take a walk and look at the boats.



---
For info about Emita II see Mid-Lakes Navigation's website at: http://www.midlakesnav.com/
---