The Travels of Tug 44



Erie Canal Lock E-12 at Tribes Hill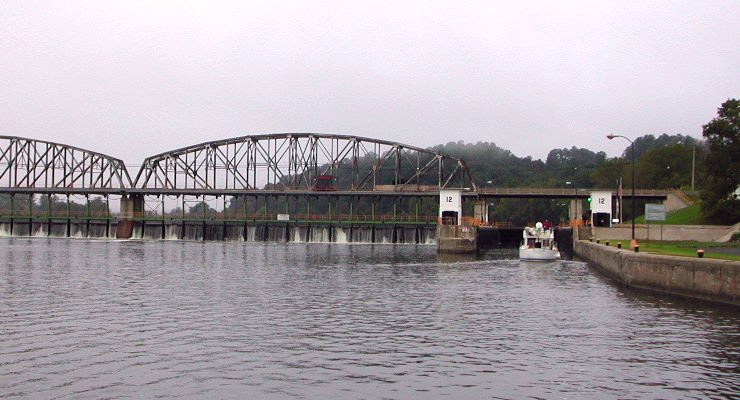 Here's a view of Lock E-12 and adjacent dam and spillway, as we follow a west-bound trawler into the lock in 2004.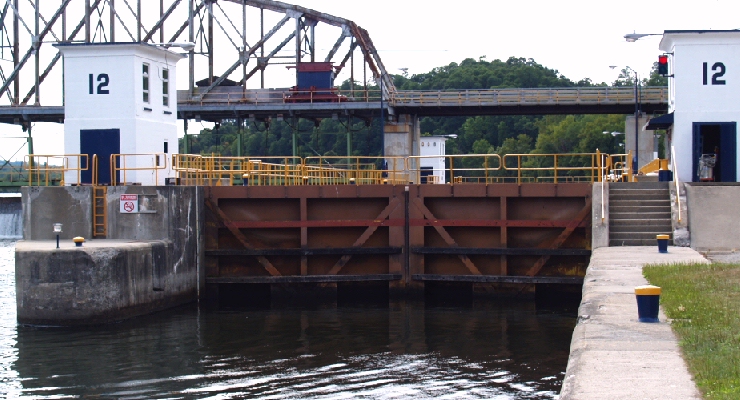 A closer look at the lower gates, looking west.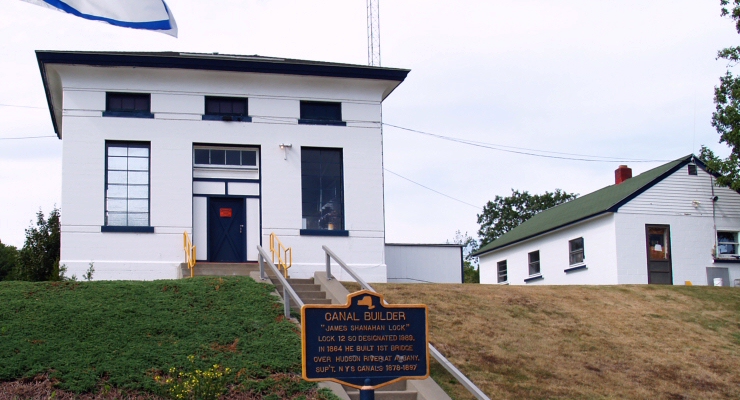 On a hill rising above the lock is the Power House (left) and the Lock Keeper's shack (right).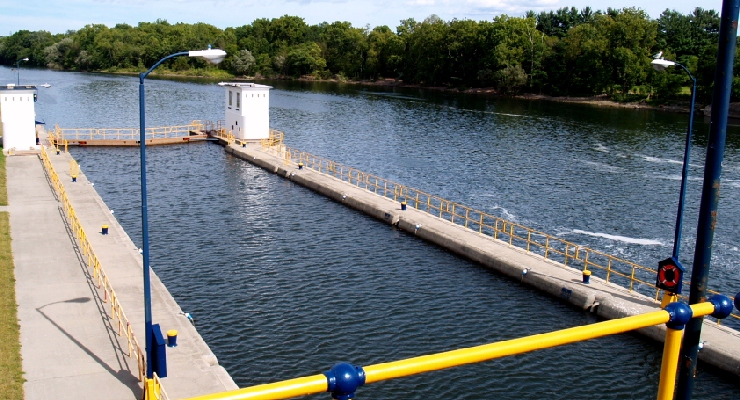 Here's a view you can't get via boat. I took this from the bridge over the dam looking down at the lock. The lock chamber is filled and we see the Mohawk River alongside. There is an 11 foot difference between the two water levels.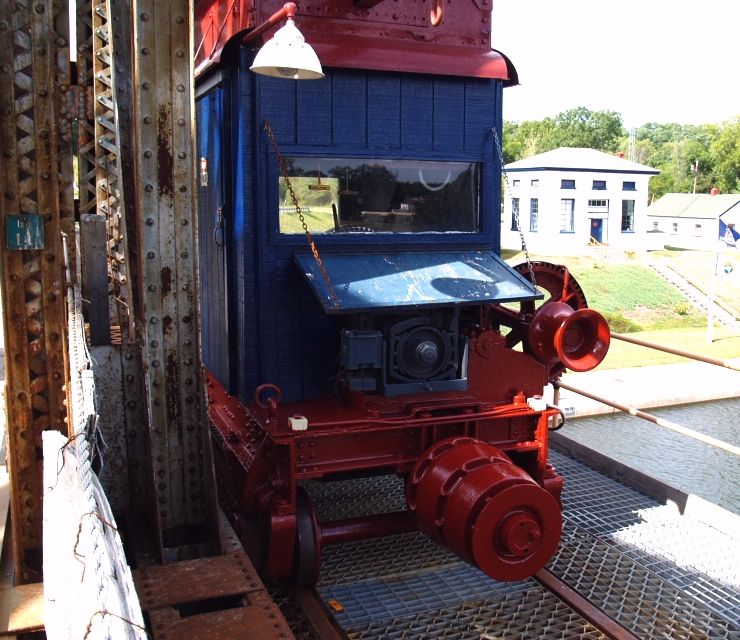 This trolley runs on tracks on the bridge directly over the dam. Chains are looped over the red pulley wheel on the end, and are used to lift the gates on the dam. This allows operators to control the water level above the lock, and to release extra water at times of heavy flow.



---
Erie Canal - Champlain Canal - Hudson River - Canal History
Lighthouses - Canal Corp Boats - Tugboats & Trawlers
---