The Travels of Tug 44



Erie Canal Lock E17 at Little Falls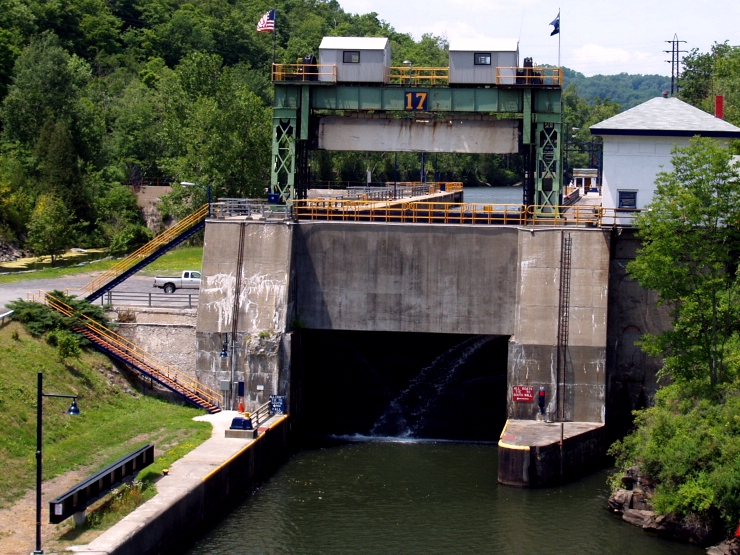 The imposing westbound view of Lock 17 at Little Falls with it's 150 ton door hoisted overhead, looking like some kind of trap! It leaves one with a dark & spooky feeling.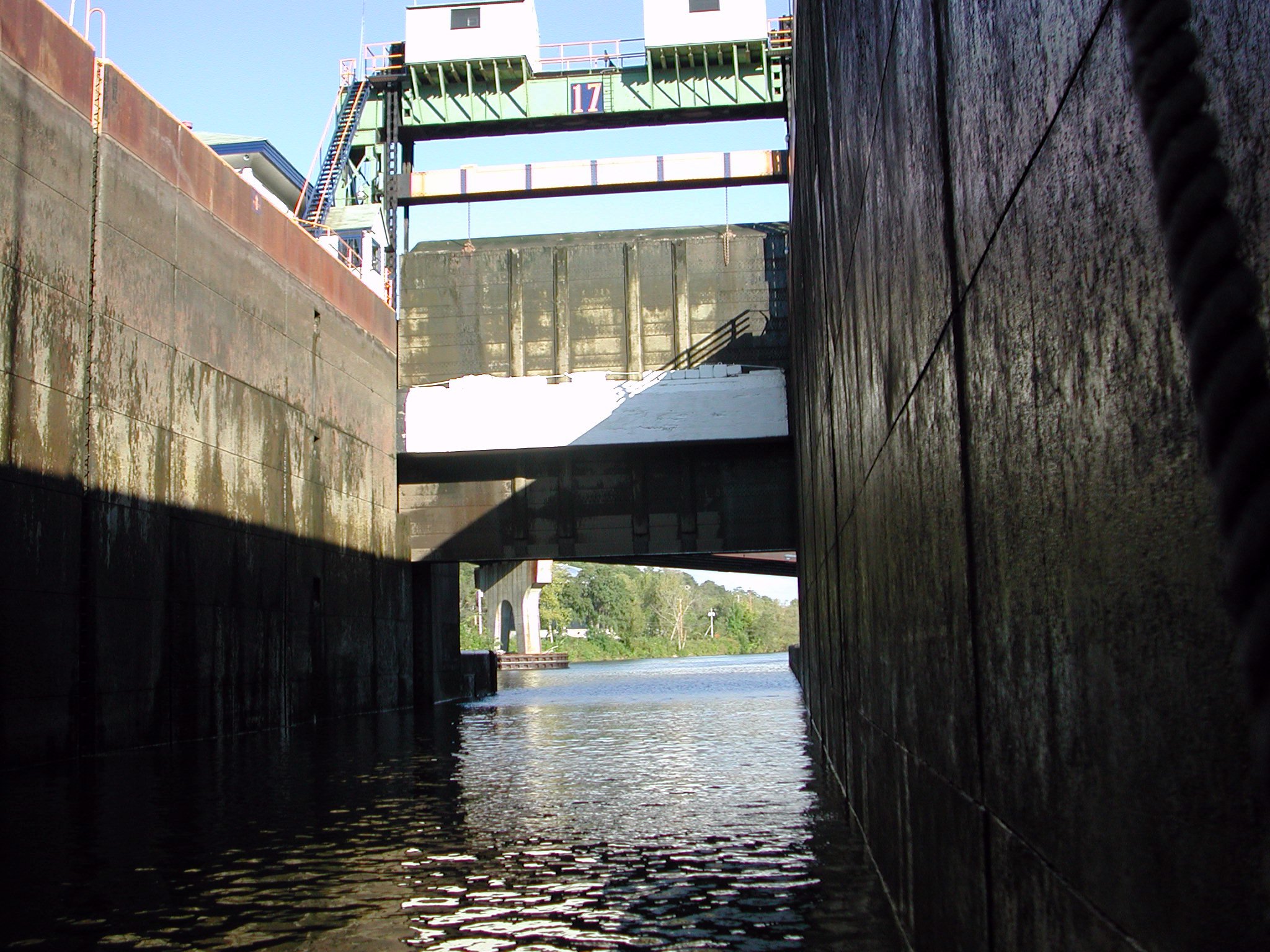 The massive overhead counterweight is seen here. See full-sized photo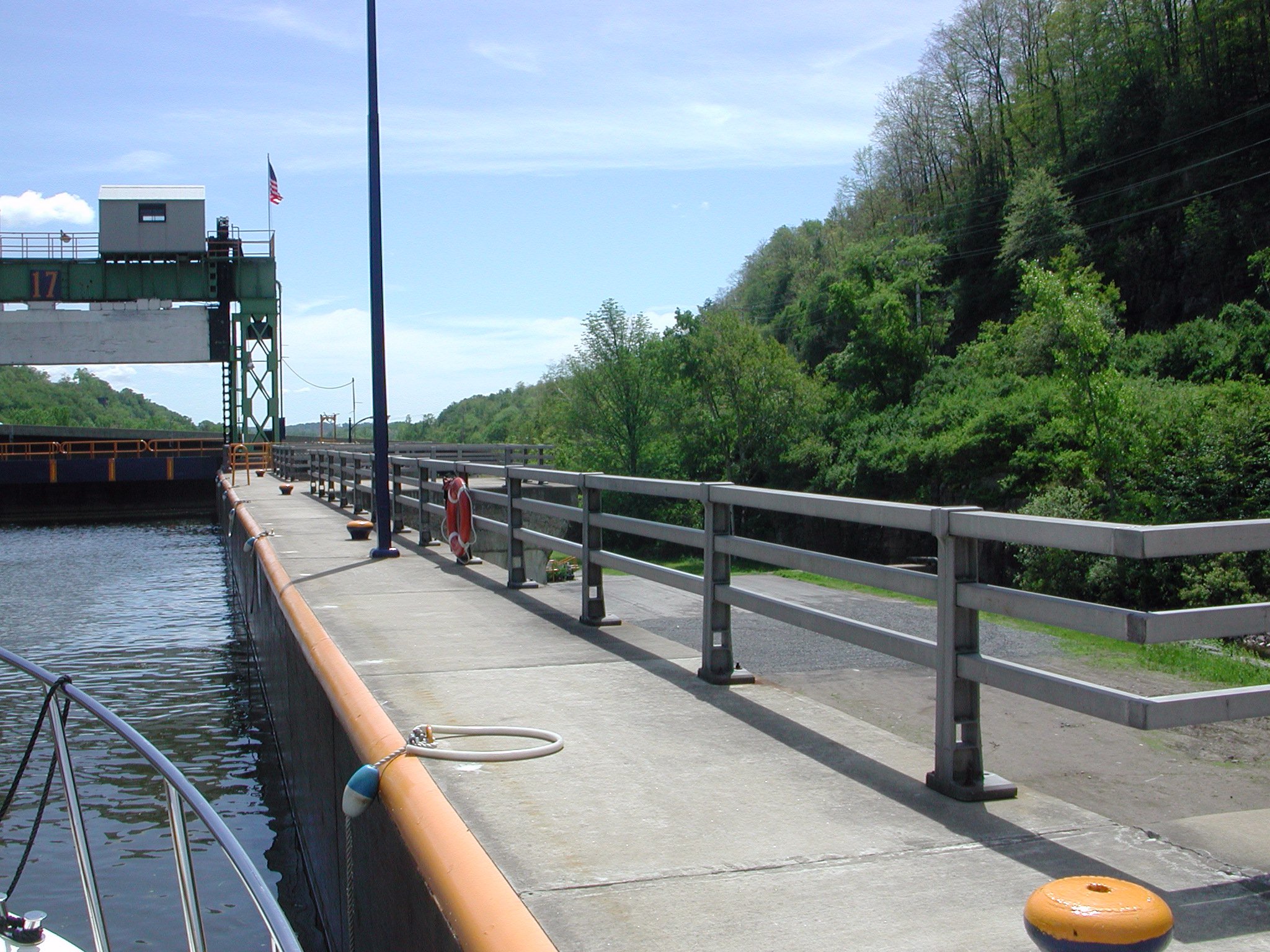 The view over the side looking eastbound down the hill. There are 2 lookout spots for a better view straight down. See full-sized photo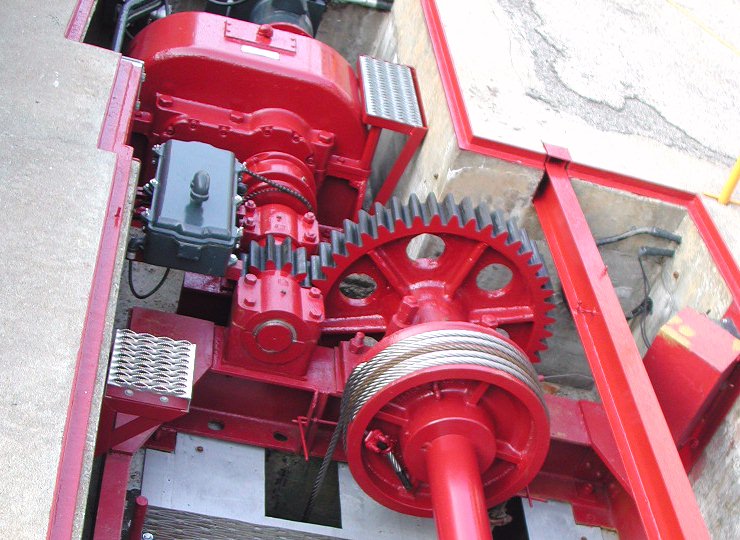 The 95 year old lock machinery is in wonderful condition. Seen here is a valve lifting winch, imbedded in the sidewalk on the lock chamber wall. It's very typical of machinery all along the canal system.



---
Erie Canal - Champlain Canal - Hudson River - Canal History
Lighthouses - Canal Corp Boats - Tugboats & Trawlers
---