The Travels of Tug 44



Erie Canal Lock E22
Sylvan Beach, NY


The west-bound view of Lock E-22.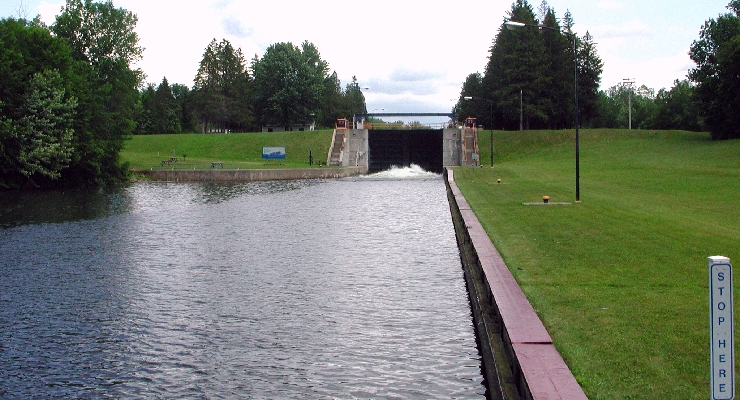 The lock-keeper does a fast spill of the lock, as we wait for eastbound passage. It's a 25 foot lift.



A closeup eastbound view of Lock 22, taken on a dark and rainy day. That's our friends in the Nordic Tug "Red Pelican".



Nice waterfall between the upper gates.



---
Erie Canal - Champlain Canal - Hudson River - Canal History
Lighthouses - Canal Corp Boats - Tugboats & Trawlers
---