The Travels of Tug 44



Erie Canal Lock E-25
Mays Point, NY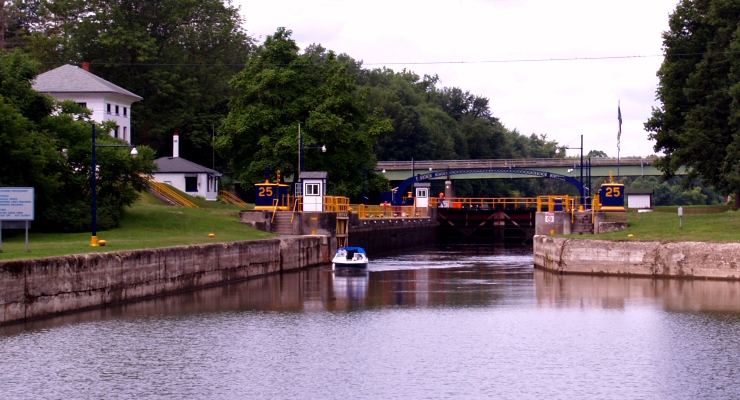 The westbound view of Erie Canal Lock E-25, at Mays Point, NY. It's a 6 foot lift lock.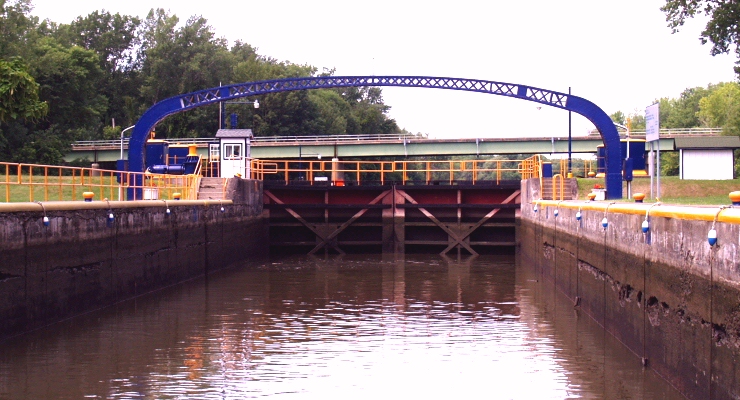 The attractive blue iron arch over the lock chamber carries electric cables to the other side.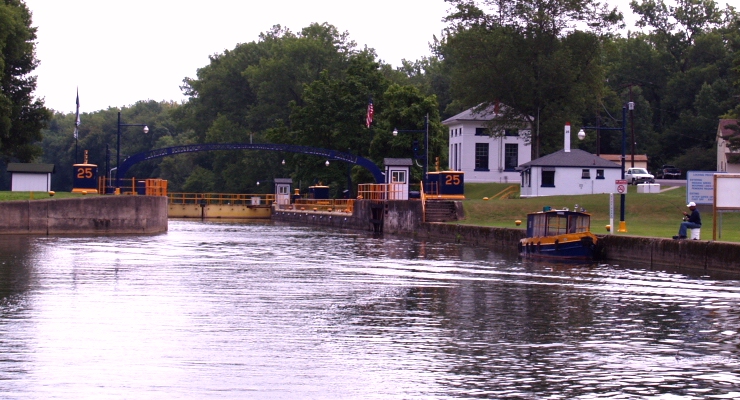 The eastbound view also shows the lock-keeper's shack as well as the Power House. That's a Canal Corp "Buoy Boat" tied to the wall just outside the lock.



---
Erie Canal - Champlain Canal - Hudson River - Canal History
Lighthouses - Canal Corp Boats - Tugboats & Trawlers
---