The Travels of Tug 44



Erie Canal Lock E-7 at Vischer Ferry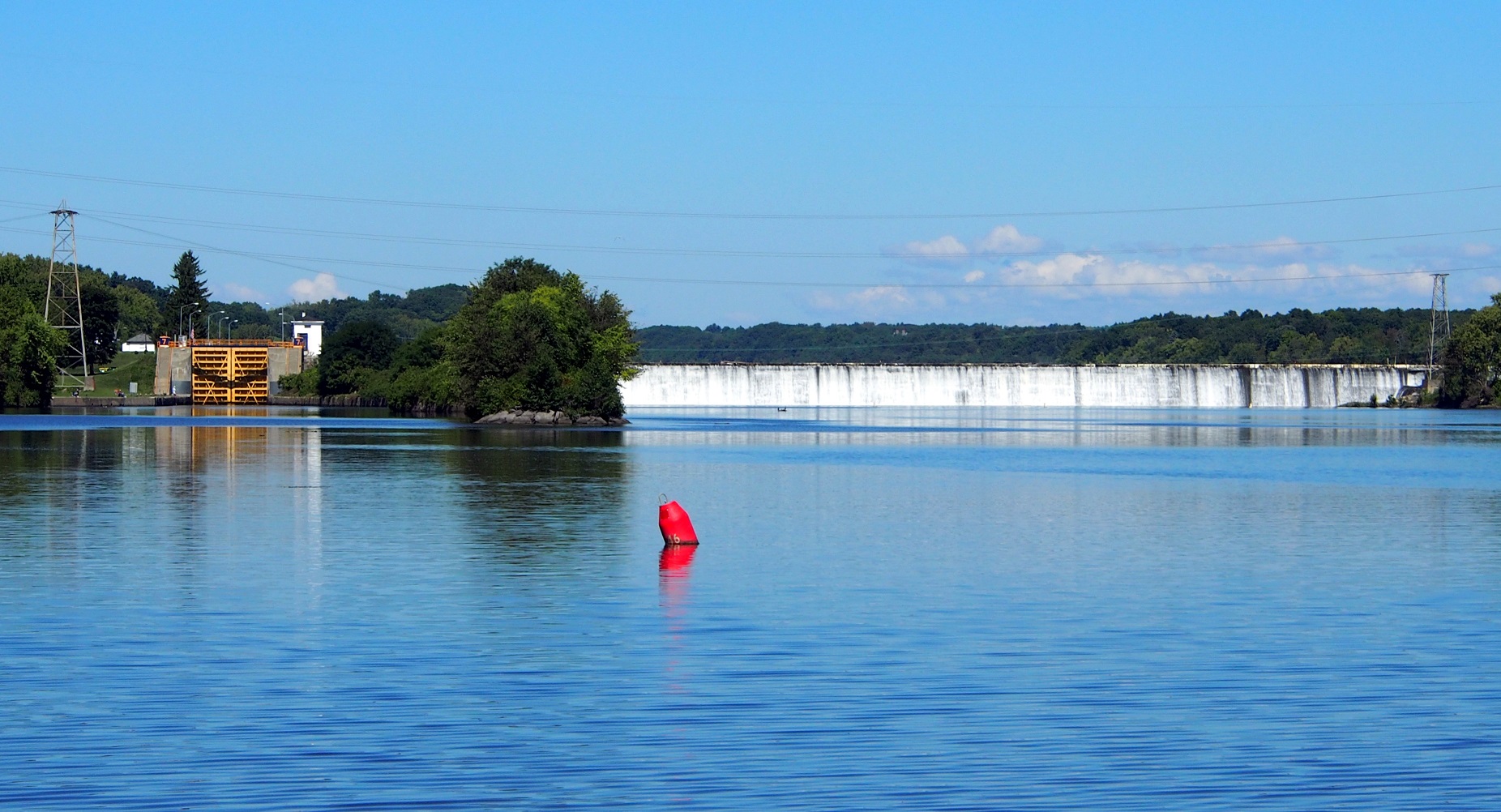 This westbound view shows Erie Canal Lock E-7 on the far left. This lock provides a 27 foot lift and has one of the largest dams on the Canal System.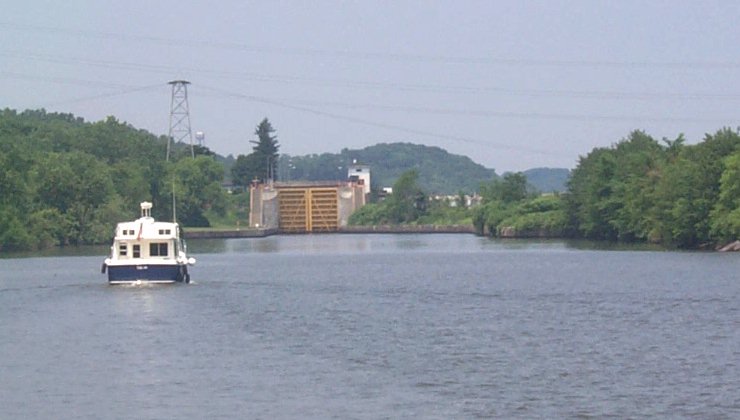 Tug 44 approaches the doors of the lock chamber, on her westbound passage.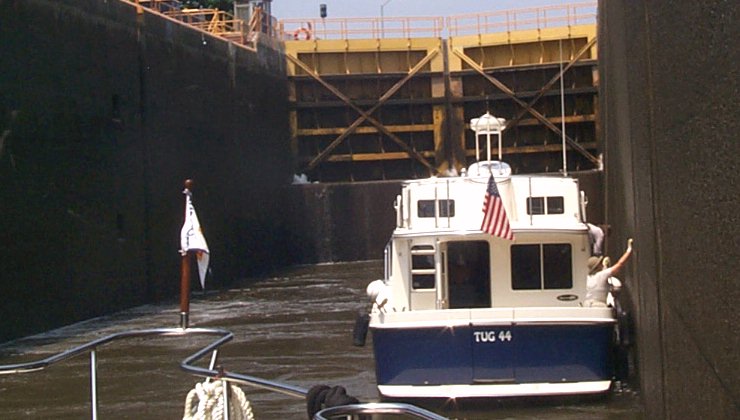 Tug 44 sits in the lock chamber, as "Admiral" Kathy attacks the lock wall to add to her collection of "lock rocks". After years of pulling loose stones from lock walls like some kind of marine termite, she is now feared by lock-keepers far and wide along the entire canal system. The Canal Corporation's Board of Directors recently enacted a Binding Resolution requiring that Kat wear mittens while in lock chambers. Several of the Directors suspect her mining operations are directly responsible for the destruction of the lock-master's building at Lock E10 in June of 2006, but they were unable to offer proof.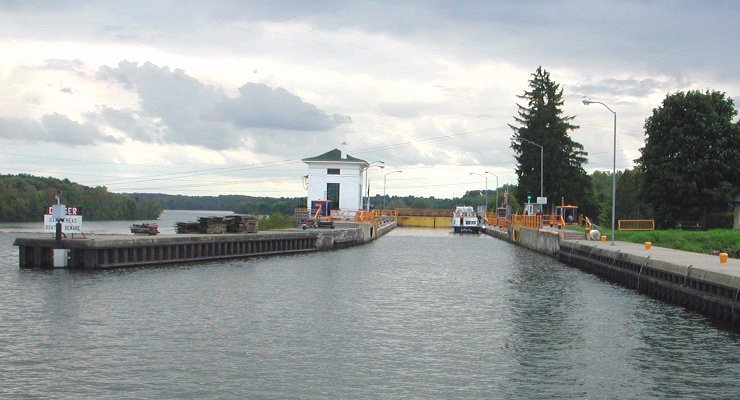 Eastbound view of Lock E-7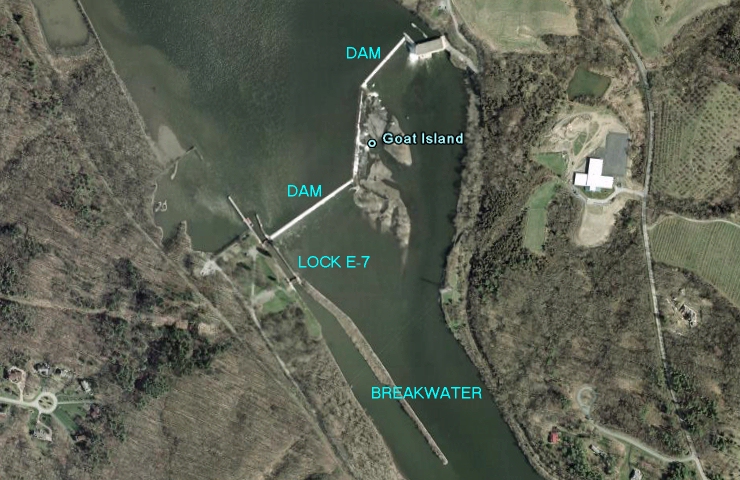 The satellite view shows the Lock with the adjacent dams. The long breakwater protects boats from the water currents coming from the dam. This breakwater was constructed using rubble from the old Crescent Aqueduct.



---
Erie Canal - Champlain Canal - Hudson River - Canal History
Lighthouses - Canal Corp Boats - Tugboats & Trawlers
---