The Travels of Tug 44



Erie Canal Lock E-9 at Rotterdam Junction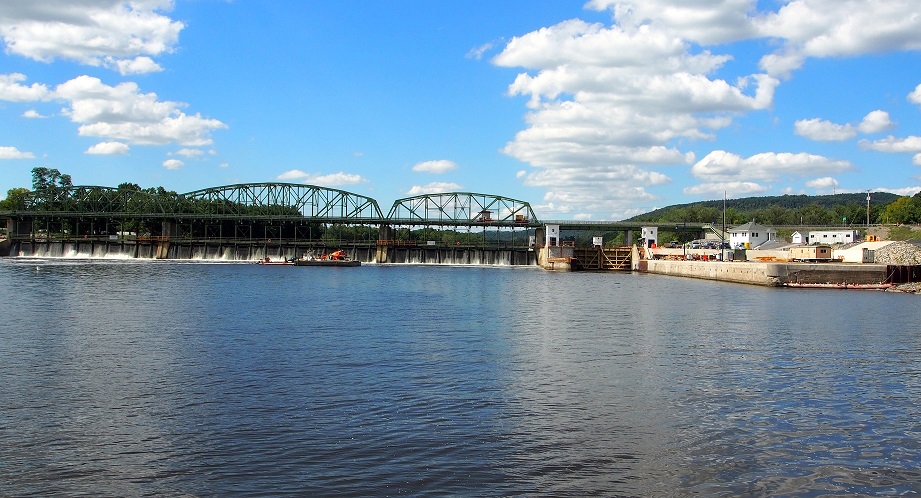 Westbound view of Lock E-9 with adjacent dam and spillway. In this shot in 2014, the lock was under construction, being repaired from various floods in recent years.



In 2014, we locked thru with a group of 5 racing shells ... pandemonium. 50 people in the boats and another 50 on the lock wall.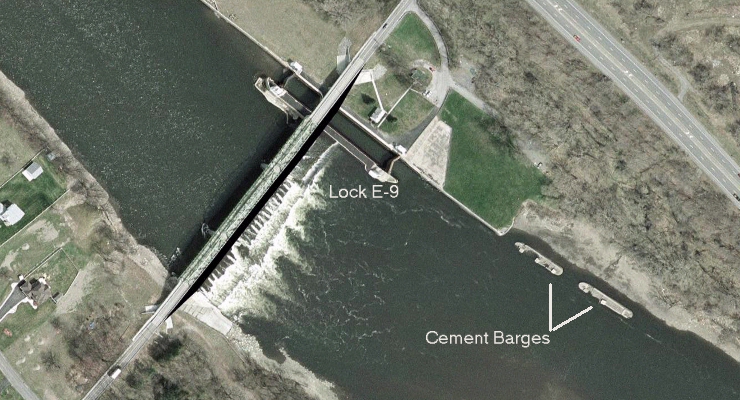 Satellite view of Erie Canal Lock E-9. Notice the sunken cement barges on the right. There are 2 more above the lock. The barges are nearly under water at normal water levels, but are visible when the canal is drained in winter. When we passed thru in 2014, the barges below the lock appeared to be gone.



---
Erie Canal - Champlain Canal - Hudson River - Canal History
Lighthouses - Canal Corp Boats - Tugboats & Trawlers
---