Alongside Erie Canal Lock E28B at Lyons is a Canal Corp Drydock, one of two on the canal system. It is an excavated pit about triple the size of the lock, and is used for maintenance on Canal Corp boats as well as winter storage.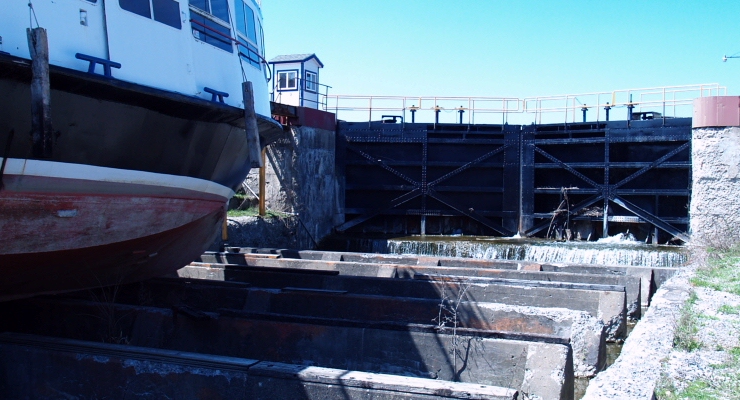 The drydock has a set of canal gates, same as the locks have. On the other end is a drain valve. The gates are opened, a boat is floated in, then the gates are closed and the drain is opened, leaving the boats high and dry with their hulls accessible for repair or maintenance.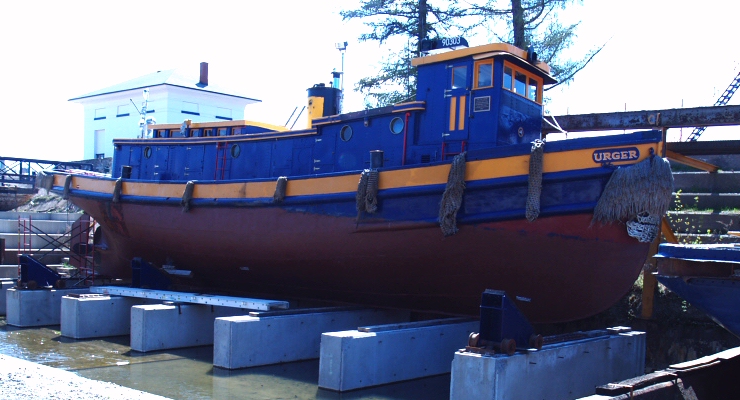 Tug Urger sits in the drydock for the winter. Here, she is in the middle of getting her hull repainted.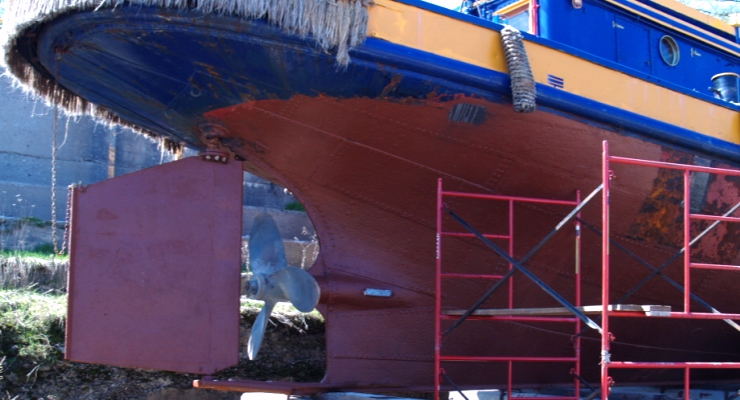 A look at Tug Urger's propeller and rudder.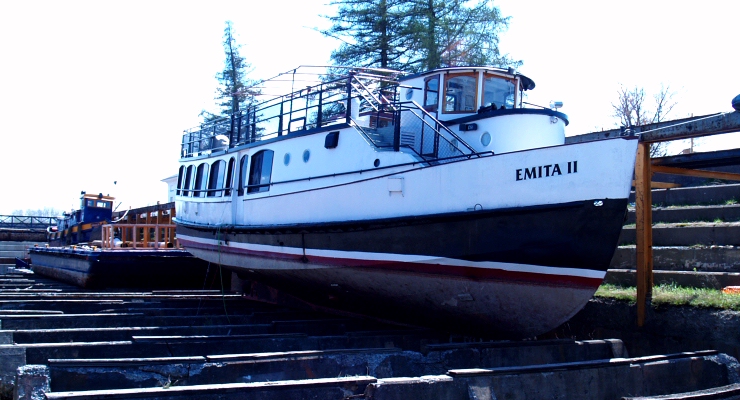 Here we have the well-known tour boat Amita II, being stored for winter, with Urger seen in the background.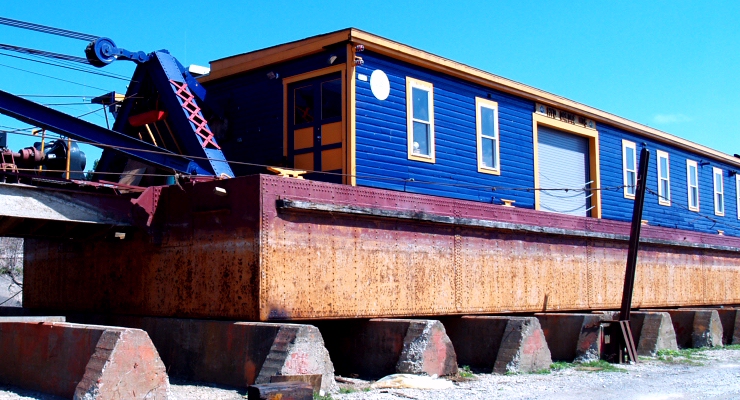 This is Hydraulic Dredge No. 5, in need of a coat of paint on her bottom. She's come to the right place.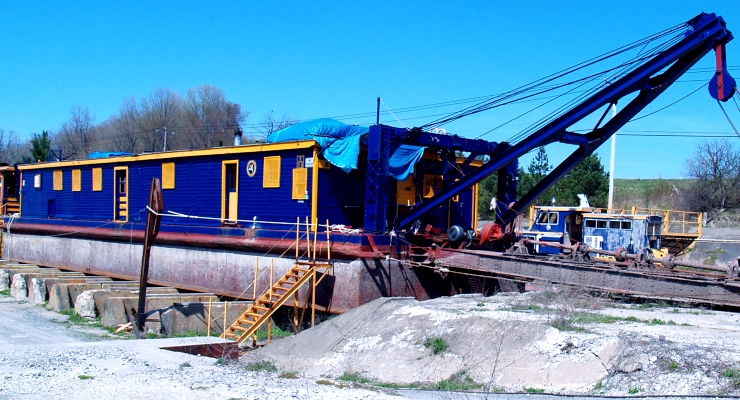 And this is Hydraulic Dredge No. 3, equally in need of bottom painting.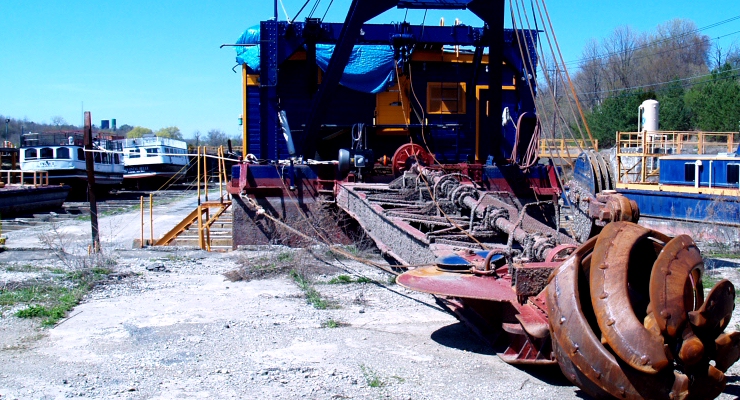 The business end of Hydraulic Dredge No. 3, is laying on a ramp in the Lyons Drydock. The cutter head at the lower right corner of the photo is about 4 feet in diameter.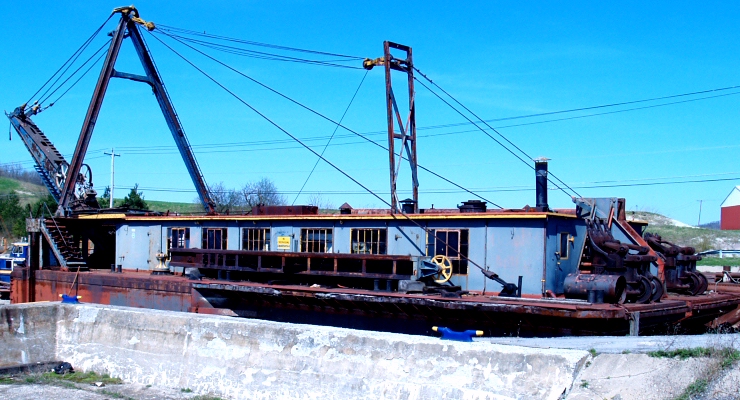 This is the now-retired Dipper Dredge No. 3, which has taken up permanent residence here. She was built in 1929 and her steam engine was built in 1909. DD-3 is listed in the National Register of Historic Places. She's not used anymore, but is a fascinating memory of the days of steam power, before diesels took over. She is one of only two left of her kind.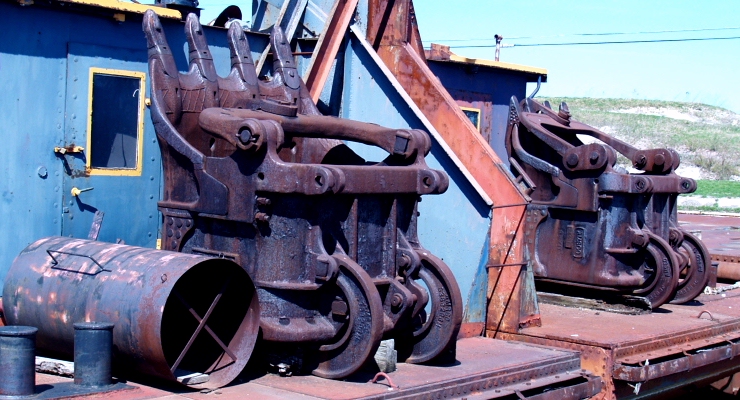 On the back end of the old retired dredge (DD-3) sits a pair of her buckets. It's good to have a spare. The old dredge adds a bit of history to the Lyons Drydock.



---