The Travels of Tug 44



New London Junction Lock - Erie Canal
New London, NY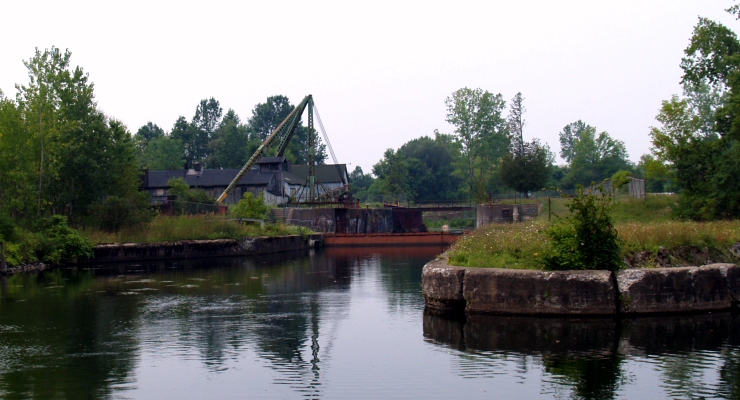 The original Erie Canal went around Oneida Lake to the south, but the present Erie Canal was designed for self-propelled craft, so it was routed right through the Lake. To preserve the industries along the old route, this Junction Lock was built around 1918 to allow access to a section of the old canal. In later years the lock was converted to a dry dock and a huge crane and other massive machinery was installed at the site.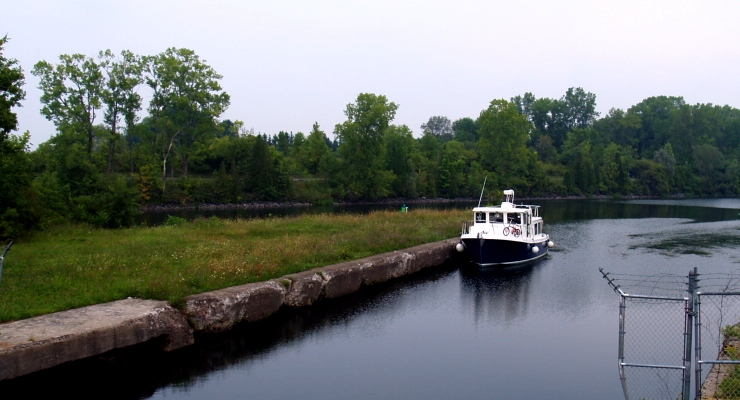 Eventually the lock and dry dock was pretty much abandoned, but the entrance wall makes a nice overnight stop for boats passing through along the modern Erie Canal. That's Tug 44 sitting on the wall.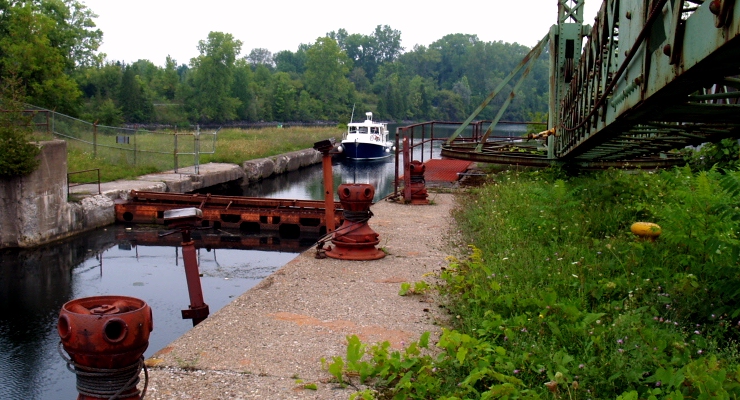 The area is abandoned and desolate now and there are no services and no town to visit, but it makes a nice private stop. The lock and the old machinery are fenced off but convenient large holes in the fence provide access for those wishing to have a look around the site.



---
Erie Canal - Champlain Canal - Hudson River - Canal History
Lighthouses - Canal Corp Boats - Tugboats & Trawlers
---