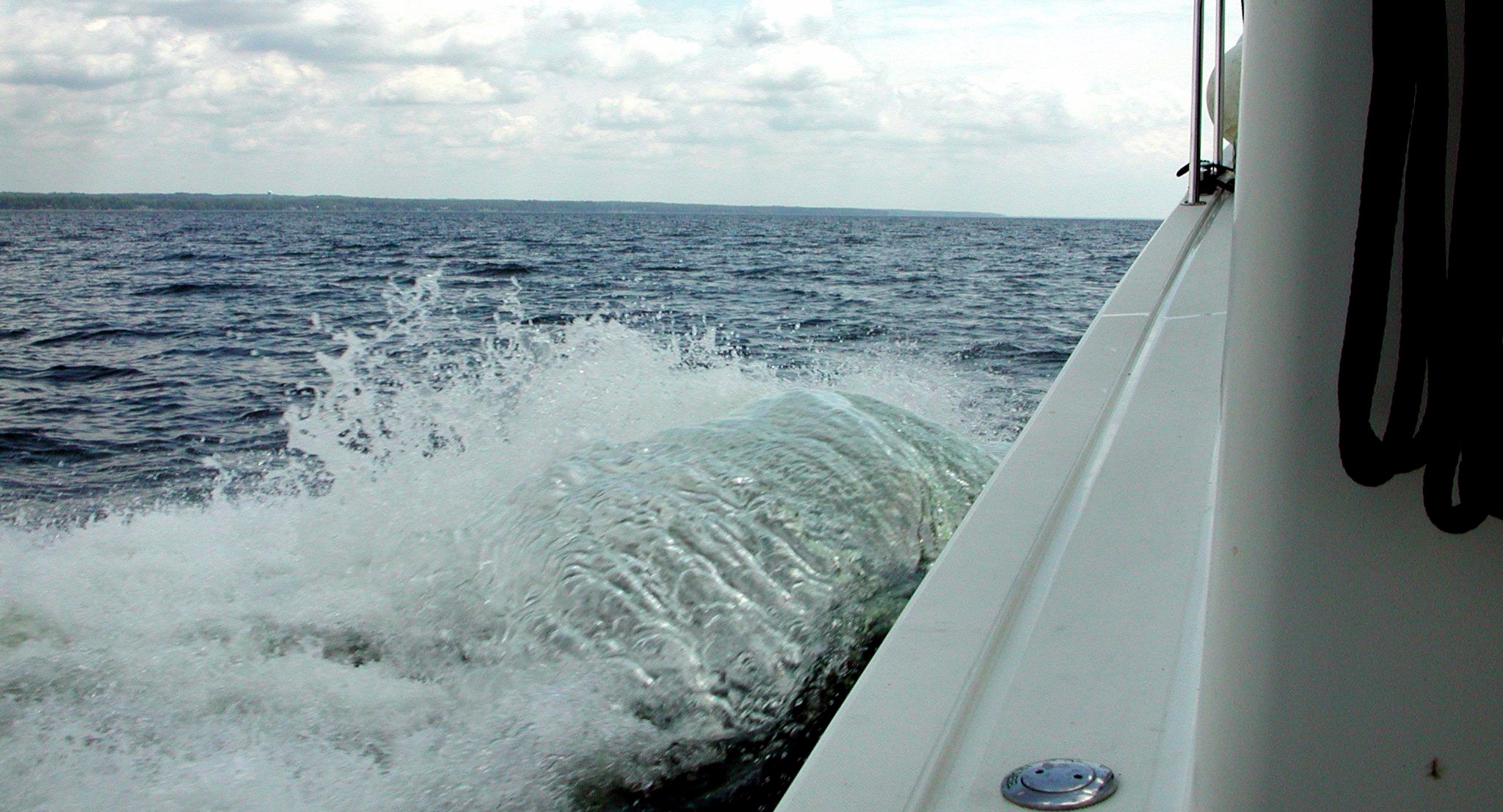 Oneida Lake is about 20 miles long and about 4 miles wide, connected at both ends to the Erie Canal. Beautiful clear water and stunning scenery. But, sometimes when the wind is strong and lines up with the length of the Lake, waves can reach 10 feet.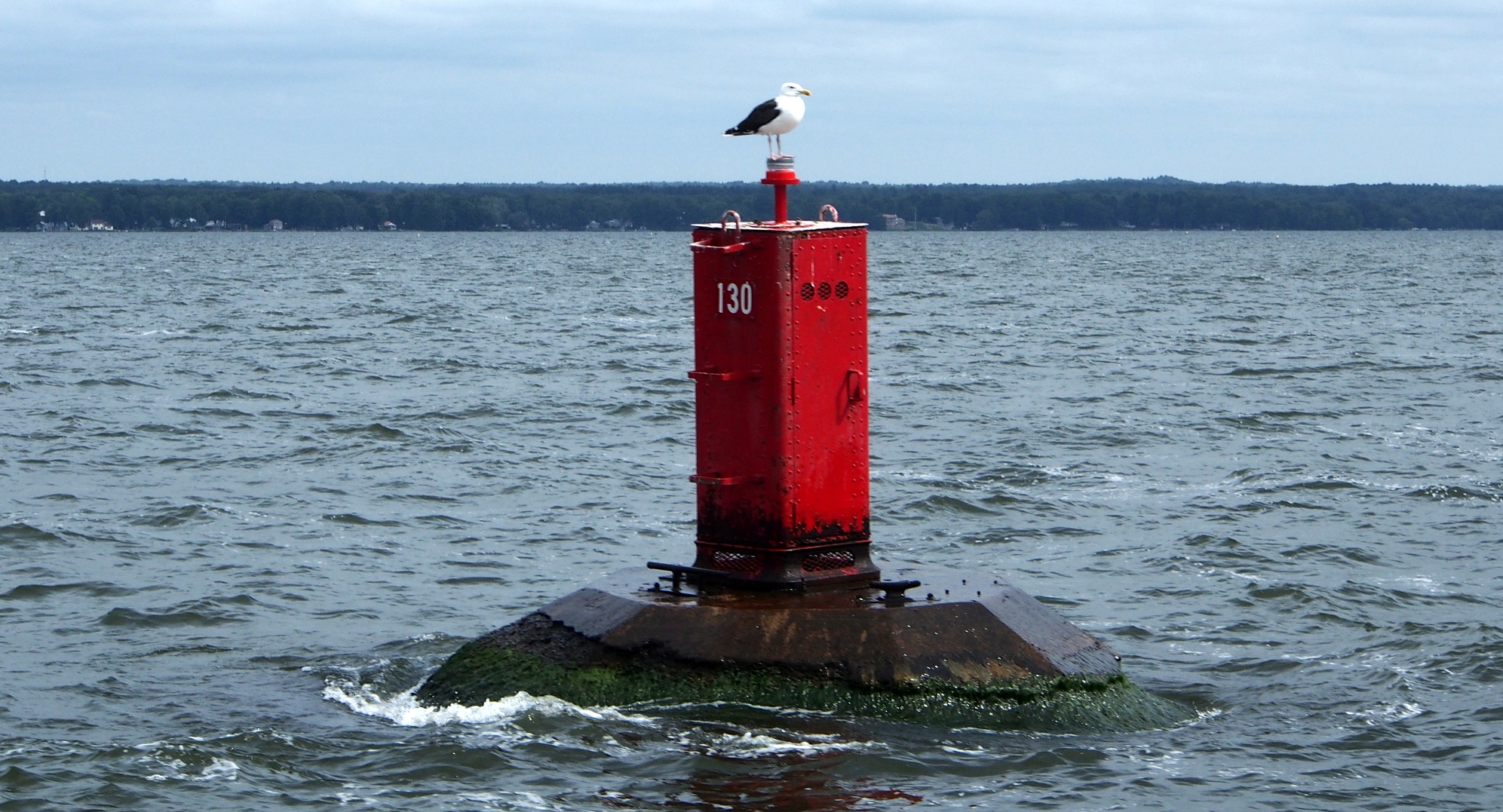 Buoy R-130, near Wantry Island ... complete with seagull.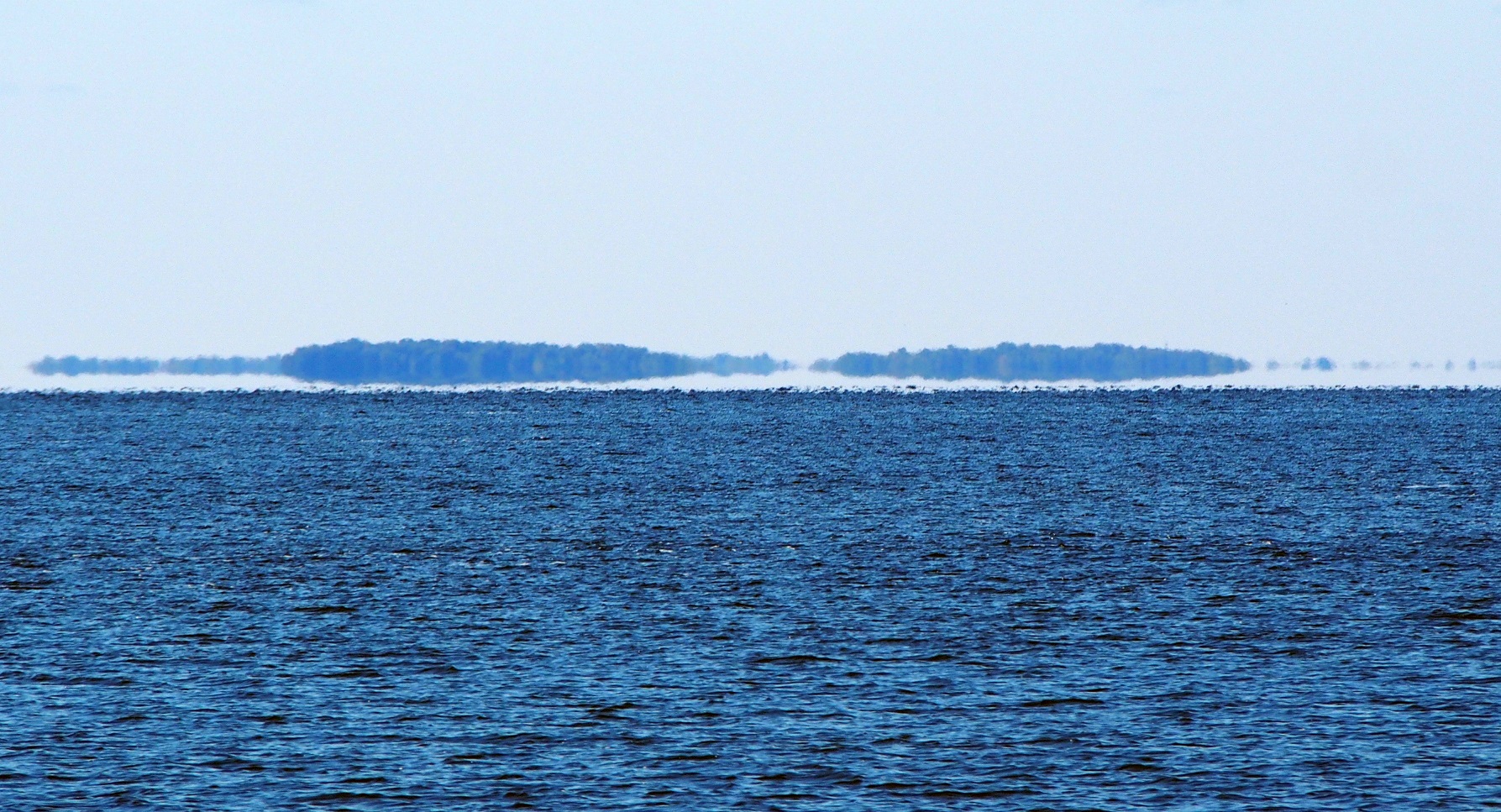 Frenchman Island (right) and Dunham Island (left) appear to be floating in the distance. This effect is caused by a bit of fog or mist hanging low on the water.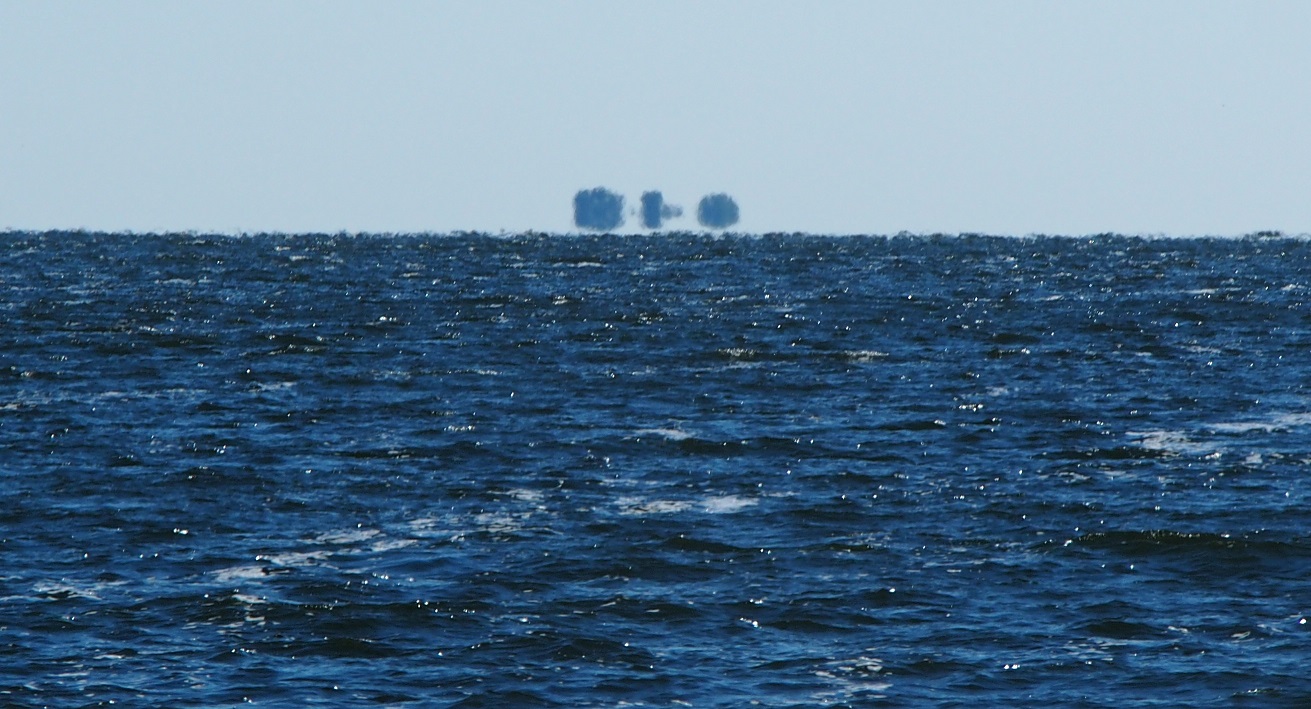 The mist can be deceptive: This is Wantry Island off in the distance.



A closer look at Wantry Island ... not much more than a sand bar, but it does have room for a few trees and a lot of seabirds.



There are some very impressive waterfront homes all around the lake. These are near the Village of Cleveland NY.



There are a wide variety of water birds including Diving Cormorants, Gulls, Ducks, Geese, etc., but here we see a group of Turkey Vultures/Buzzards on the Sylvan Beach sea wall. Notice that one of the birds has a gray face instead of the normal red one. Most unusual.



On the east end of the Lake, the Verona Beach Lighthouse marks the Erie Canal entrance, easily visible 10 miles away.



The Canal entrance on the west end of the Lake is marked by the Brewerton Range Rear Lighthouse, though it is mostly obscured by trees now. Navigators generally use the Brewerton Water Tower these days. There is another Lighthouse on Frenchman Island, also mostly obscured.



Nothing but nothing beats the sunsets over Oneida Lake, seen here from Sylvan Beach.



---