The Waterford Flight includes Erie Canal Locks E-2, E-3, E-4, E-5, E-6, Guard Gate 1 and Guard Gate 2.
This set of 5 locks provides a total lift of about 170 feet.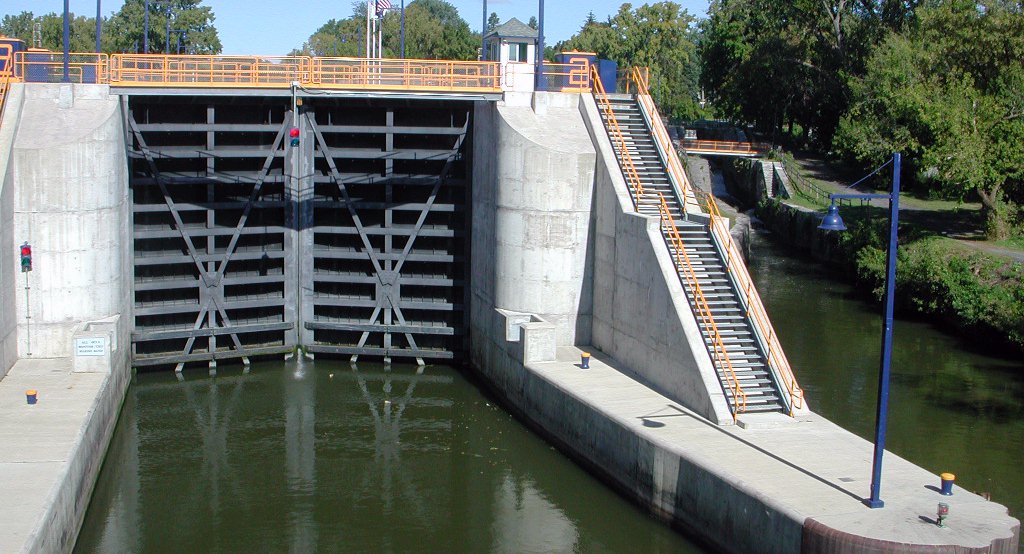 The entrance to Erie Canal Lock E-2 marks the start of the Erie Canal and the Waterford Flight Locks. Off to the right is a set of 5 old abandoned locks from the Champlain Sidecut, now used as a spillway for Lock E-2.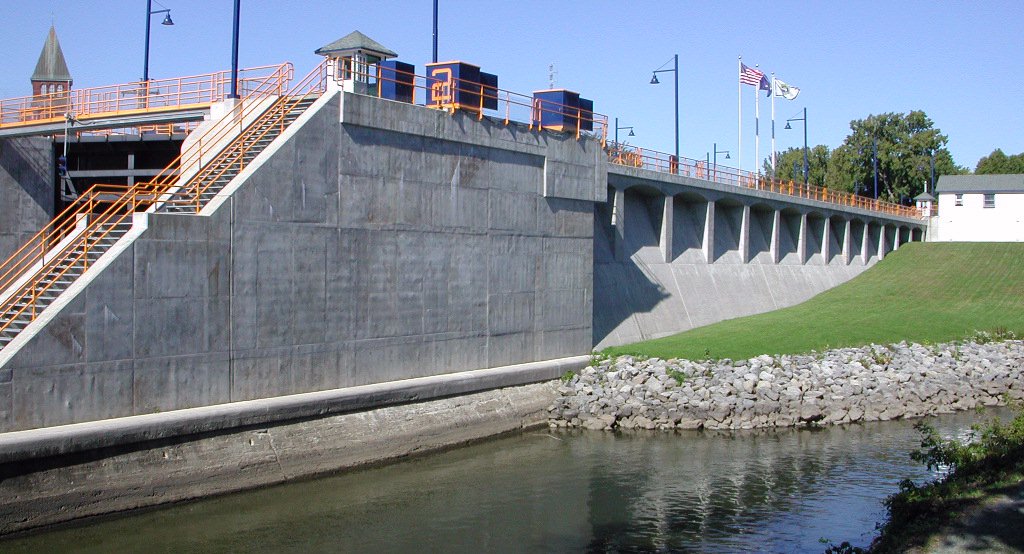 View of the exposed north side of Lock E-2.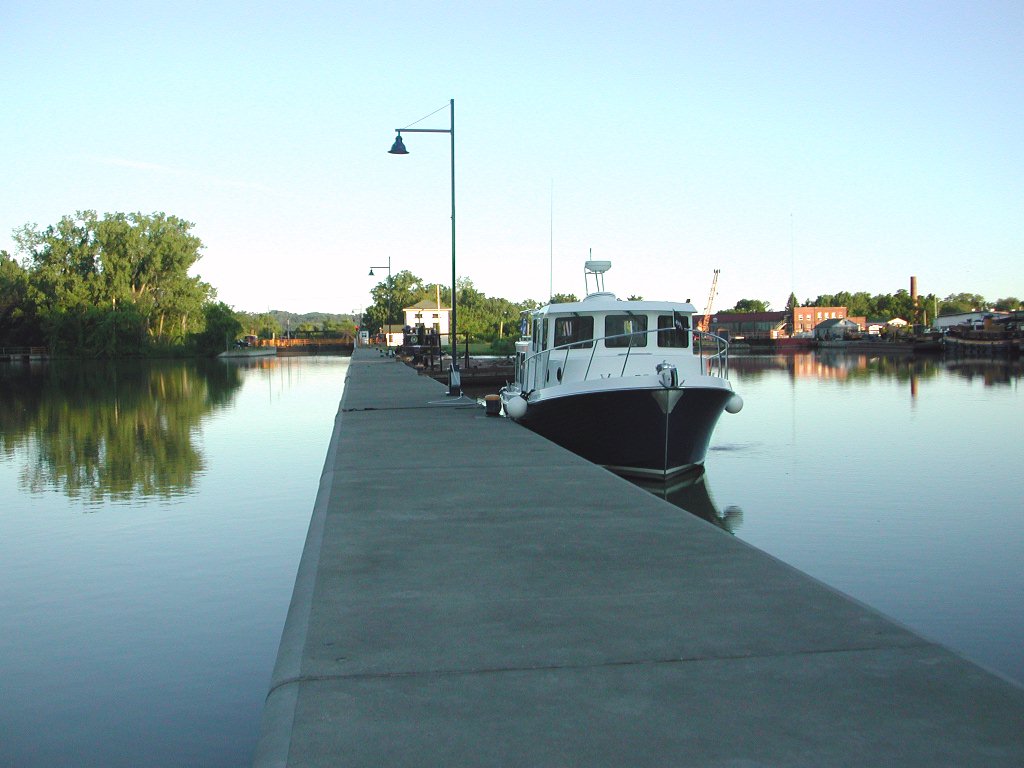 Tug 44 sits behind the wall above Lock E-3. This spot is sometimes used to accomodate boats when the Waterford port is closed, in this case for the Steamboat Meet of 2005. It's also been used as a safe harbor during hurricanes. During the June 2006 Flood, some dozen boats took refuge at this wall.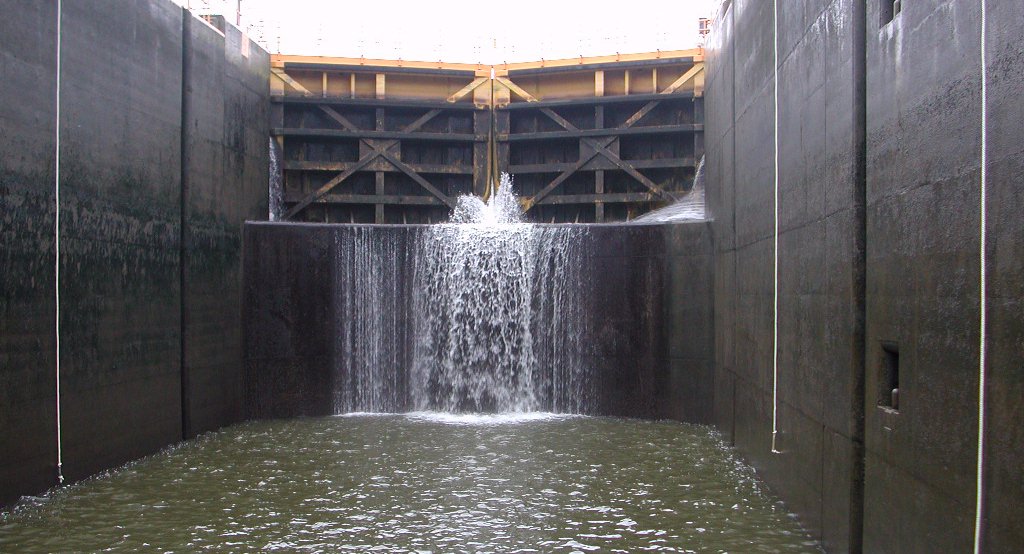 The upper doors of Lock E-4 have a bit of a leak.



With Fred standing on the side, Tug 44 sits in the chamber of Lock E-5 with the lower doors of Lock 6 visible in the background. In the Flight, all 5 locks are right next to each other.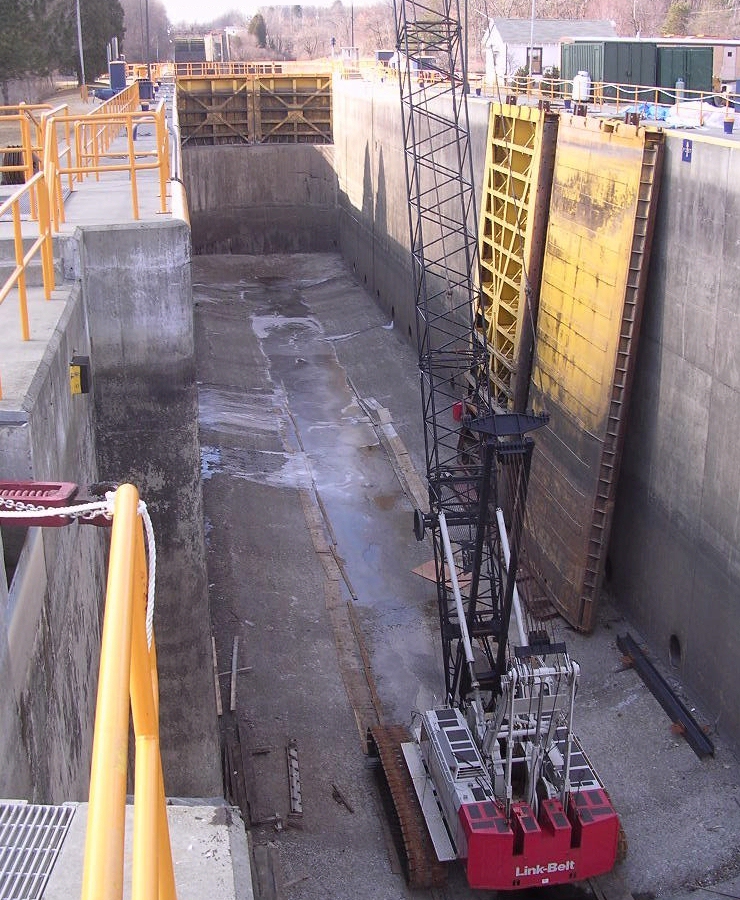 In July 2005, a crack was discovered in a door of Lock E5, and temporary repairs were made. Later in February 2006, the lock was drained and new doors were installed, as seen here during the construction.
At the bottom of the right wall are a row of water tunnels used to drain or fill the lock during operation.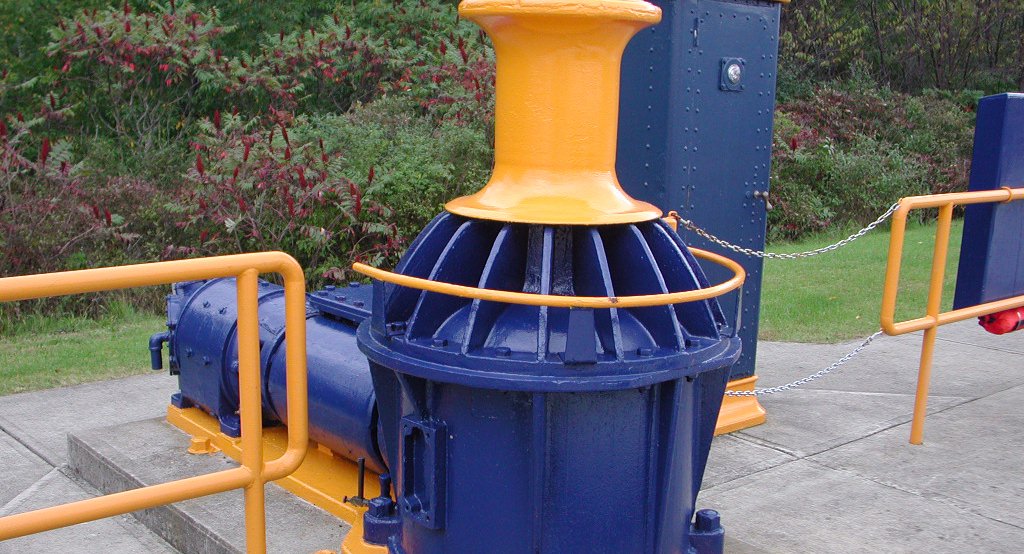 This capstan on the wall of Lock C-5 is used to move barges around the lock or can be used as a crane.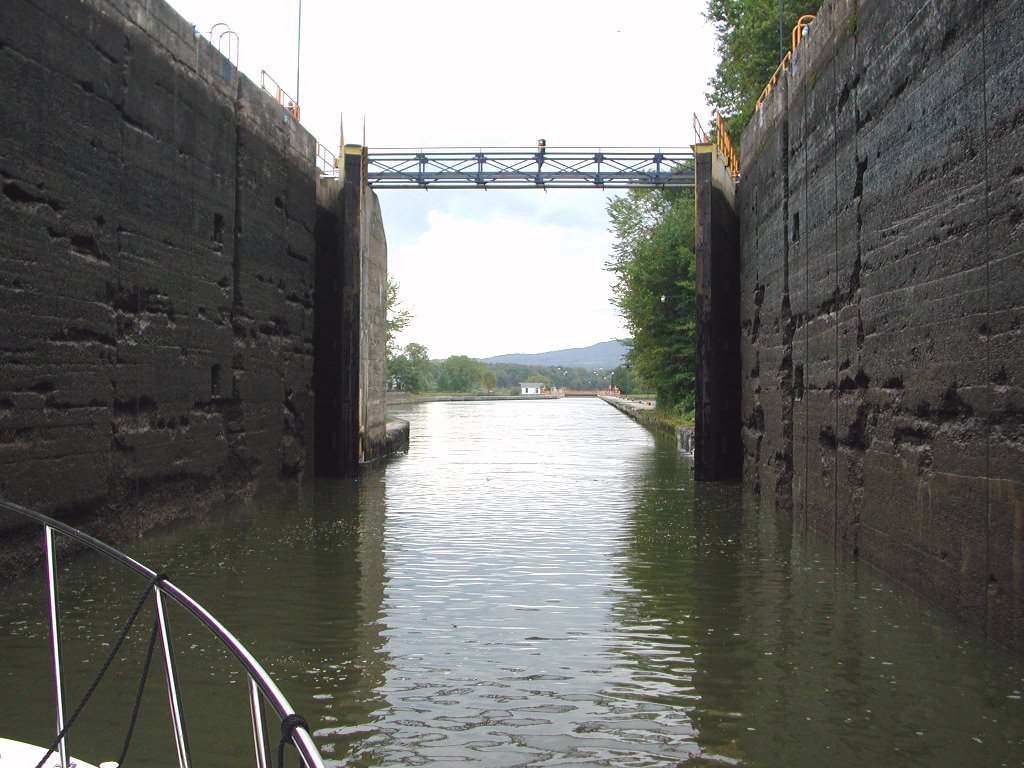 The lower doors of Lock E-6 open to reveal Lock E-5. In this photo taken in 2008, the chamber walls of Lock C-6 were in sad shape, but during winter of 2008, the long needed repairs were completed and Lock C-6 was completely rebuilt.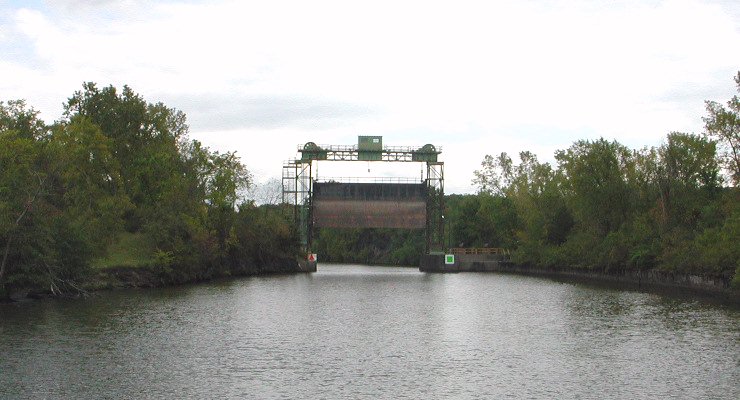 Guard Gate 1 is just above Lock E-6 near the top of the flight. The gate can be lowered into the water to protect the locks below from floods.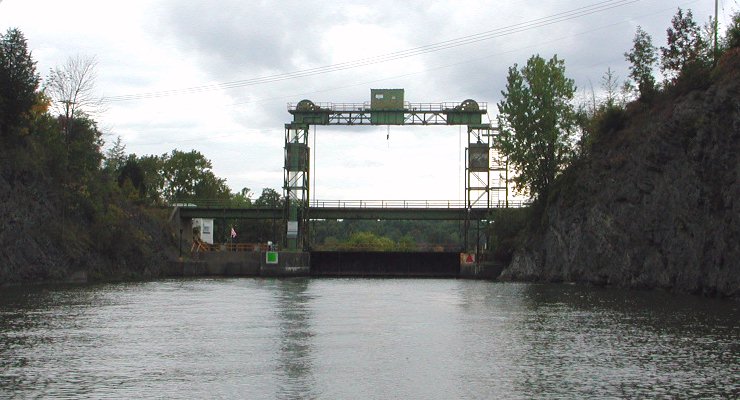 Guard Gate 2 is normally kept closed with the gate down in the water as a precautionary measure.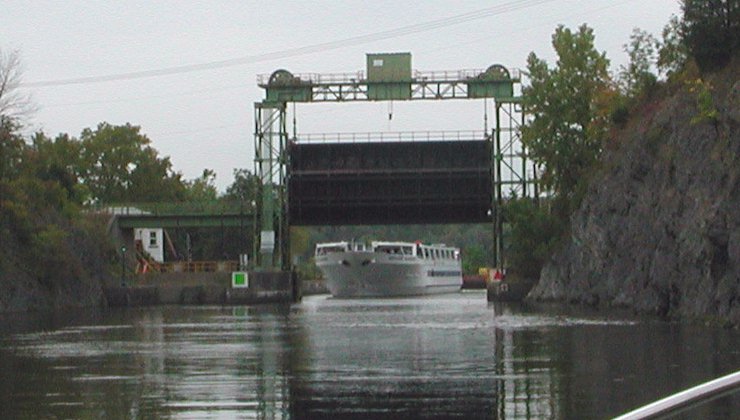 The tour boat Grande Caribe enters Guard Gate 2 at the top end of the Waterford Flight. With a length of 183 feet and a beam of 40 feet in a gate that's only 42½ feet wide, I believe she has the right of way.



Guard Gate 2 is seen from the eastbound view, marking the top entrance to the Waterford Flight.



---