The Travels of Tug 44



Blackwell Island Lighthouse - East River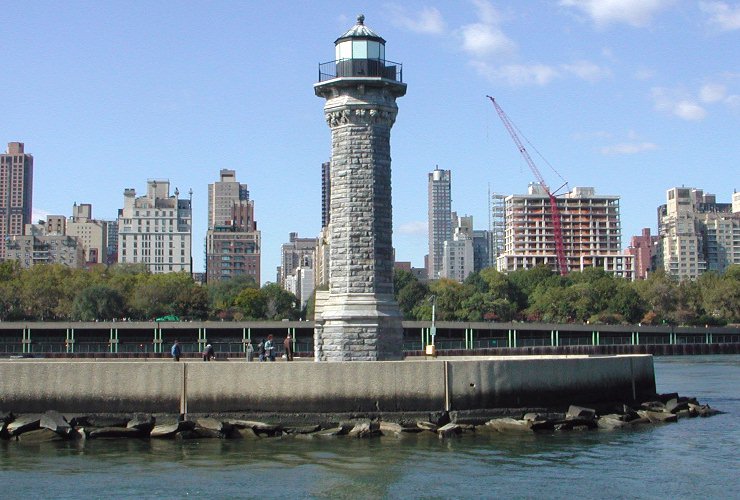 The Blackwell Island Lighthouse was built in 1872, not by the Coast Guard, but rather by the City of New York. It stands on the north tip of Roosevelt Island at Hell Gate. The island was originally named Blackwell Island, then later Welfare Island, and in the 1970's became Roosevelt Island, but the lighthouse retains its original name. Seen here with Manhattan's Upper East Side in the background.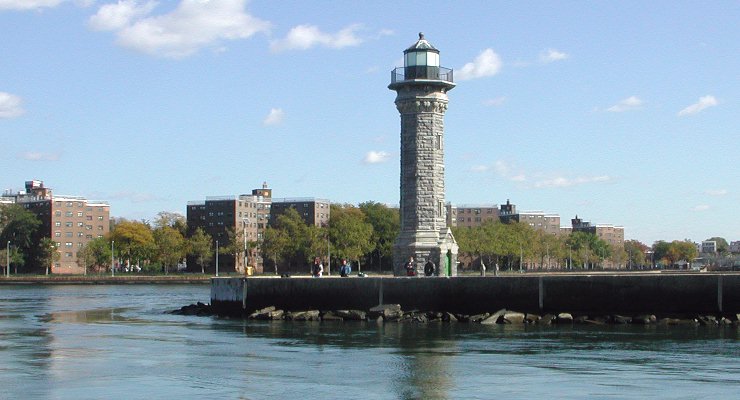 Blackwell Island Lighthouse is seen here looking east with Queens in the background.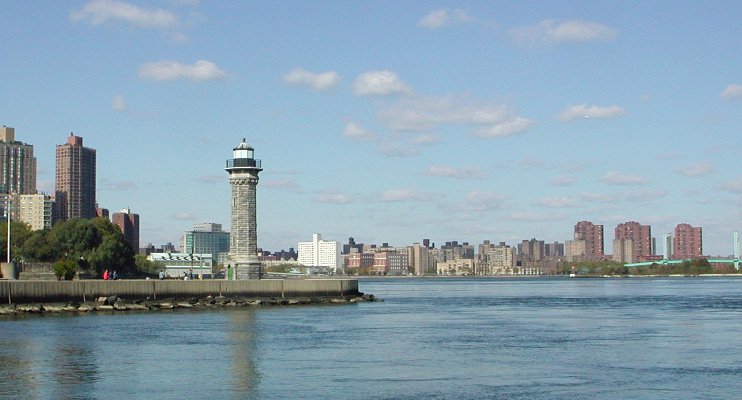 This is the view looking north-west. The open water is known as Hell Gate and the little ripples in the water barely indicate the 7-8 knots tide that was running when this was taken. The flat areas of water surface indicate spots where the water has gone up an underwater cliff and the waterflow iis welling up to the surface. This produces strange directions for the currents, and in the days of sailing ships was a regular wreck site.



---
Erie Canal - Champlain Canal - Hudson River - Canal History
Lighthouses - Canal Corp Boats - Tugboats & Trawlers
---