The Travels of Tug 44



Crown Point Lighthouse - Lake Champlain


The Crown Point Lighthouse was built in 1858, and served at a narrow part of Lake Champlain, until 1926.



In 1912, the Crown Point Lighthouse was rebuilt and the 8 columns were added, to form a monument to Samuel de Champlain who was the first to explore the lake back in 1609. France contributed a bust of Champlain by Rodin, which remains at the site.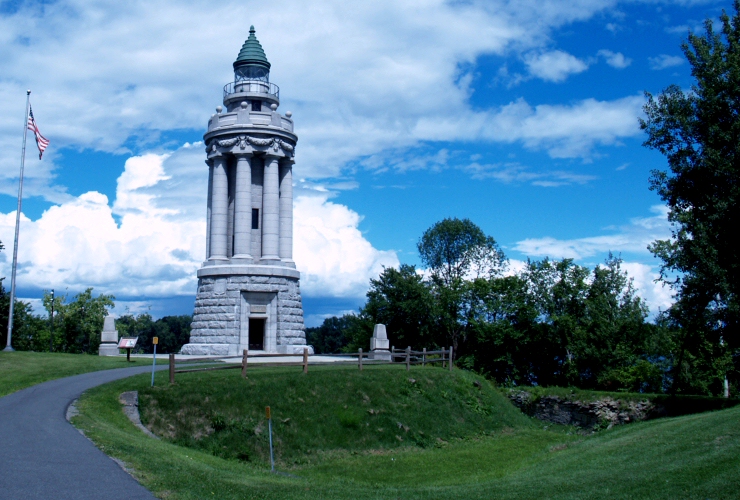 August 2013: The Crown Point Lighthouse as seen from land. The foundation of the lighthouse keeper's residence, long since removed, is visible in the lower right corner.



---
Erie Canal - Champlain Canal - Hudson River - Canal History
Lighthouses - Canal Corp Boats - Tugboats & Trawlers
---