The Travels of Tug 44



Erie Canal & Champlain Canal Machinery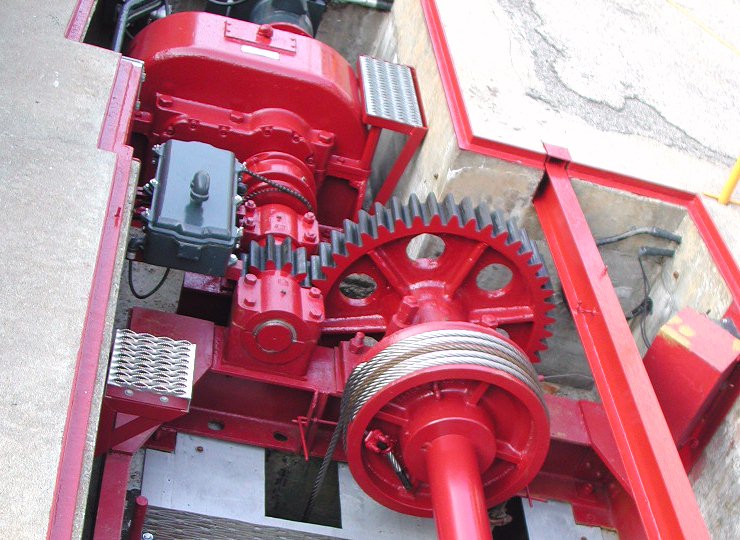 The lock machinery dating back to 1918 is lovingly cared for by the lock operators, and in many cases is proudly displayed for public viewing. Seen here is a valve lifting winch, imbedded in the sidewalk on the lock chamber wall at Erie Lock 17. The steel cable lifts the water valve to "spill" the lock, lowering the boats in the chamber.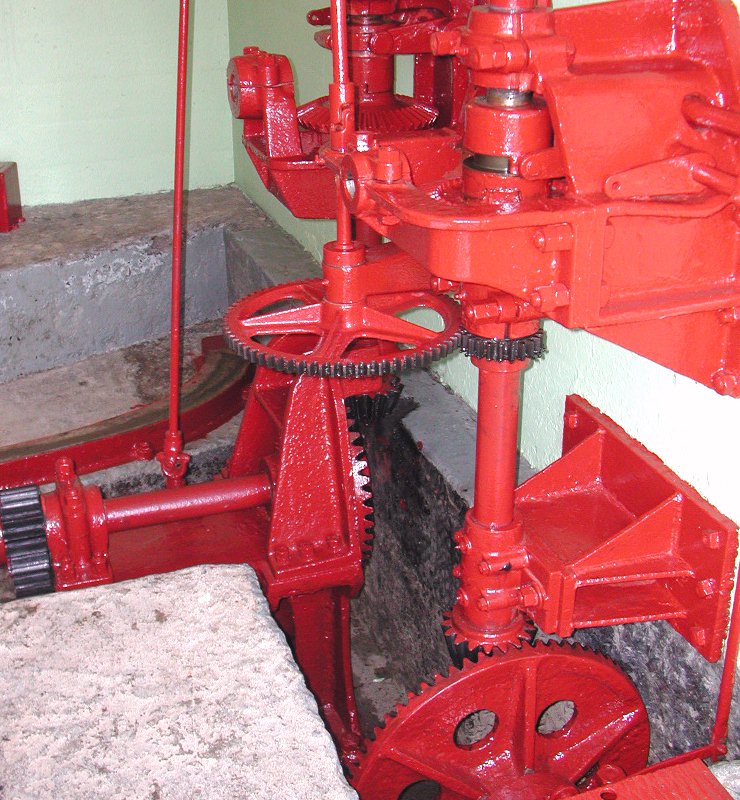 Seen here is the gear transmission for the lock-door opening mechanism at Erie Lock 11. This is located inside the small block house at the entrance to the lock and is normally closed, but Cindy, the lead operator here, graciously allowed me in for this photograph.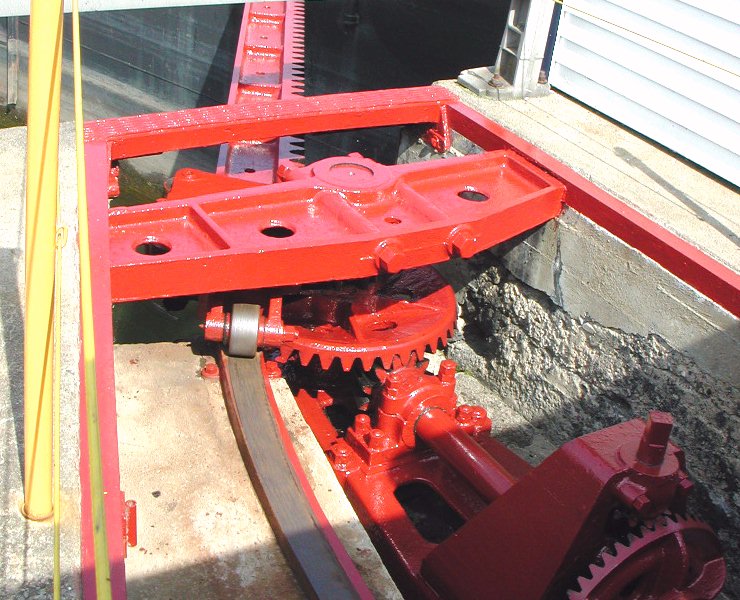 This is a rack and pinion lock-door opening mechanism imbedded into the sidewalk at Erie Lock 16. The toothed rack bar at the top of the photo, pushes the door open and closed.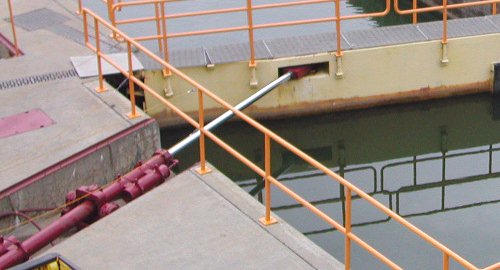 Champlain Canal Lock C-12 has been rebuilt using hydraulic rams as door actuators. These are much cheaper, and easier to maintain, but lack the wonderful look and feel of the ancient machinery found at most other locks.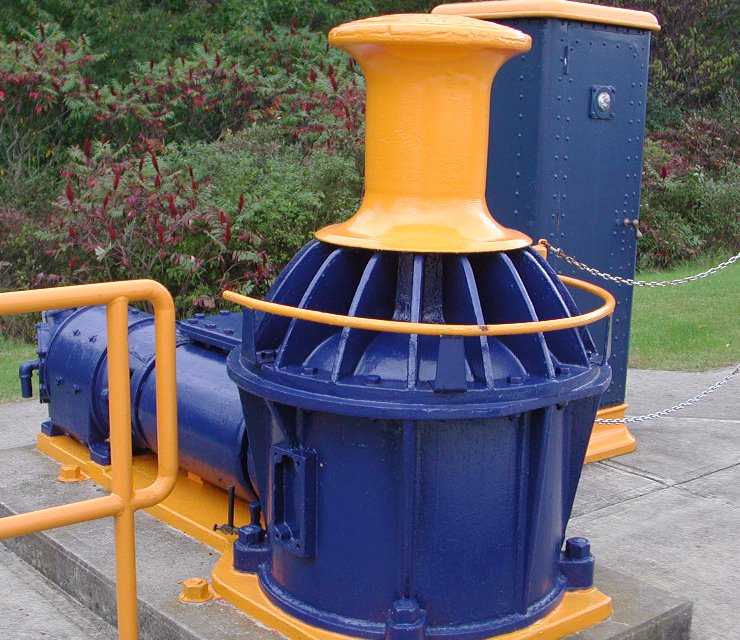 This is a capstan mounted on the chamber wall at Erie Canal Lock E-3. A rope is wrapped around the yellow top cylinder which slowly rotates, pulling the rope to move heavy barges and large boats inside the lock. The tall rectangular box behind the capstan is the electrical control which operates it.



---
Erie Canal - Champlain Canal - Hudson River - Canal History
Lighthouses - Canal Corp Boats - Tugboats & Trawlers
---