The Travels of Tug 44



Oswego Canal Lock O-2
Fulton, NY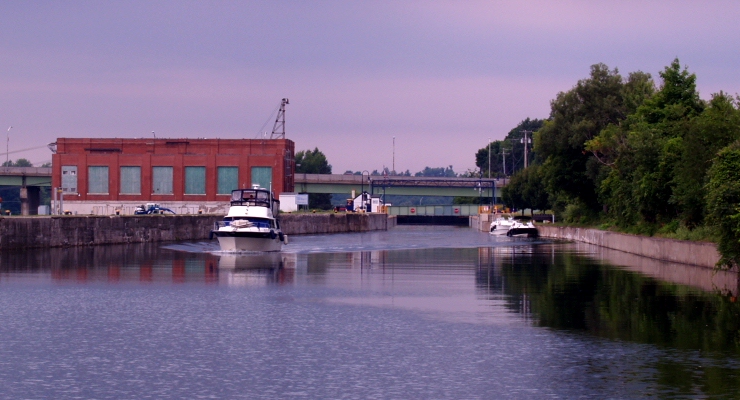 The northbound view of Oswego Canal Lock O-2 shows a bridge laying right across the lock. The bridge has only 5 feet clearance when the lock is full, so you must stay south of it, when traveling either direction. It's a fixed bridge, but the lock drops 18 feet, so when empty, clearance is no problem.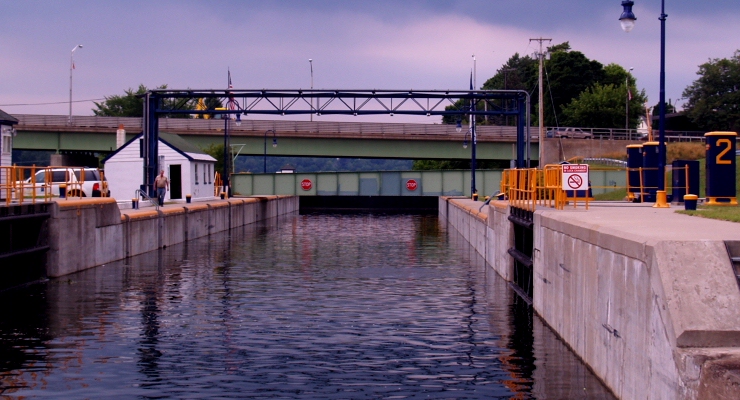 A better look at the fixed bridge across the lock.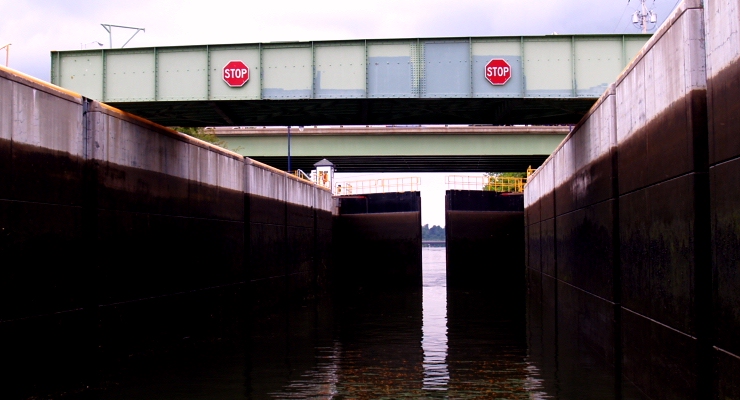 Another look at the bridge with the lock emptied and the gates opening. The clearance is now 23 feet.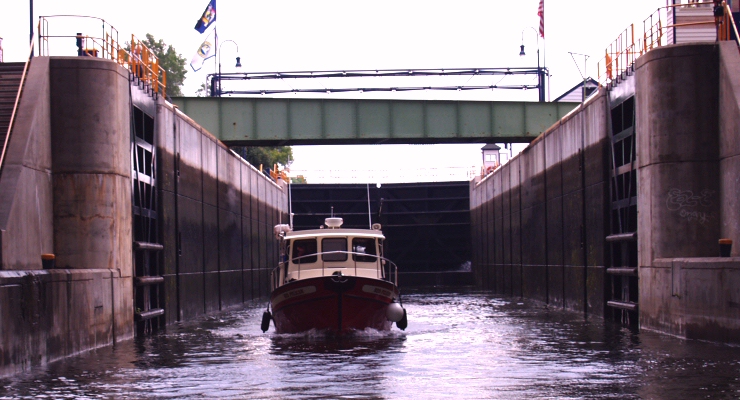 A Nordic Tug exits the lock, traveling northward.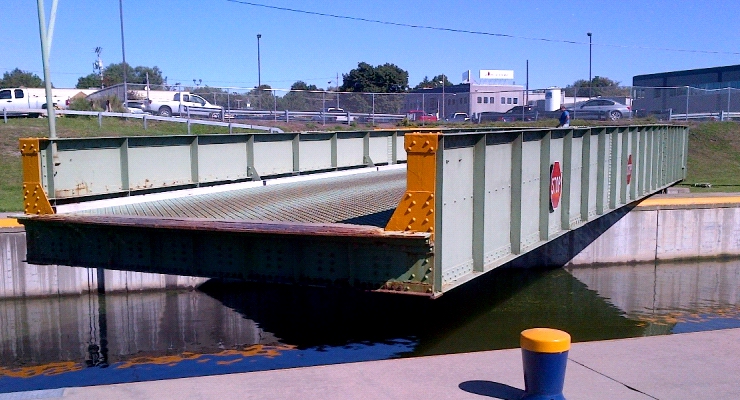 Sept 2013, I discovered to my astonishment that the fixed bridge over the lock is actually a functional swing bridge!



---
Erie Canal - Champlain Canal - Hudson River - Canal History
Lighthouses - Canal Corp Boats - Tugboats & Trawlers
---