The Travels of Tug 44



Oswego Canal Lock O-7
Oswego, NY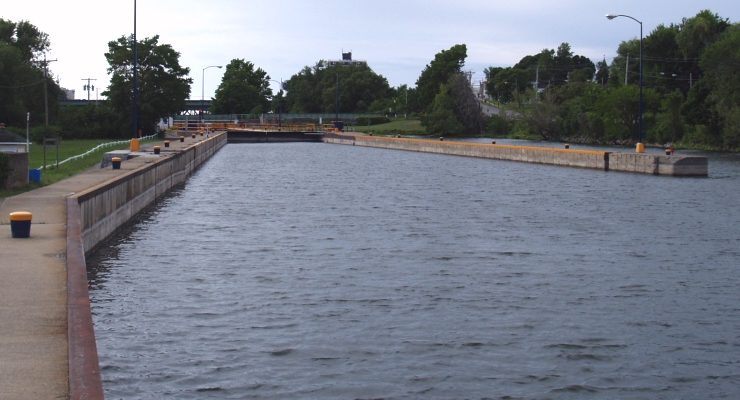 This is the northbound view of Lock O-6, a 20 foot lift lock on the Oswego Canal.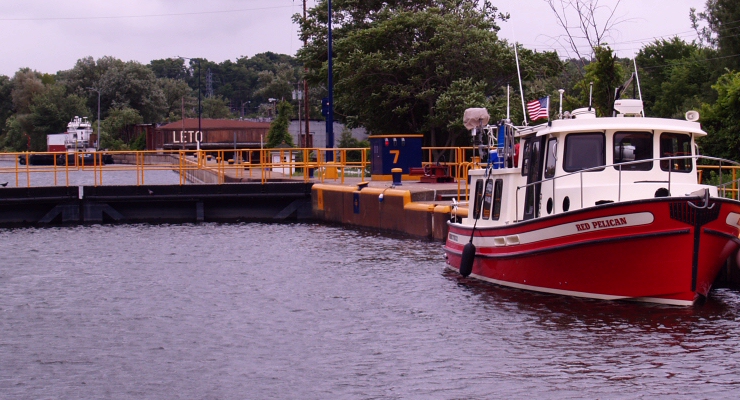 The lock gates closed, our friends in the Nordic Tug wait for the water level to start falling.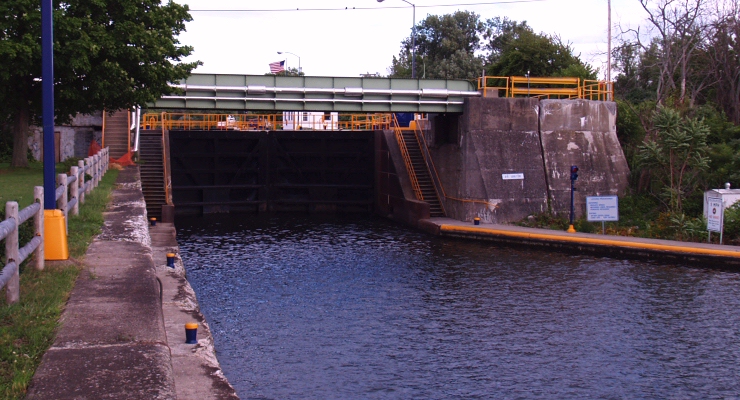 The southbound view of the lock, with the gates closed.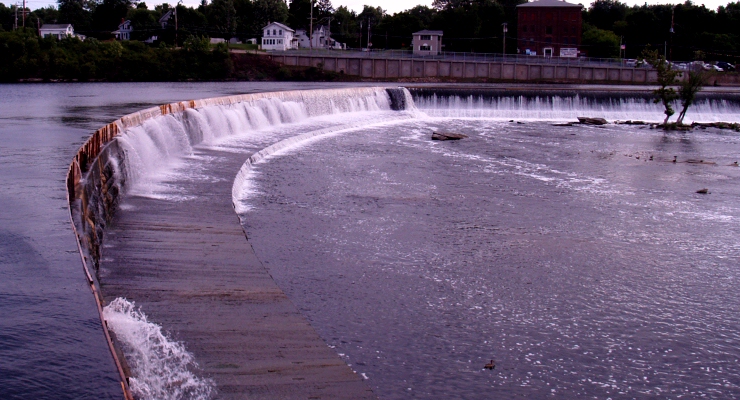 The dam next to this lock is a large semi-circle, with a really wide waterfall.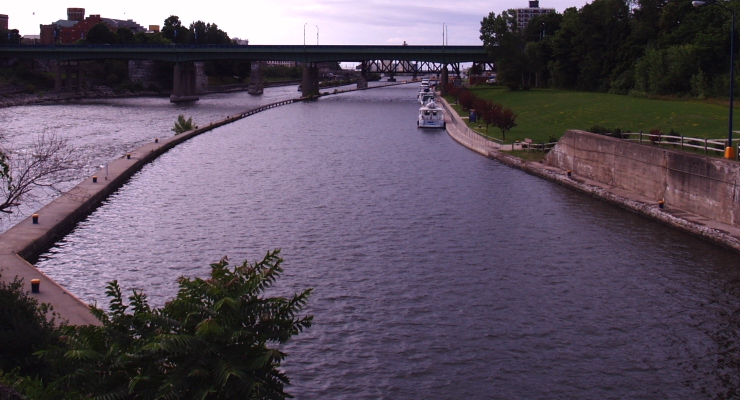 The northbound view from the lower lock gates, shows the approach walls above Lock O-8. This is a popular spot for cruisers to wait for favorable weather before making the dash across Lake Ontario. This location avoids the rough wakes and poor conditions often found in Oswego Harbor below Lock O-8.



---
Erie Canal - Champlain Canal - Hudson River - Canal History
Lighthouses - Canal Corp Boats - Tugboats & Trawlers
---