The Travels of Tug 44



Caldwell Belle - Tour Boat
Schuylerville, NY at Lock C-5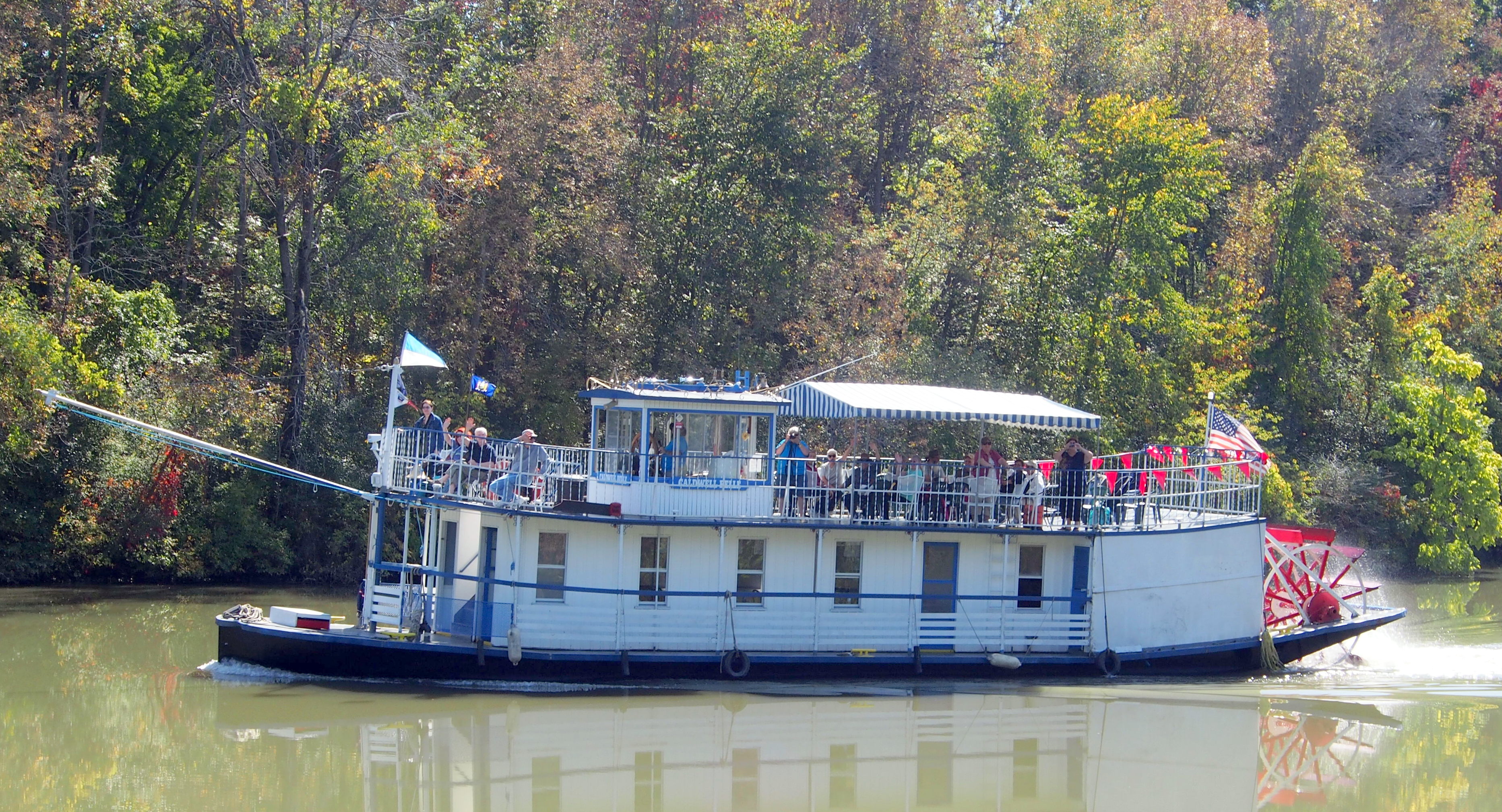 The Caldwell Belle is a 45 passenger stern-wheeler riverboat available for tours, based at Schuylerville NY at Champlain Canal Lock C-5. Here she is passing my house in Fort Edward, on a north-bound fall leaf-viewing tour.



The Caldwell Belle clears Lock C-5, northbound.



The wheelhouse is dominated by this huge steering wheel. It's a beautiful example of an authentic stern-wheeled riverboat. It's raining today, but it's snug & warm inside.



The upper deck is perfect for a wonderful view of the canal. Enjoy life in the slow lane, as the world goes by.



The main level is an enclosed cabin. Stay warm and enjoy the view.



The Caldwell Belle is a real stern-wheeler ... the paddle wheel is the actual propulsion for the boat.



The engine is a Ford Lehman 120 HP diesel, in excellent condition and well maintained. The 4 valves on the lower left are the bilge pumps. The hull is divided into compartments for extra safety.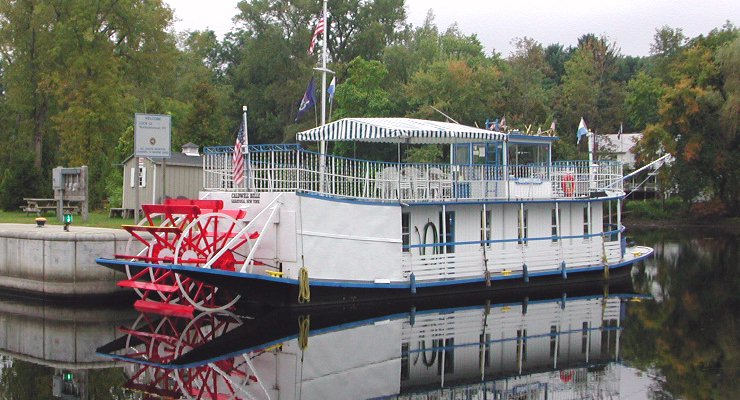 The 45-passenger stern-wheel riverboat Caldwell Belle sits at her home port at Champlain Canal Lock C-5.



---
See the Mohawk Maiden Cruises website at: http://www.mohawkmaidencruises.com/
---
Erie Canal - Champlain Canal - Hudson River - Canal History
Lighthouses - Canal Corp Boats - Tugboats & Trawlers
---