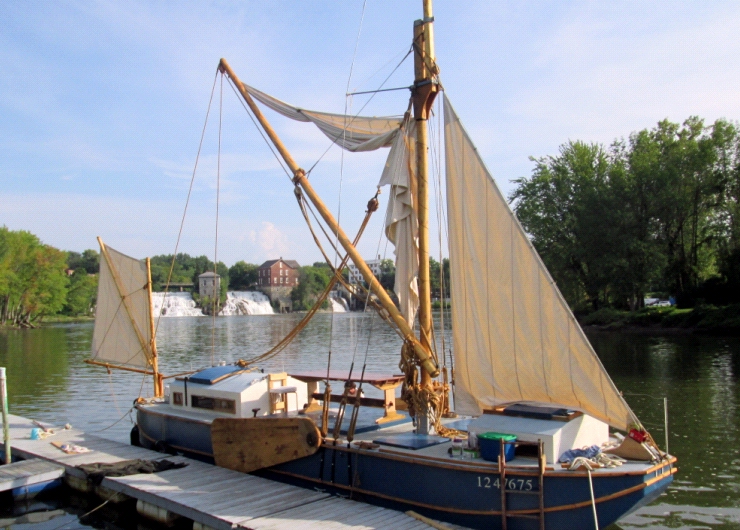 Seen here in Vergennes harbor is Ceres, a sailing freighter. She's the product of the Vermont Sail Freight Project, in an attempt to show that it is commercially viable to transport a load of Vermont farm produce down the Champlain Canal and Hudson River to New York City, via sail.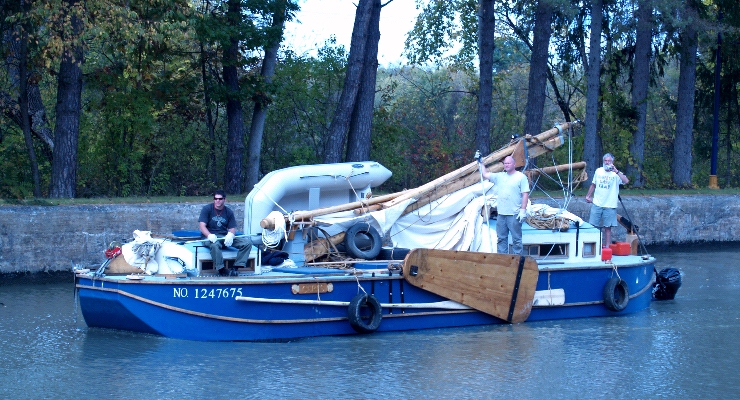 Ceres is 35 feet long, 10 feet wide and has a cargo capacity of 12 tons. Here, she approaches Champlain Lock C-7 in Fort Edward NY.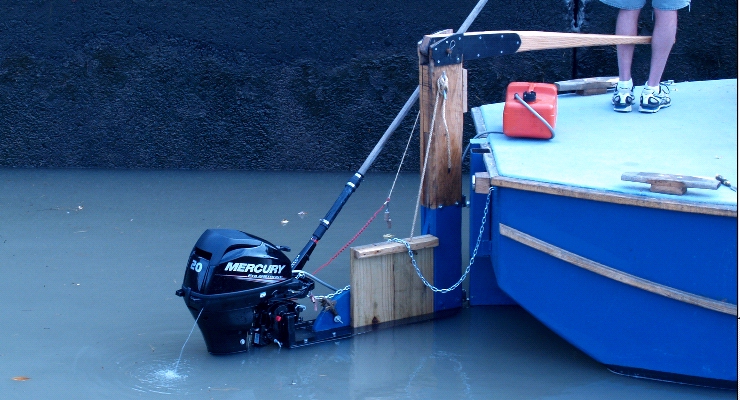 Yes, that's an outboard motor attached to the end of the rudder. The original plan was to sail her whenever possible, and to pole her thru the narrow Champlain Canal but this is a lot more practical. It's a Mercury 20 horsepower 4-cycle outboard, and it appears to be able to push the loaded boat about 10 mph. On the maiden voyage, they sailed only about 20% of the distance, and motored the rest of the way.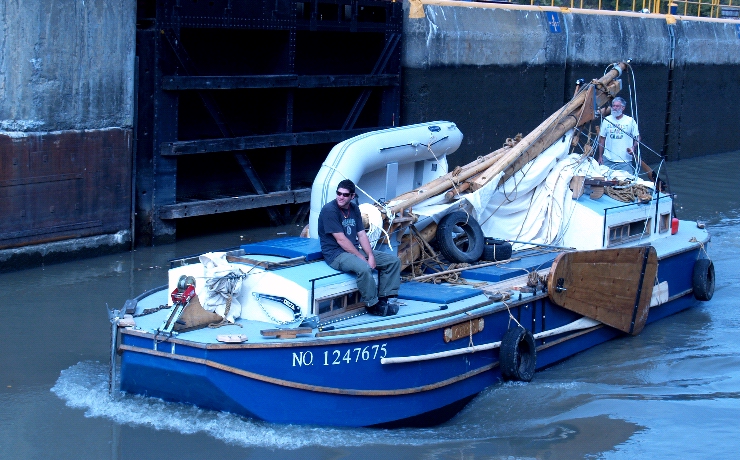 Here, the sailing barge Ceres exits Champlain Lock C-7, southbound. Hey! This is a no-wake zone!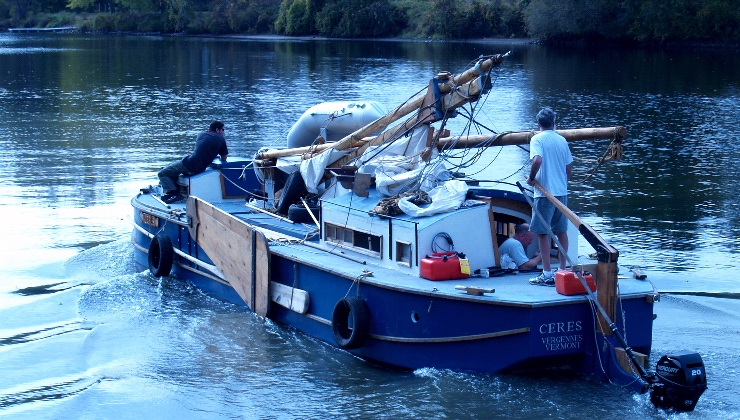 Southbound, heading for New York City. The large wooden boards, one on each side, are rotated down into the water, to prevent sideslip when under sail.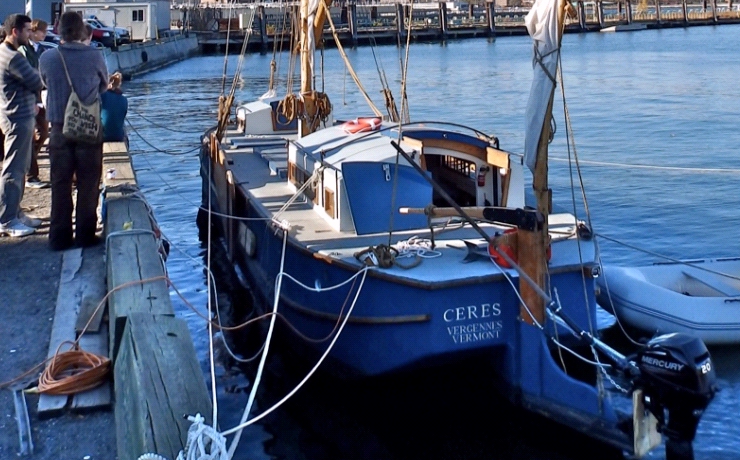 Here she is again at the Brooklyn Navy Yard, having successfully completed her maiden voyage. Ceres' cargo has been unloaded and she now sits about a foot higher in the water. This photo by Will Van Dorp, aka Tugster.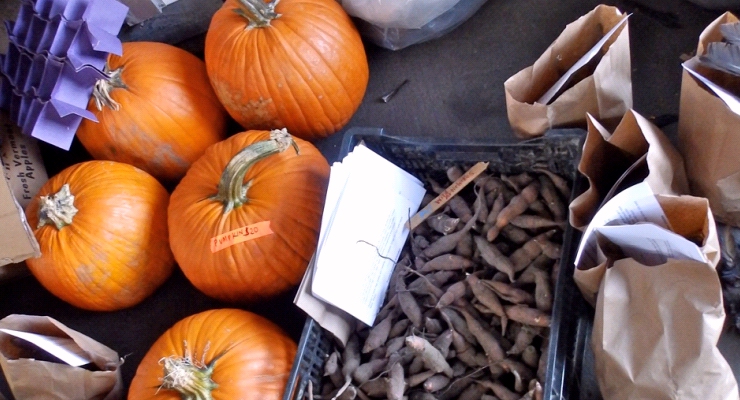 Her cargo includes pumpkins, vinegar, honey, dried mushrooms, sauerkraut, jams & preserves, wild artichokes, potatoes, etc. Some folks will tell you that the food tastes twice as good, having been transported by sail. This photo by Will Van Dorp, aka Tugster.



A year later, June 2014, Ceres is still in business, making her 2nd trip south. Here she is approaching the Mechanicville pier, the Lock C3 dam in the background. Three trips are planned for this summer.



---
See the Vermont Sail Freight Project website at: http://www.vermontsailfreightproject.com/
---