The Travels of Tug 44



The Wreck of Lightship No. 84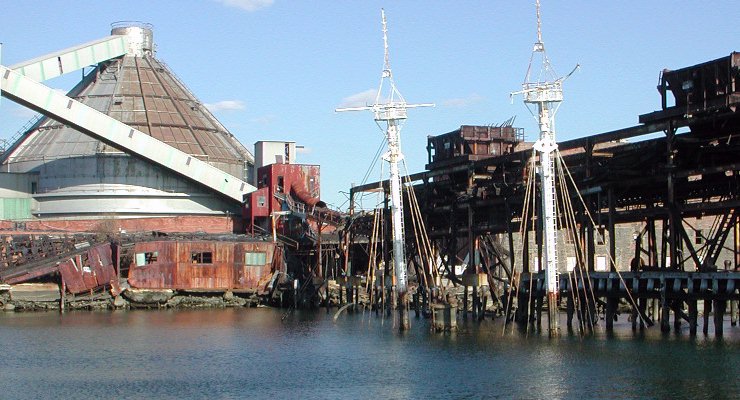 Lightship No. 84 was built in 1907 and served at Brunswick, GA until 1927, then at Jacksonville FL. until 1954. After that it was used to relieve other lightships until it was retired in 1965. After that it passed through various hands and several bankruptcies, and was eventually abandoned at its present location, the Revere Sugar Refinery's pier in Erie Basin at Red Hook, Brooklyn, where the ship was allowed to sink in 1997. Revere Sugar has been bankrupt since 1985 and has no money to raise her, and the city is now busily fining Revere for a safety violation, and has given them until May 2007 to have the wreck removed. This is likely one of the last pictures to be taken of the ship.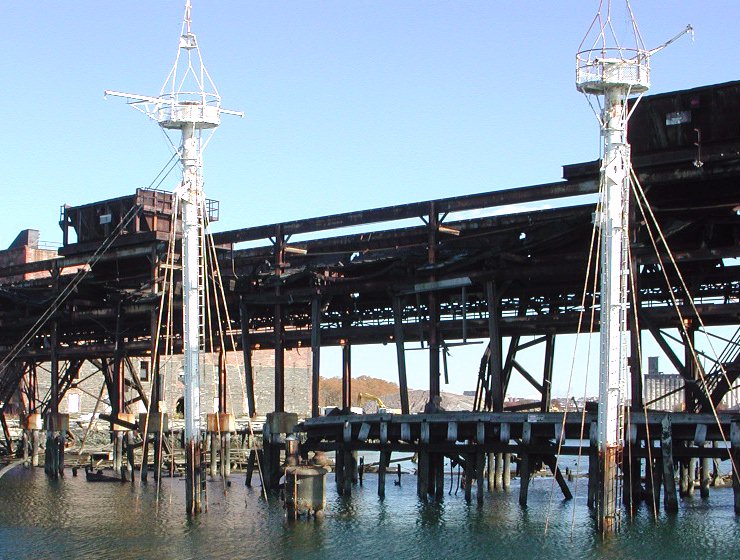 Lightship No. 84 sits on the bottom at the equally destroyed pier, making a nice home to various fish and marine life. Police divers have used the wreck as a training site for new divers.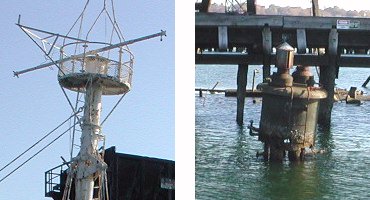 Photo on left: The top of one of 84's light masts, the actual light has been removed long ago.
Photo on right: Unknown machinery sitting on her deck is visible at low tide.



---
Erie Canal - Champlain Canal - Hudson River - Canal History
Lighthouses - Canal Corp Boats - Tugboats & Trawlers
---