The Travels of Tug 44



Lord Nelson Victory Tug - Sally W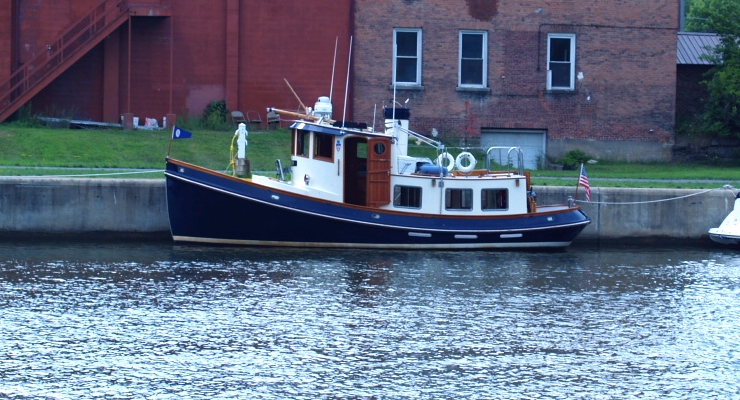 Sitting at the Whitehall pier is the Sally W, one of the prettiest boats on the canal. She is a Lord Nelson Victory Tug, a rare trawler with terrific authentic tugboat looks. This is a 37 foot pleasure boat built in 1985 and kept up in absolutely spotless condition ever since. She's owned by Sally & Allan Seymour.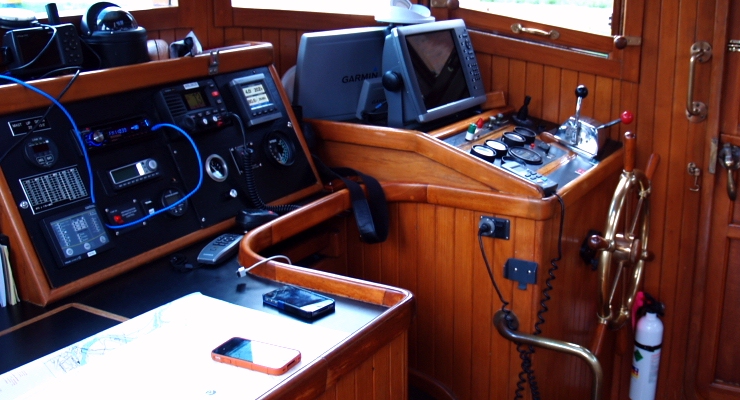 She has all the modern navigation equipment at her helm and some very fine old-fashioned brass fittings everywhere.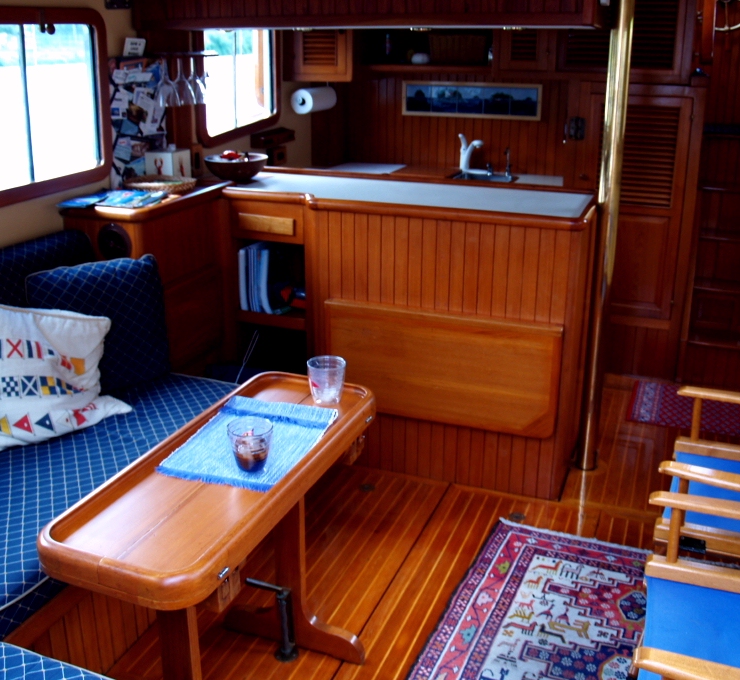 The view looking forward thru her roomy living area, into the small kitchen. All that wonderful varnished woodwork! Notice the large quarter-turn fasteners holding the table to the deck, which can be popped off and moved to other locations.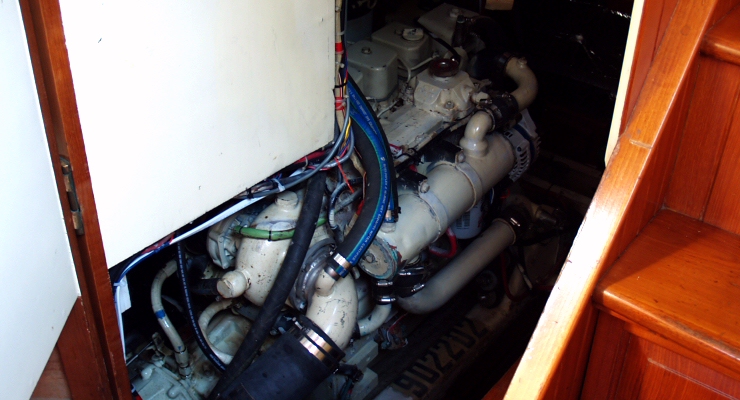 Ya never know what you might find in a kitchen cabinet. This cabinet swings out to expose the 100 HP Cummins 4-cyl turbo diesel. If that's not enough access room, the stairs fold up and out of the way. Another kitchen hatch provides access to the other side of the engine, and a 3rd hatch accesses the front of the engine.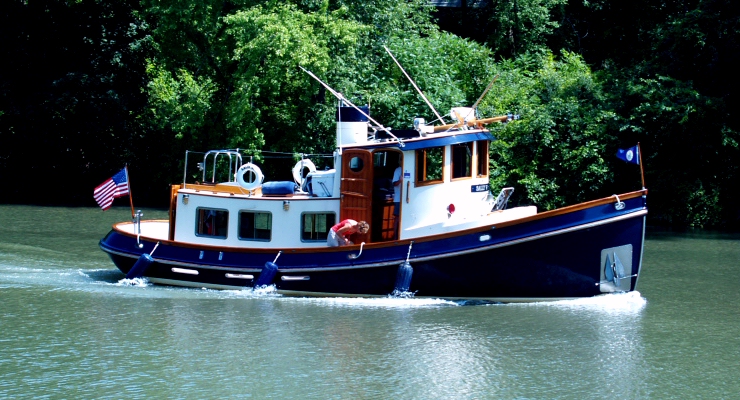 Our visit sadly over, the Sally W moves slowly south on the Champlain canal past my house. What a pretty trawler she is. The Sally W - a Lord Nelson Victory Tug



---
Erie Canal - Champlain Canal - Hudson River - Canal History
Lighthouses - Canal Corp Boats - Tugboats & Trawlers
---