The Travels of Tug 44



Pegasus Highway - Car Carrier RoRo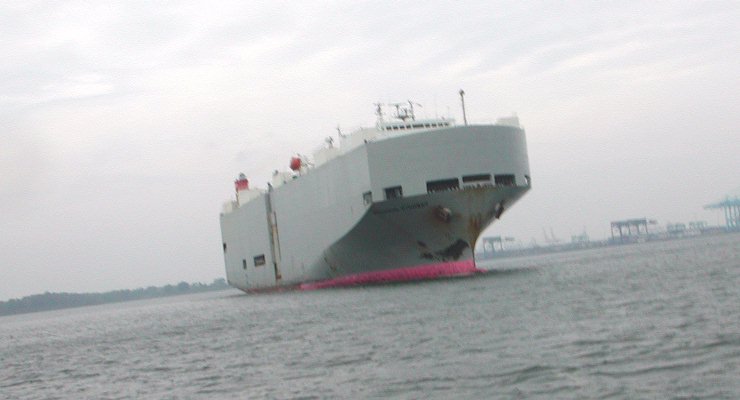 Looming like an entire city block as she comes out of the fog, Car Carrier Pegasus Highway appears to take up the entire Newark Bay. Built in 1994, she is 590 feet long, weighs 49,000 tons, and can carry about 5,000 cars. She is operated by K-Line (Kawasaki, Kisen, Kaisha, Ltd.).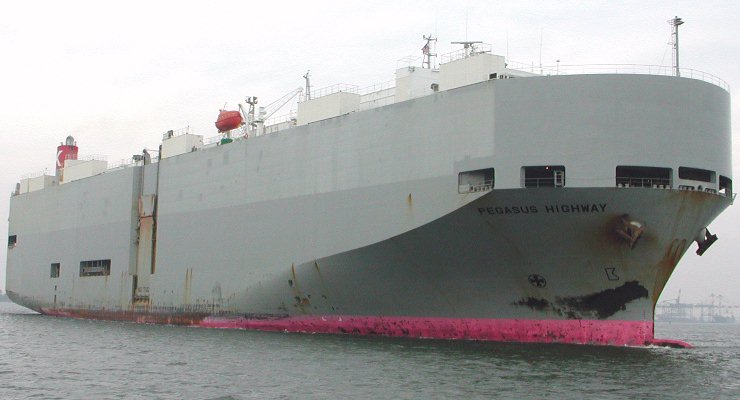 Up close she gets even larger!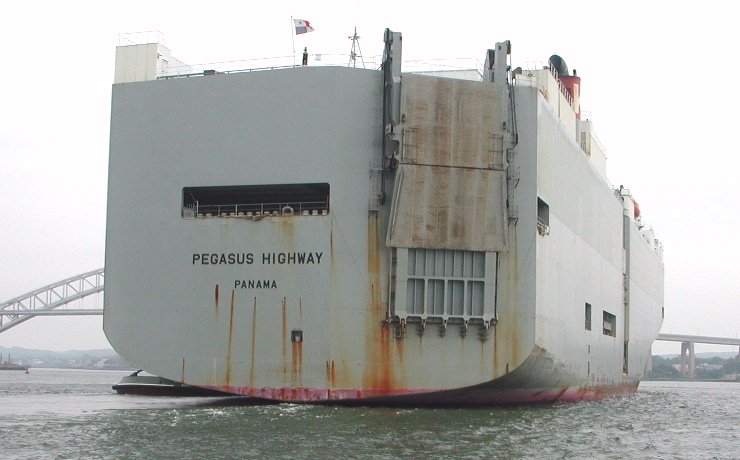 Notice the folding bridge attached to her stern. There are 2 more attached to her sides. To unload her cargo of new automobiles, they are simply driven down the bridge right onto the dock. She is a RoRo car carrier, meaning "roll on, roll off"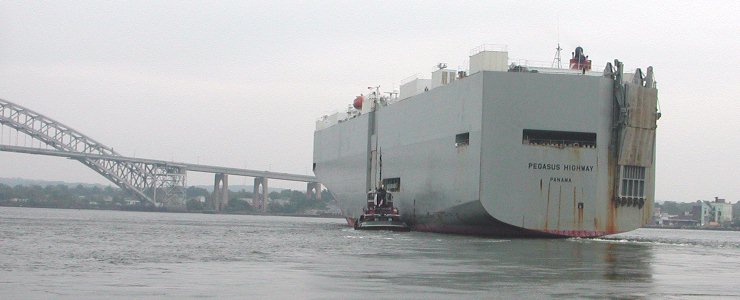 With the Moran ship-assist tugboat, Pegasus Highway makes her turn to port and heads for the Bayonne Bridge and the Kill Van Kull waterway and out to sea.



---
See the K-Line website at: http://www.kline.com/
---
Erie Canal - Champlain Canal - Hudson River - Canal History
Lighthouses - Canal Corp Boats - Tugboats & Trawlers
---