The Travels of Tug 44



Rolf Williams - Ship Fuel Tanker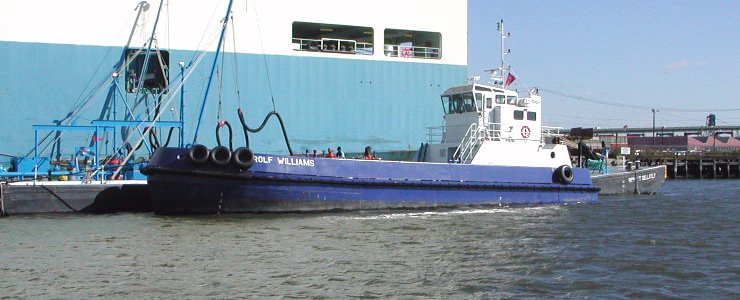 The Rolf Williams is a small tanker operated by Marine Oil Service Co. She carries diesel fuel and lube oil to refuel ships and has a capacity of 58,000 gallons.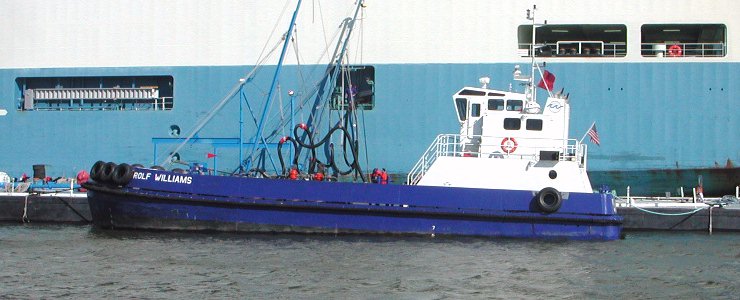 Seen here, Rolf Williams is refueling a Car Carier ship in Newark Harbor. When you are that big, the gas station comes to you.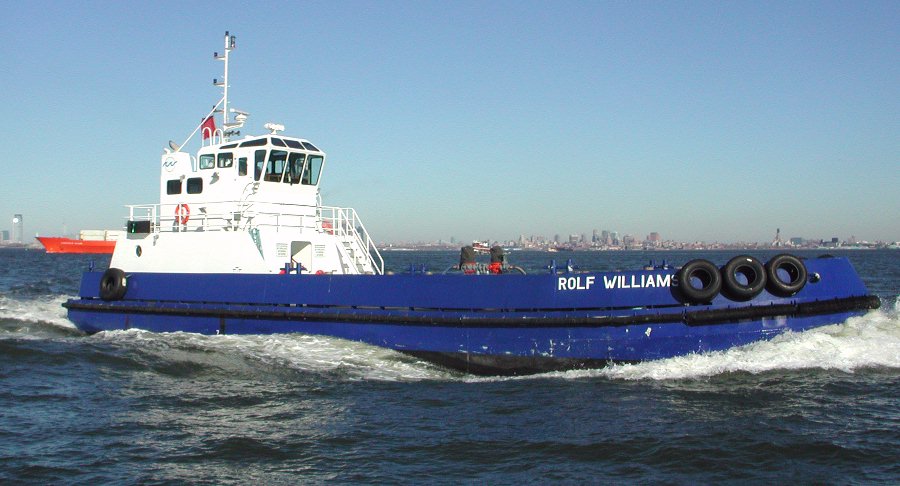 Always in a big hurry, the Rolf blows past us on her way to refuel a ship waiting at the Stapleton Anchorage.



---
Erie Canal - Champlain Canal - Hudson River - Canal History
Lighthouses - Canal Corp Boats - Tugboats & Trawlers
---