Julia Holmes' Big Adventure on the Erie Canal
In September 2013, Julia Holmes launched her homemade rowboat at Waterford NY and rowed the entire distance to Buffalo single-handed, some 350 miles! The trip took about a month, including 3 weeks of rowing and a week off in between for a side trip for a photo assignment.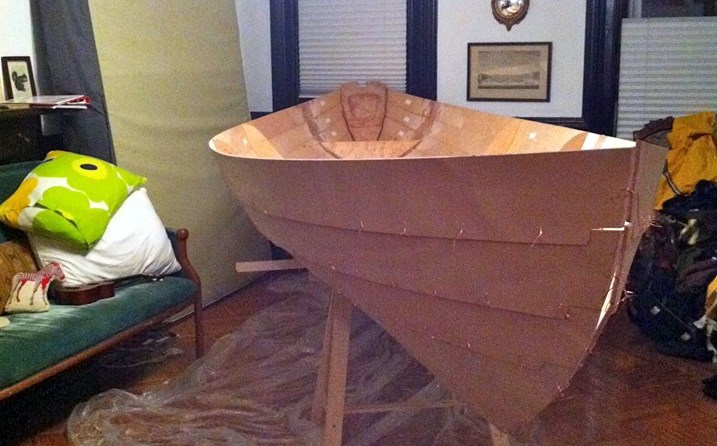 Julia built the boat herself, in her Brooklyn apartment, believe it or not. This did require some later disassembly to get the boat outside, where she completed it, painted it and added some finishing touches.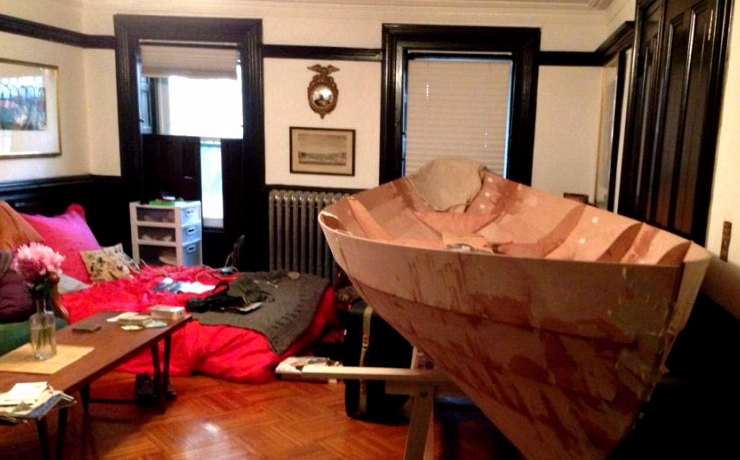 Another look at Julia's apartment, as the boat starts to take shape.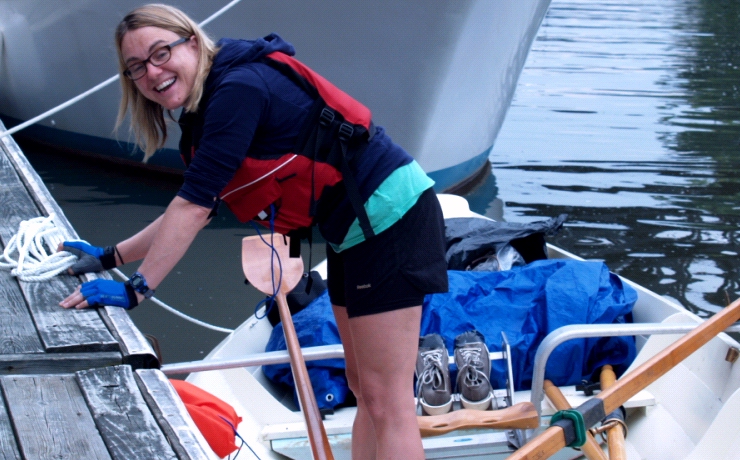 I met Julia at the Waterford dock where she pulled in behind Tug 44, having just launched the rowboat. She'd done a very pretty job of building and finishing it, a fine looking craft!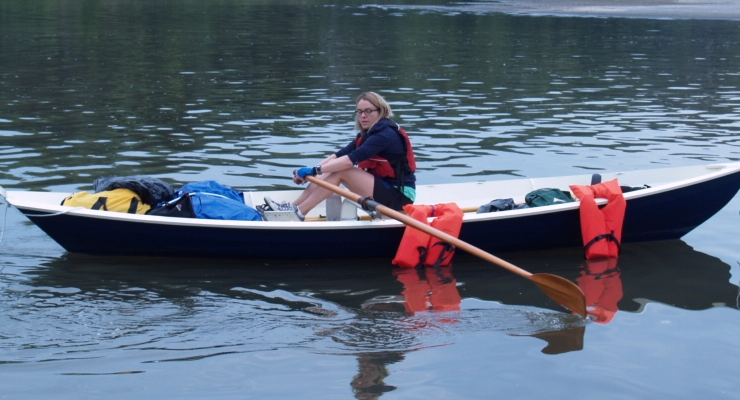 The next day she sets off on her Big Adventure, heading for Erie Lock E-2, which would be her first-ever locking. The boat has a sliding seat much like a rowing machine at the gym. This allowed her to use her legs for power too, and increased her speed.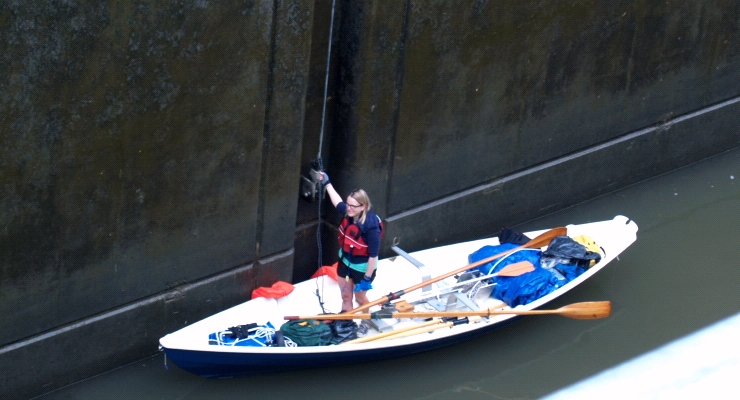 Here she is at the bottom of Erie Canal Lock E-2. She's about to be lifted some 30 feet as the lock is filled. She said this was like being a little leaf in the bottom of a great big drain!



That huge grin is for having completed the locking safely and she wasn't killed or anything!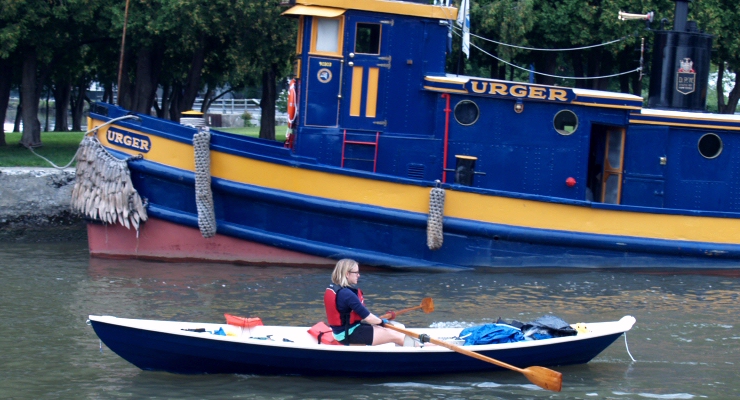 Having exited the Lock, she pulls strongly heading west as she passes Tug Urger, the 112 year old flagship of the NYS Canal Corp. She's going 6-7 MPH at this point, with only 349 more miles to go ...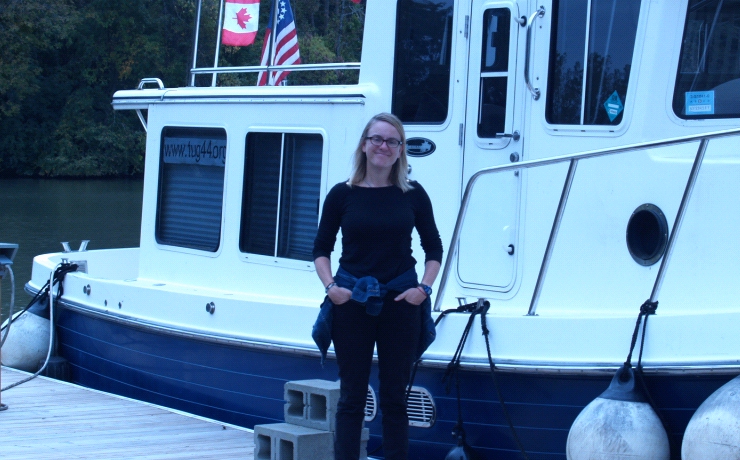 Julia Holmes completed her Big Adventure and now has a terrific story for her grandchildren. She is now 15 pounds lighter and has some rather impressive biceps! And she proved that women can do just about anything! After completing her trip, she came to visit me by car in Fort Edward where she spent her last night on the Canals aboard Tug 44. The next morning she met with NYC Canal Officials in Albany where she was appointed a Canal Ambassador.

What an amazing adventure!





---