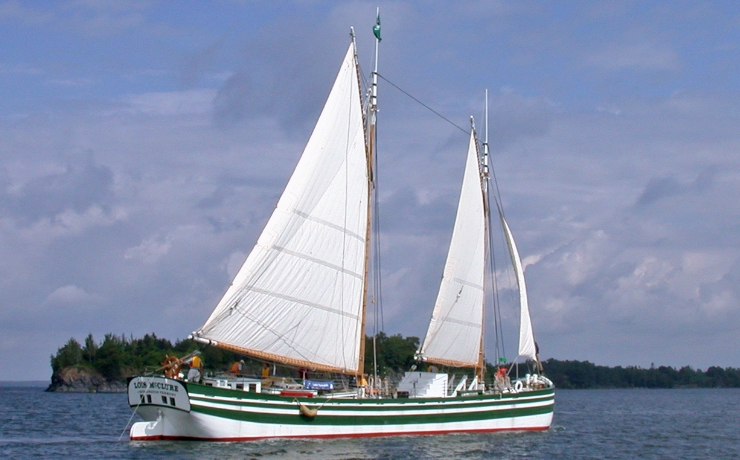 The Schooner Lois McClure is a replica of an 1862 sailing freighter. This type of sailboat would travel Lake Champlain, and then drop her masts, raise her center-board and become a canal barge, suitable for towing through the Champlain Canal, and then later, sail the Hudson River to New York City.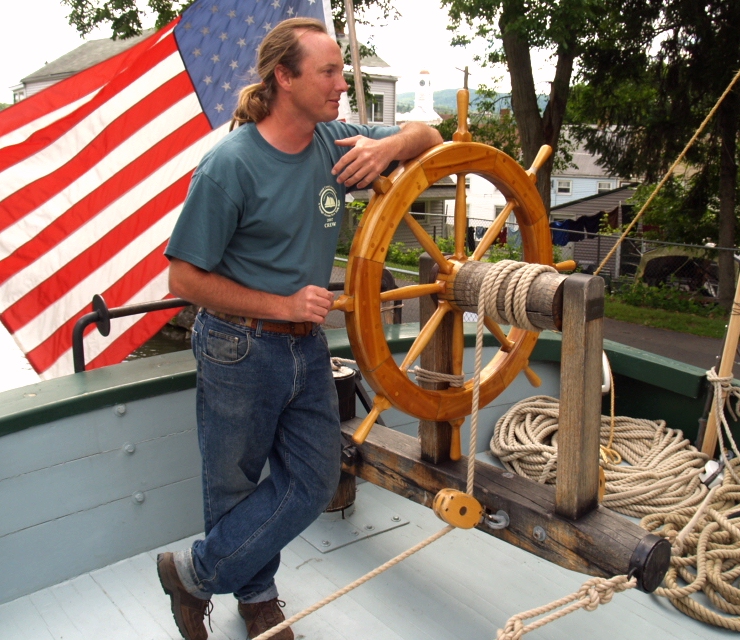 This Schooner has an unusual steering gear. Here we see the wheel is mounted directly on top of a tiller. When the wheel was turned, the entire mechanism would swing side-to-side along with the rudder.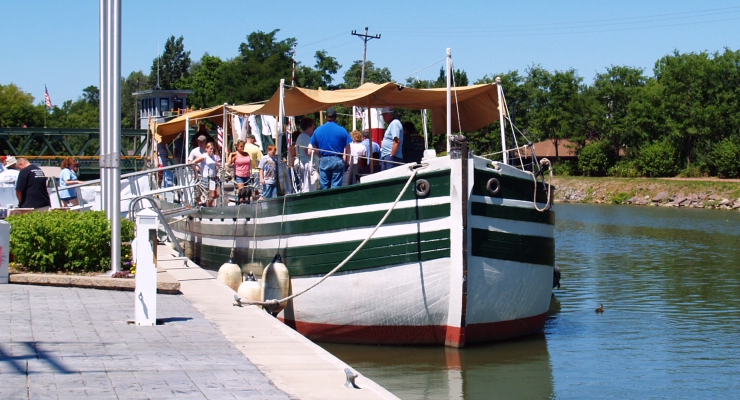 Schooner Lois McClure sits at the pier in Brockport, NY. She is owned and operated by the Lake Champlain Maritime Museum, and offers free tours at many ports.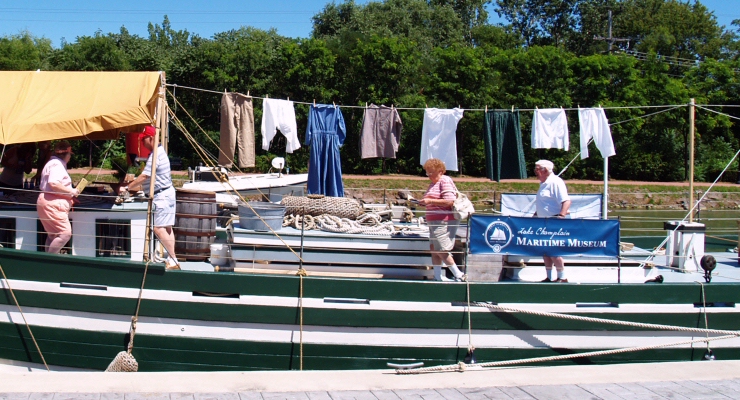 Back in 1862, crews lived aboard the boats, so to give that live-aboard look, undies typical of the time period are hung on a clothes-line across the deck.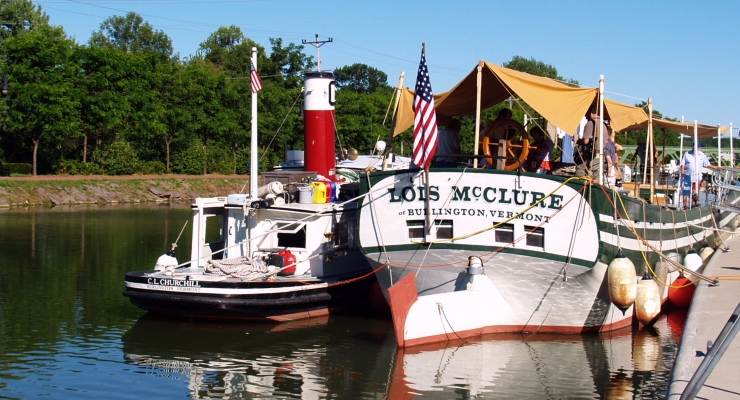 The Lois's rudder partially folds up for use in the shallow canal system. Her companion tug, C.L. Churchill is tied alongside.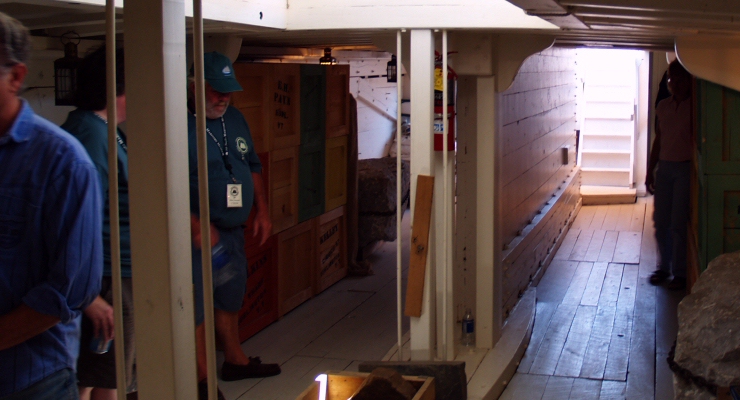 A view of some of the Lois's cargo hold.



2014: Tug C.L. Churchill pushing the Lois McClure up the Fort Edward Yacht Basin Channel.



2014: Schooner Lois McClure with her masts down, being pushed by Tug C.L. Churchill approaching Lock C-7 in Fort Edward.



---
See the Schooner Lois McClure website at:
http://www.lcmm.org/our_fleet/lois_mcclure.htm
---