The Travels of Tug 44



Fort Ticonderoga Ferry - Lake Champlain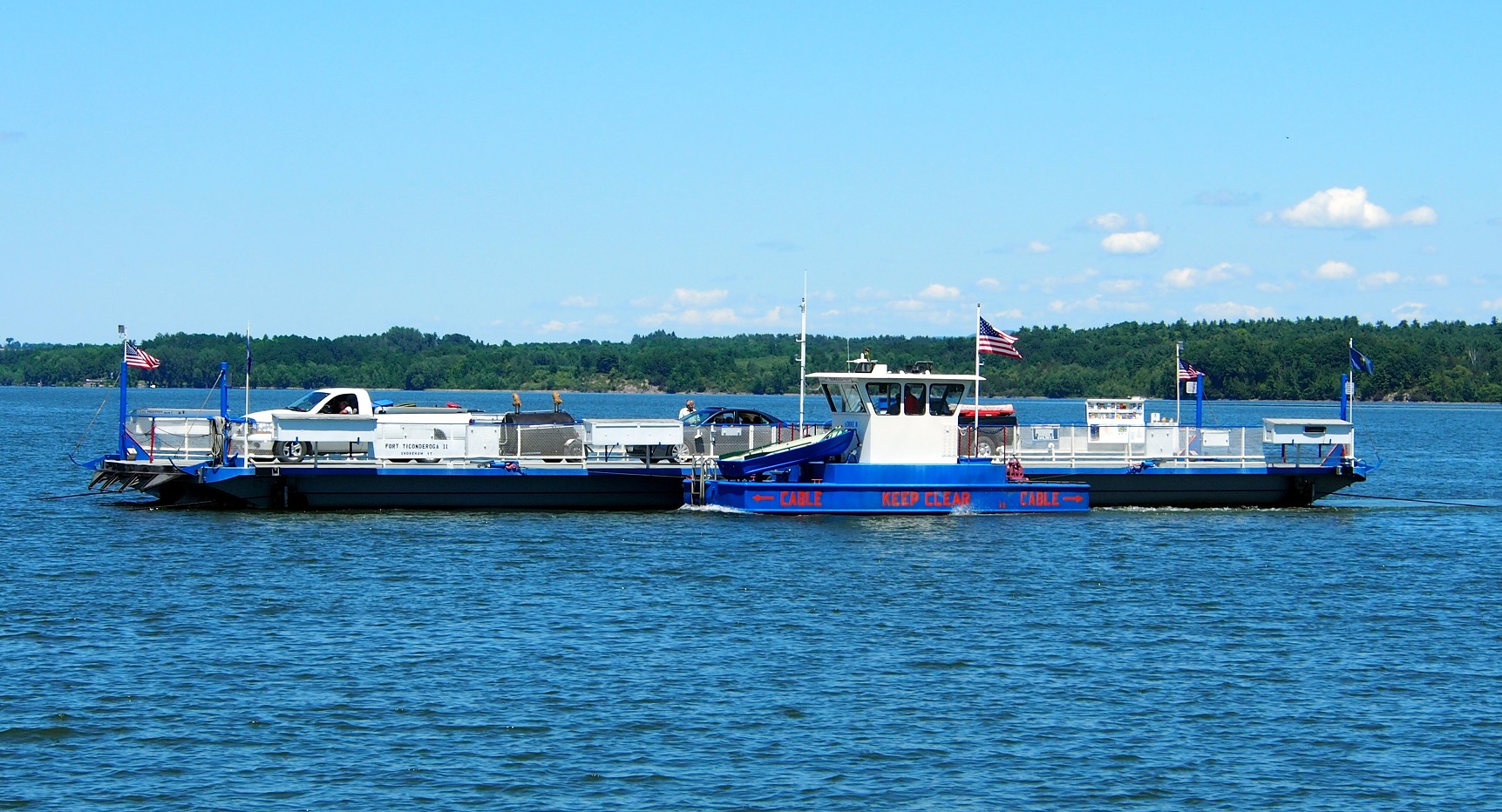 The Fort Ticonderoga Ferry seen here is the one in use these days, but there has been some kind of boat at this crossing ever since 1755. This modern ferryboat consists of the Tugboat Addie B, pushing the barge Fort Ticonderoga II. As the Tug pushes the barge loaded with cars and passengers, the steering is provided by the combined unit riding along a set of steel cables anchored at both sides of Lake Champlain. As the Barge passes, the cables drop down to the bottom of the lake. Be sure to allow a few hundred yards front and back of the ferry for the cables!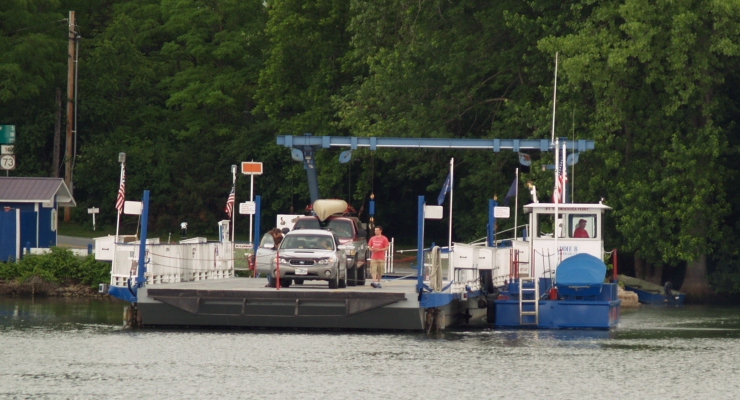 The Ferry picks up another load of cars on the Vermont side.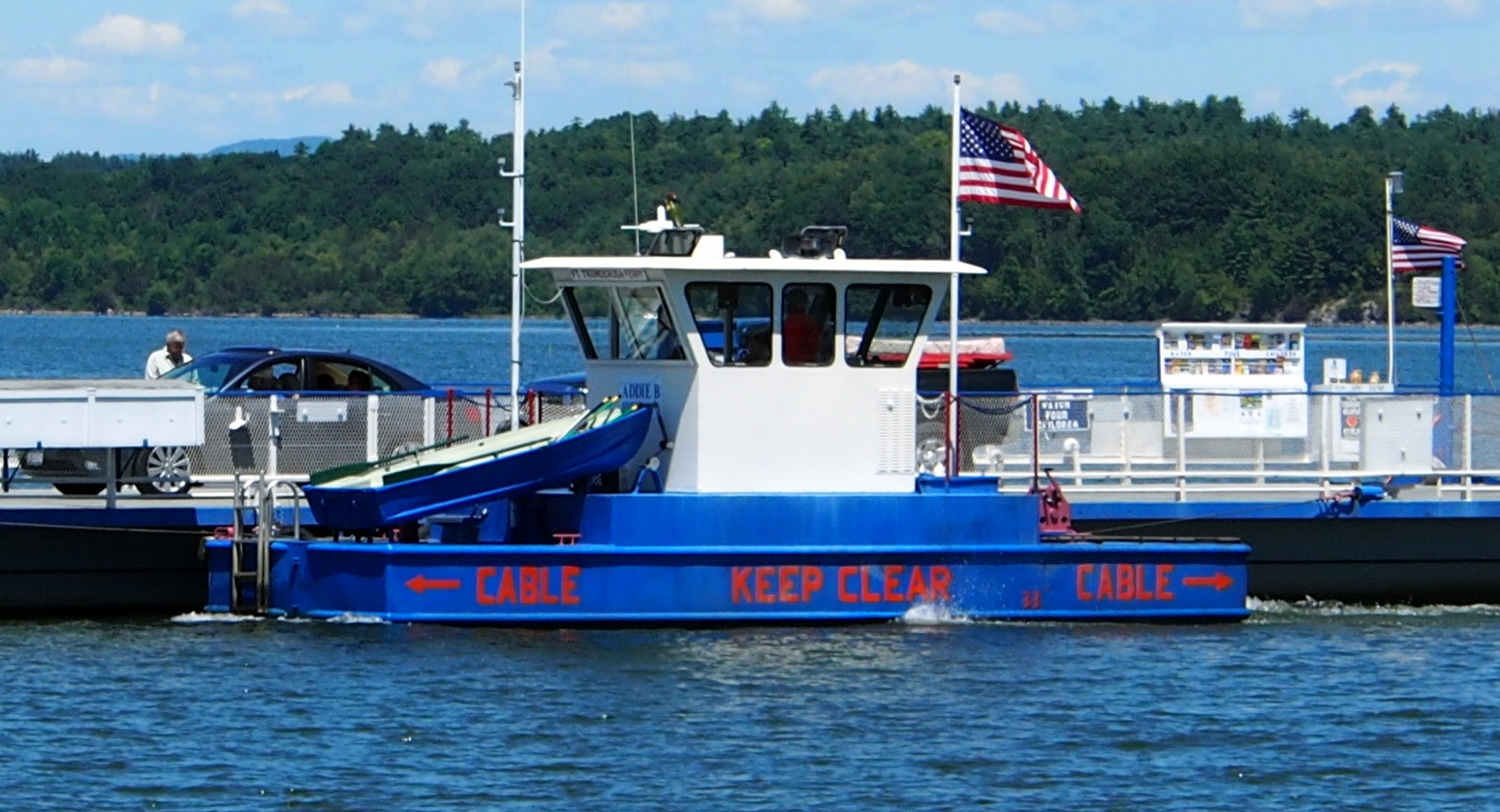 A closeup of the little tug, Addie B.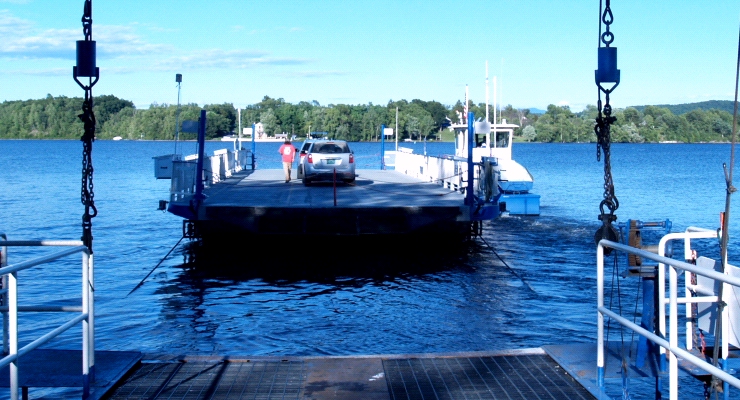 The Fort Ticonderoga Ferry leaves the ramp from the New York side. Notice the two steel cables that guide the ferry.



---
See the Fort Ticonderoga Ferry website at: http://www.forttiferry.com/
---
Erie Canal - Champlain Canal - Hudson River - Canal History
Lighthouses - Canal Corp Boats - Tugboats & Trawlers
---