The Travels of Tug 44



Emita II - Tour Boat


2014: The Emita II, docked at her home port. The 42 passenger tour boat is owned and operated by Captain Dan Wiles of Mid-Lakes Navigation.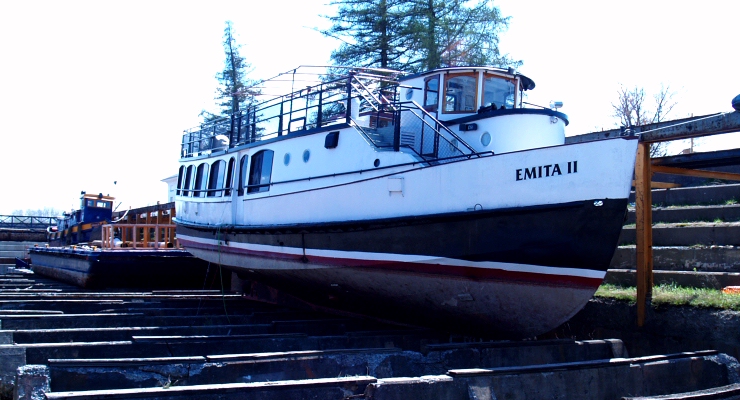 Seen here in April 2010 is the well-known tour boat Emita II, in winter storage at the Lyons Drydock facility. She is powered by a Detroit Diesel 8V71 engine.



In this video, Capt. Dan Wiles takes Emita II under the Fairport Bridge.



---
See the Mid-Lakes Navigation website at: http://www.midlakesnav.com/
---
Erie Canal - Champlain Canal - Hudson River - Canal History
Lighthouses - Canal Corp Boats - Tugboats & Trawlers
---