The Travels of Tug 44



Tug Amy C. McAllister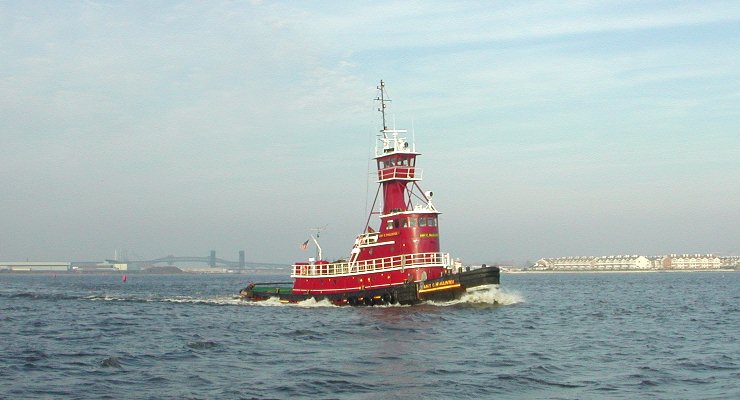 This 107 foot tugboat is the Amy C. McAllister. She is 30 feet wide with a draft of 14 feet. With her upper raised wheelhouse, she is well-suited for barge towing. The apartments in the distance are at the location where the Morris Canal once entered upper Newark Bay at the mouth of the Hackensack River at Bayonne.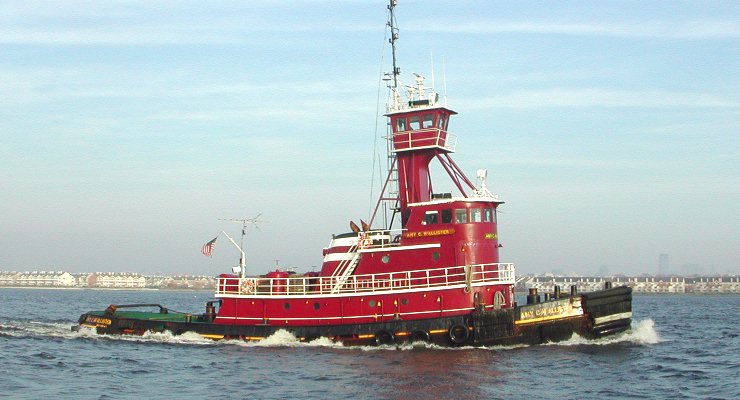 This tugboat has 4,000 horsepower, but the twin screws are equipped with "kort nozzles" which increase her efficiency some 30%.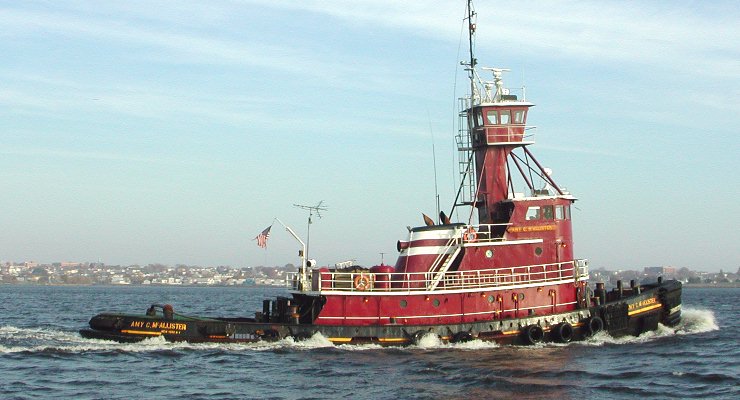 Tug Amy C. McAllister is owned and operated by McAllister Towing.



---
See the McAllister Towing Corp's website at: http://www.mcallistertowing.com/
---
Erie Canal - Champlain Canal - Hudson River - Canal History
Lighthouses - Canal Corp Boats - Tugboats & Trawlers
---