The Travels of Tug 44



Tug Atlantic Salvor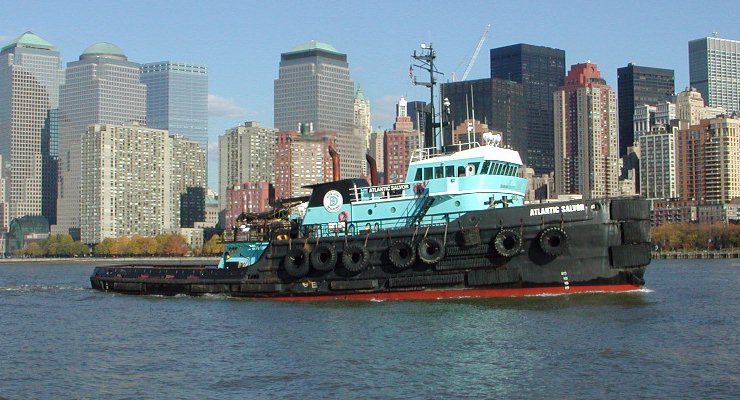 Tug Atlantic Salvor proceeds slowly southward along the Manhattan skyline. With her 6,140 horsepower and 151 feet overall length, Tug Atlantic Salvor is a serious ocean-going tug. Her 20 foot draft, and 1/4 million gallon fuel tanks makes her ideal for long-distance ocean towing and salvage operations. Tug Atlantic Salvor is capable of cruising at 15 knots, while burning 184 gallons of diesel fuel per hour. When towing, she burns 245 gallons per hour.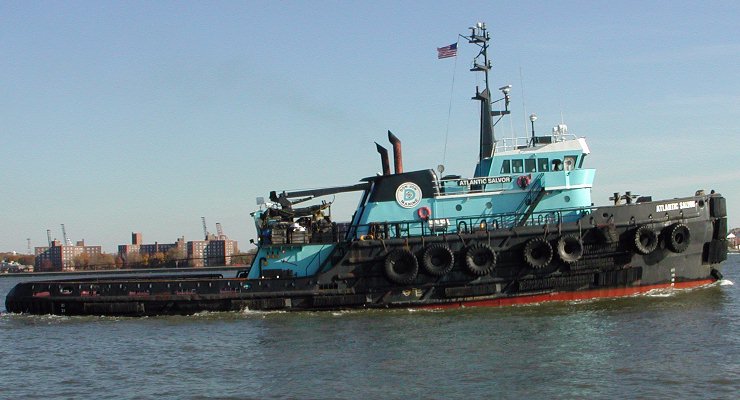 A few years ago, Tug Atlantic Salvor towed a fully-loaded 50,000 ton freighter that had lost all engines, from Florida to Greece, some 5,000 miles at 8 knots. She is owned and operated by Donjon Marine.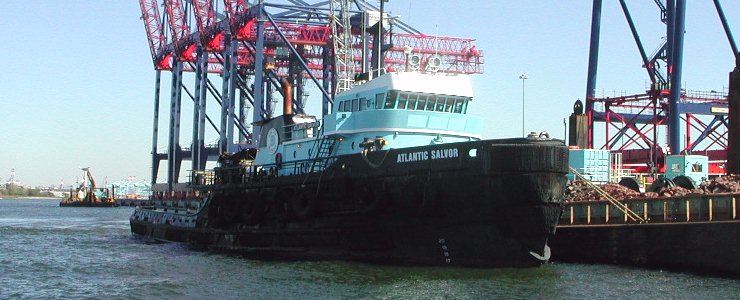 Her tow completed, Atlantic Salvor sits at the pier at Howland Hook in the Arthur Kill Waterway south of Newark Bay.

In 2004, we were a few miles out in the Atlantic when I heard radio reports of a pilot whale being seen in the Ambrose Channel, but decided it was too far away to get there on time. About 20 minutes later, I heard Atlantic Salvor hollering on the radio that she had taken gunfire, and had a bullet hole through the pilothouse window and a crewmember had a face full of glass and was injured. No doubt, some idiot in a fishing boat was shooting at the whale and a riccochet struck Atlantic Salvor. Either that, or pilot whales are heavily armed. Sad days.



---
See Donjon Marine's website at: http://www.donjon.com/
---
Erie Canal - Champlain Canal - Hudson River - Canal History
Lighthouses - Canal Corp Boats - Tugboats & Trawlers
---