The Travels of Tug 44



Tug Benjamin Elliot


Tug Benjamin Elliot (650 horsepower, twin diesels) sits in a lock chamber on the Erie Canal. Named after the captain's son, this commercial tugboat contracts with the Canal Corp on dredging operations. She is owned by NYS Marine Highway and operated by Capt. Rob Goldman. Seen here at the Waterford Tugboat Roundup 2014.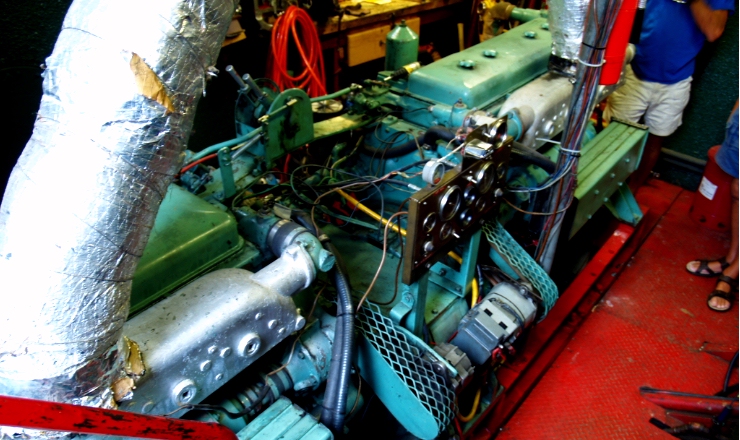 The Ben has two engines arranged in-line with the transmission sitting between them. Each engine has a clutch between it and the transmission, so the tug can be run on only one engine. The propellor shaft runs under the rear engine and connects to the transmission. The engines are GM 6-110 diesels, with 660 cubic inches each.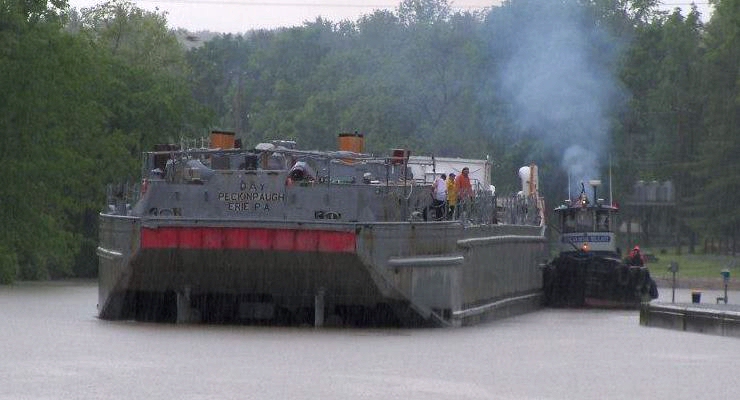 May 2013: Tug Benjamin Elliot pushes the largest thing on the canals, the 259' canal freighter Day Peckinpaugh, into the Waterford Drydock. Photo by Der Vogel.



---
Erie Canal - Champlain Canal - Hudson River - Canal History
Lighthouses - Canal Corp Boats - Tugboats & Trawlers
---