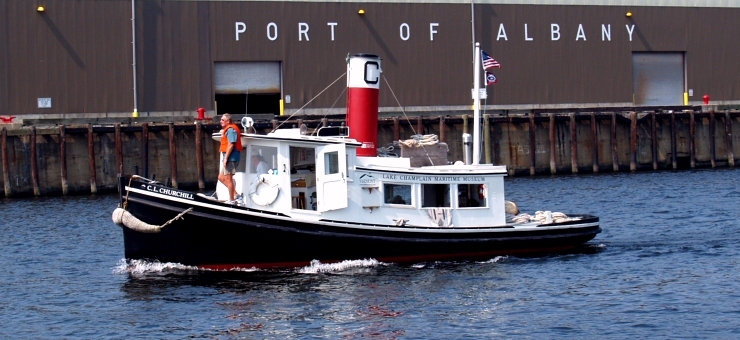 Tug C.L. Churchill arrives at the Port of Albany (September 2007) to take her place in the Waterford Tugboat Roundup Parade. This 33 foot 1964 wooden working tug was originally built for Chester L. Churchill as a pleasure cruiser with a steam engine. She was later converted to diesel, but retained the large smoke stack.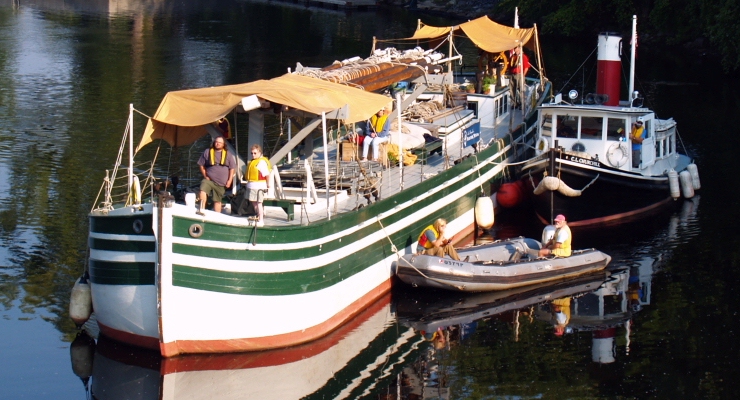 Since 2005, the Churchill has been owned and operated by the Lake Champlain Maritime Museum, and used to tow the unpowered Lois McClure canal schooner freighter replica when in the canals. Seen here, the Churchill carefully slides the Lois McClure over a sandbar at Fort Edward Yacht Harbor, and then on down the Hudson River.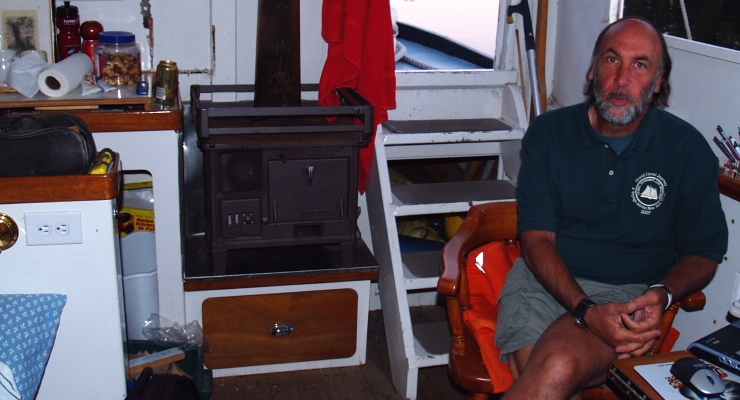 Arthur Cohn, the Captain of the Churchill and Executive Director of the Lake Champlain Maritime Museum, sits at his desk in the rear cabin. Behind him is the wood burning stove, typical of the era she represents.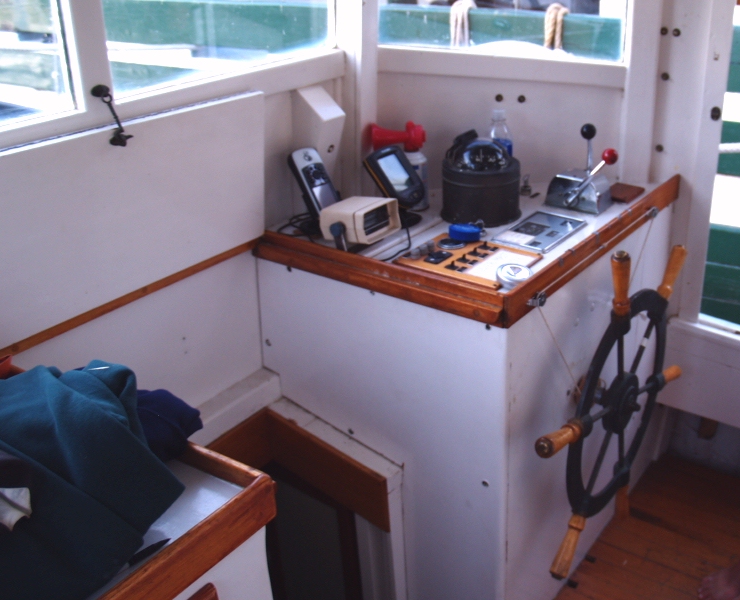 The helm is plain and spartan, but includes everything needed for modern navigation. To the lower left is the access to the small front cabin which includes crew bunks.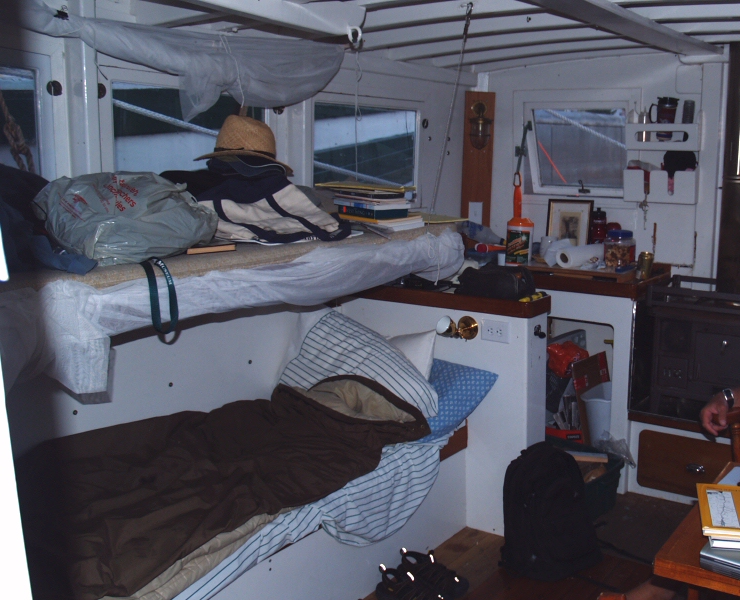 This view of the starboard side of the rear cabin shows 2 more crew bunks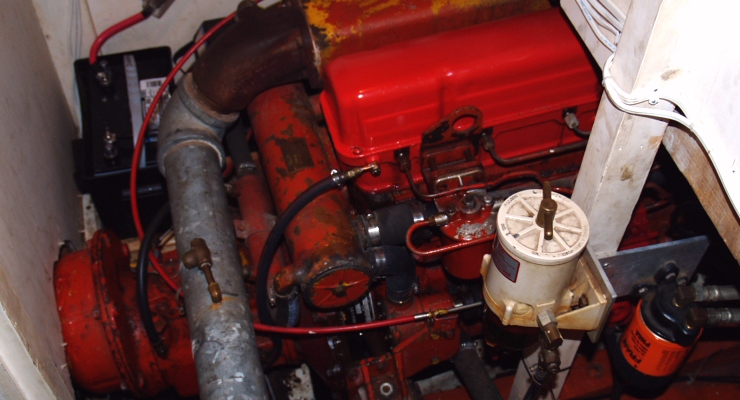 The diesel engine is a Ford Lehman 6-cyl producing 120 horsepower, sufficient for her job as the Lois McClure's propulsion on the canals.



2014: Tug Churchill at work, towing the Schooner Lois McClure on the Champlain Canal behind my house, approaching Lock C-7



2014: Last look at the Churchill, as she takes a spin around the Fort Edward Yacht Basin.



---
See the Churchill's website at: http://www.lcmm.org/our_fleet/churchill.htm
---