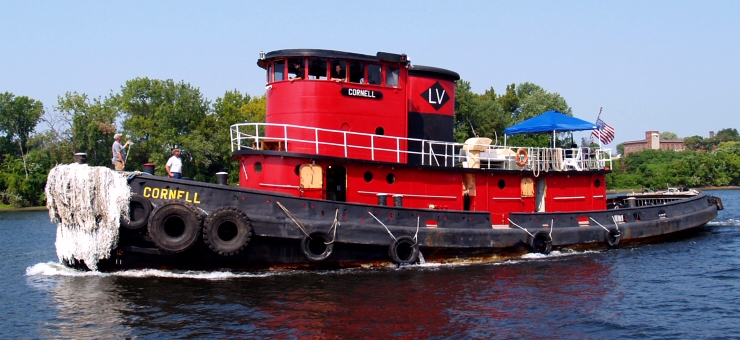 Tug Cornell was built in 1949 by the Jakobsen Shipyard of Long Island, for the Lehigh Valley Railroad. The Cornell earned her living pushing barges loaded with rail cars. More recently, she was retired and is now owned and operated by Captain Matt Perricone of the Lehigh Maritime Corp, a non-profit organization. She is available for charters, corporate events, tours, and parties. Her home port is Kingston, NY.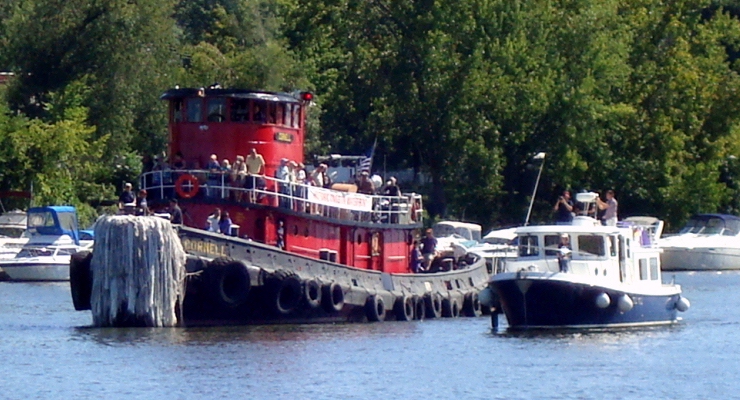 Tug 44 sits alongside Tug Cornell, giving you an idea just how large this 106 foot long tugboat really is. Tug 44 would fit nicely inside the Cornell's engine room.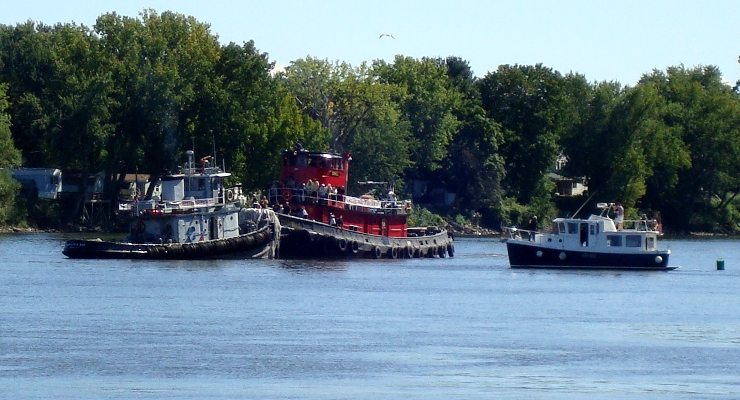 The Cornell prepares to mix it up with Tug Gowanus Bay at the 2007 Waterford Tugboat Roundup. Actually all they did was bump a bit, as the Gowanus knew she had no chance. Tug 44 has the best seat in the house.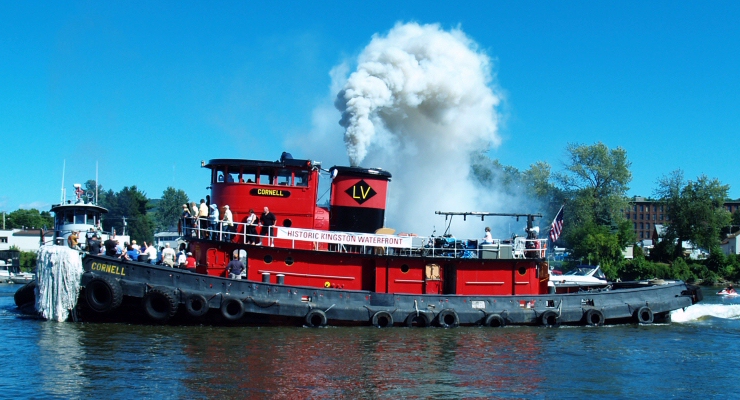 The Cornell effortlessy sweeps aside Tug Benjamin Elliott, and then suddenly she starts blowing huge anounts of white smoke. After several seconds, the smoke vanishes and all is well again. Maybe a stuck injector? A bit of water in the fuel? Nobody knows.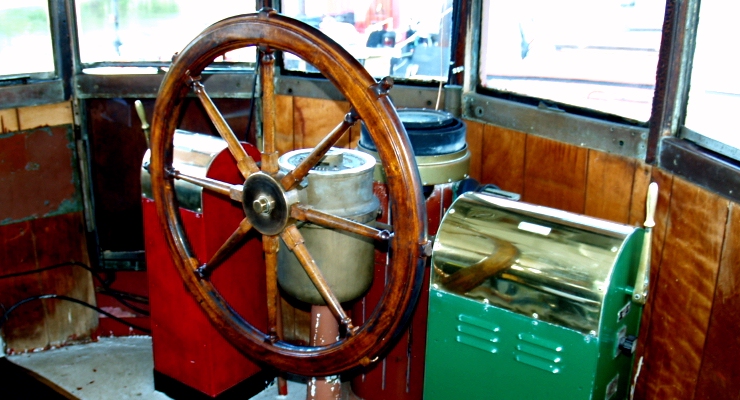 The wheelhouse is very plain and spartan. Engine controls, the wheel, a compass and a rudder indicator.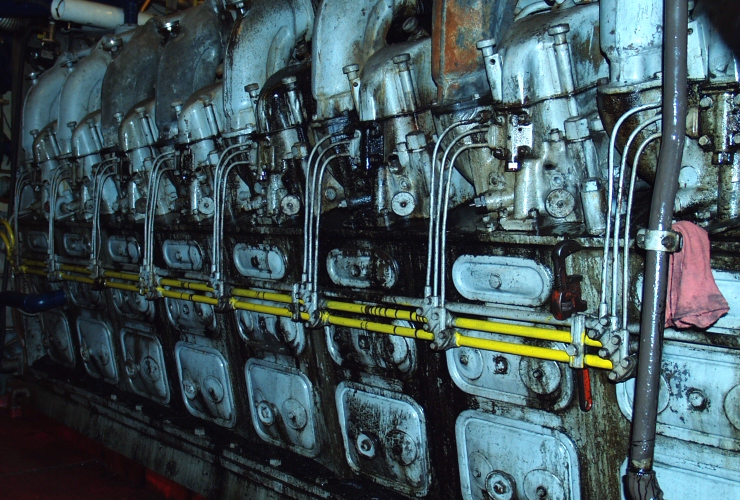 The Tug Cornell is a diesel electric, just like modern railroad locomotives. The huge diesel engine powers a generator, and the power produced is routed by cables to a large electric motor which runs the propeller. Seen here is the main engine, a V-16, GM Cleveland 16-278A rated at 1800 horsepower.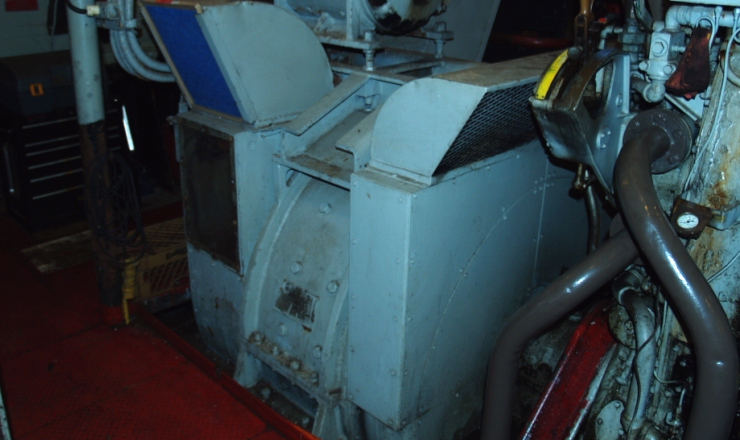 At the rear of the main engine sits this generator, which produces the electricity for propulsion. The advantage of the diesel electric system is the excellent speed control and high power available at low speeds. This can be crucial for towing heavy barges in tight quarters.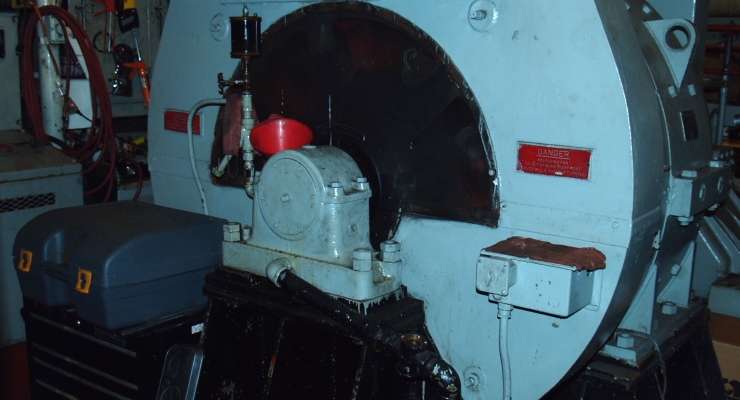 A short distance behind the generator is this electric motor. Fed by the main engine's generator, this is what actually turns the 10 foot diameter propeller.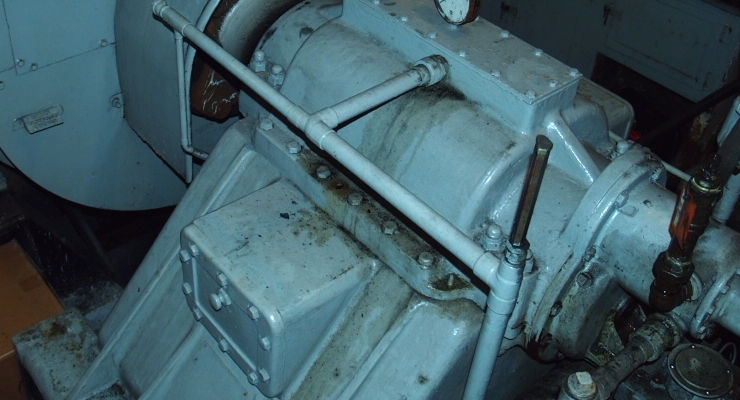 Behind the electric motor is this gear reduction unit which is connected to the drive shaft.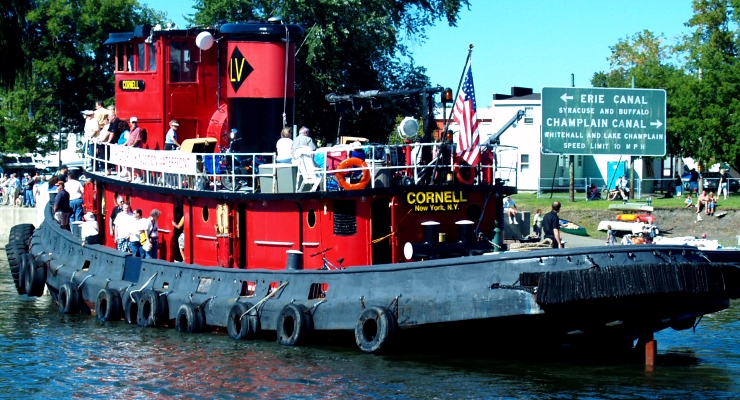 Tug Cornell turns toward the Waterford pier, as she passes the canal junction sign. Champlain Canal to the right, and Erie Canal to the left.



---
See the Tugboat Cornell website at: http://tugboatcornell.com/
---