The Travels of Tug 44



Tug Frances


Tug Frances (formerly Frances Turecamo) is an 85 foot tugboat with 10 foot draft, operated by NYS Marine Highway of Troy NY. She was built in 1957 at the Jakobson Shipyards.



Seen here after her appearance at the 2012 Waterford Tugboat Roundup, she had just been acquired by NYS Marine Highway and was in the middle of a restoration and refitting. She'd just been painted but the engine controls were not yet operative, so she is being towed back to her home port in Troy by her new sister ship, the Ben Elliot.



The Frances continues south under tow.



The pilot house has been stripped and is about to be restored and painted.



A look at her single engine, a supercharged EMD V-16 diesel, rated at 1640 horsepower.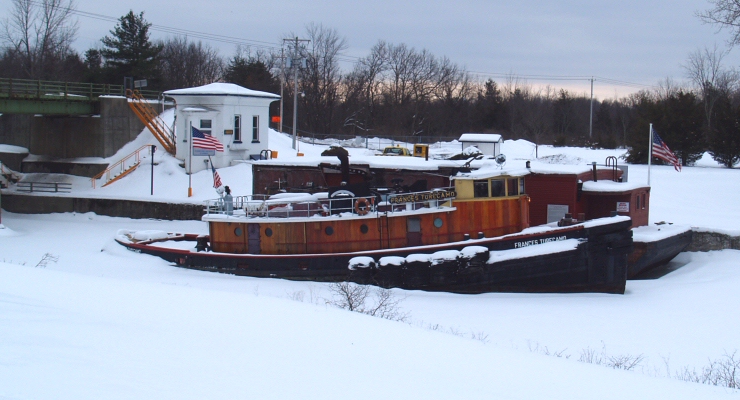 An older photo from 2007, known as the Frances Turecamo at the time, sitting in winter storage, frozen in the ice at Guard Gate 2 on the Erie Canal, tied alongside an old railroad barge. The sides of the cabin look like wood paneling, but it is actually just paint.



---
Erie Canal - Champlain Canal - Hudson River - Canal History
Lighthouses - Canal Corp Boats - Tugboats & Trawlers
---