The Travels of Tug 44



Tug Gotham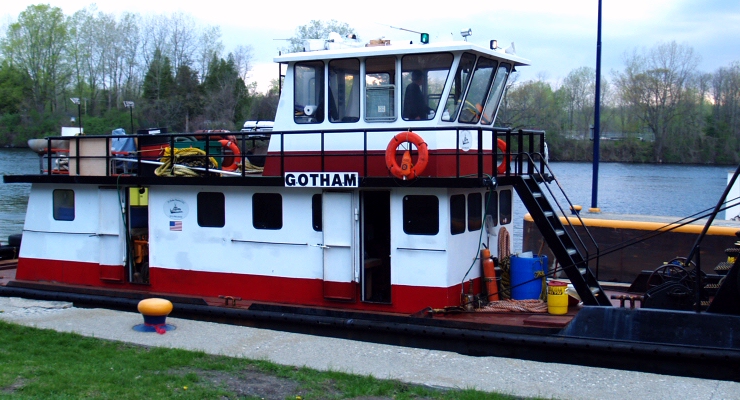 Tug Gotham is owned by D. Brake Marine LLC of Madison Ct. Seen here at Lock C-7, she is assisting with the Fort Edward dredging effort by bringing some of the barges up the Champlain Canal from Troy NY. She is a 60 foot push-knee towboat, built in 1998 by Progressive Industrial Inc. She weighs about 37 tons.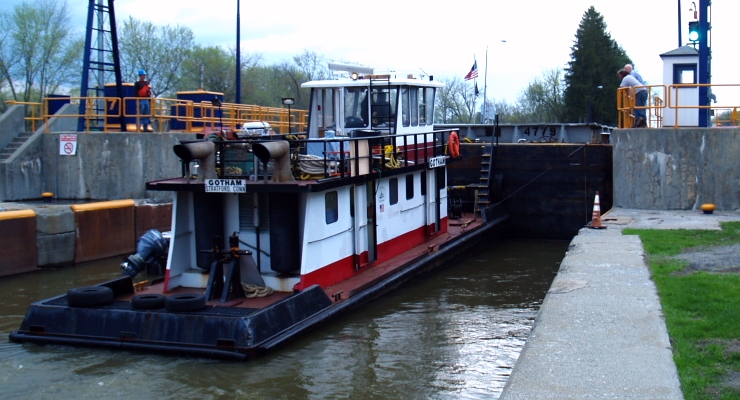 Here, the Gotham has pushed her 200 foot barge into Lock C-7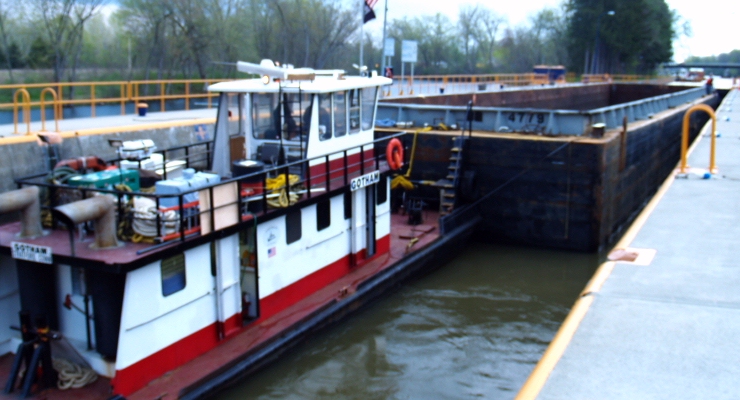 The tug & barge completely fill the lock. The 260 foot long tow leaves about 20 feet front and back and about 2 feet on each side in the lock.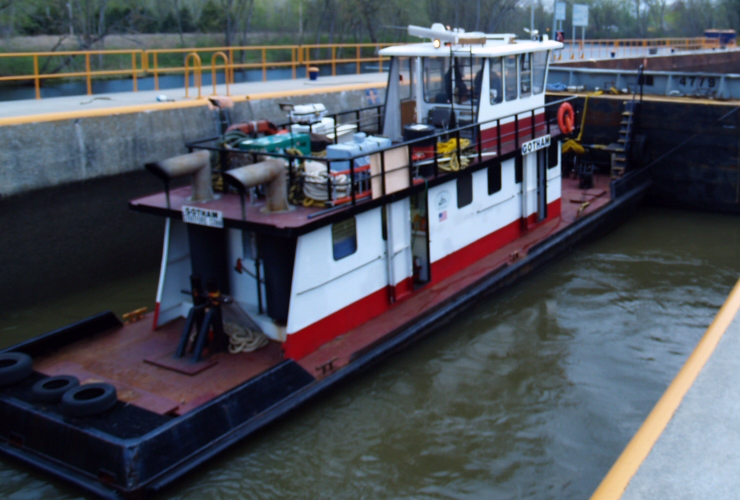 It's starting to get dark and a good focus is becoming difficult.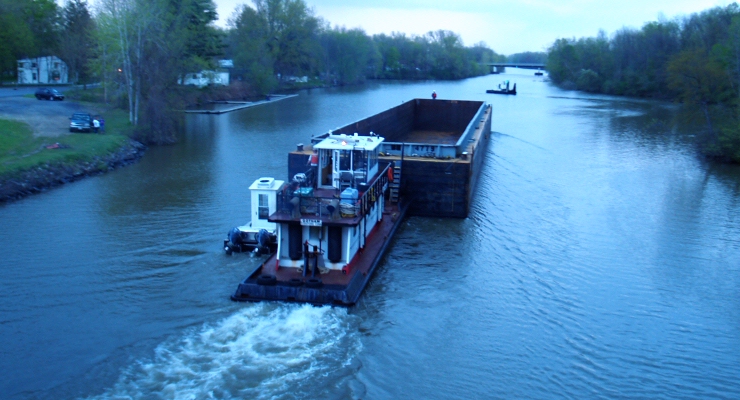 In the failing light, Tug Gotham continues north on the Champlain Canal, on her way to the nearby De-Watering Plant. Ahead a Cashman Tug awaits, opposite my house.



---
Erie Canal - Champlain Canal - Hudson River - Canal History
Lighthouses - Canal Corp Boats - Tugboats & Trawlers
---