The Travels of Tug 44



Tug Lisa Ann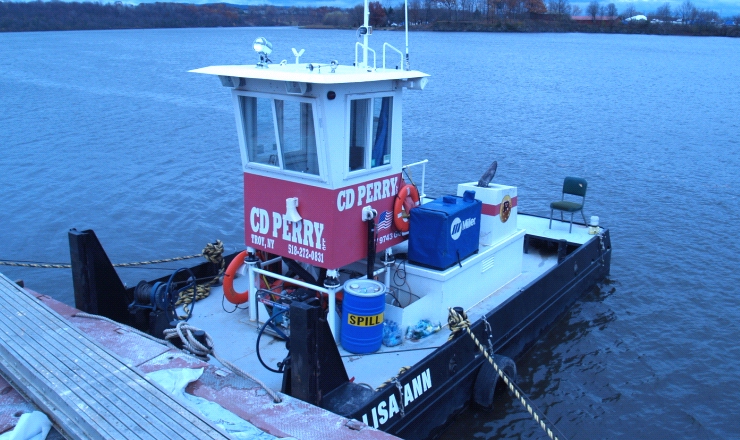 Tug Lisa Ann is a small but very strong 25 foot pusher, part of the C.D. Perry construction fleet. She frequently works on construction projects on the Erie Canal. The Lisa Ann was manufactured by Marine Inland Fabricators.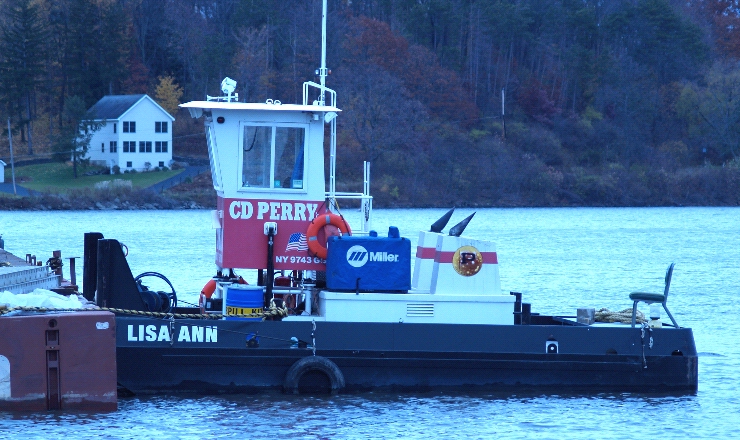 Tug Lisa Ann's pilothouse can be raised to provide visibility for the captain when she pushes tall barges and can be lowered to clear bridges. At the front is a pair of push knees so she can push barges of varying heights. She is also equipped with a towing bit in the rear of the boat so towlines can be attached.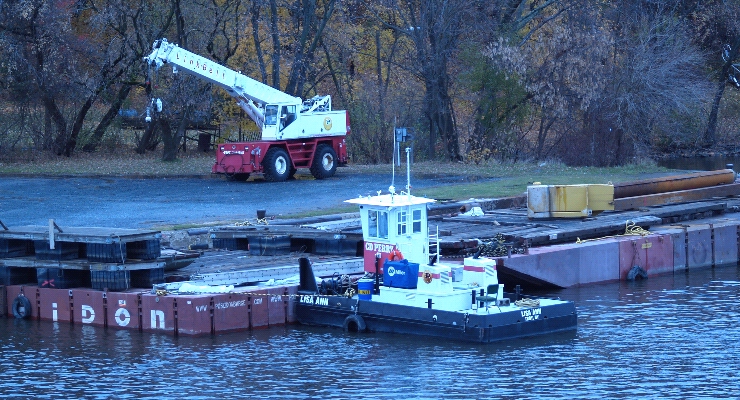 Here the Lisa Ann is tied up to a barge at the Crescent Terminal. The barge as well as the crane in the background are also part of C.D. Perry's work fleet, and the crane can be driven aboard the barge.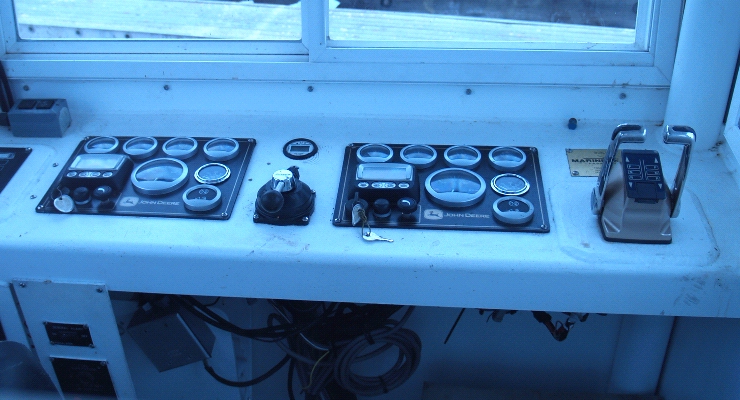 This is the dashboard inside the pilothouse. The two handles on the right side are the throttle controls and gear shift for the twin engines. The engines are twin John Deere 6068s, straight-6 turbo diesels rated at 200 HP each for a total of 400 HP. The small joystick located between the engine gauges controls the hydraulic steering, instead of the traditional wheel.



The Lisa Ann seen at the Waterford Tugboat Roundup 2014.



---
See the C.D. Perry & Sons Inc website at: http://www.cdperryandsons.com/
---
Erie Canal - Champlain Canal - Hudson River - Canal History
Lighthouses - Canal Corp Boats - Tugboats & Trawlers
---