The Travels of Tug 44



W.P. Franklin Lock - Caloosahatchee River, FL.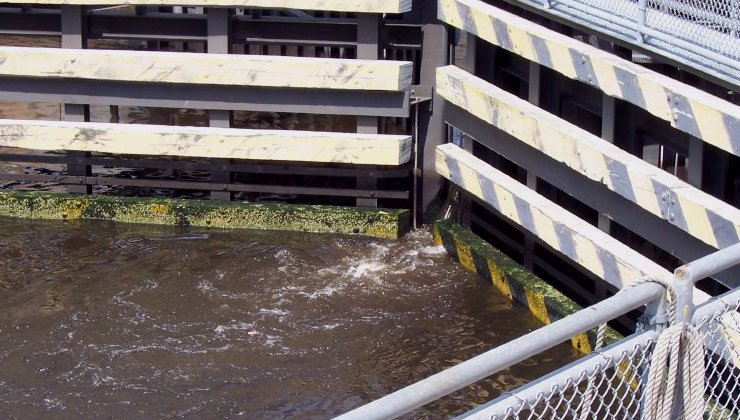 The W.P. Franklin Lock on the Caloosahatchee River in Central Florida provides the least lift of any lock in the world. Depending on water levels the lift can be from 1 to 3 feet, and is used mainly to prevent salt water from getting into the river system. This lock has no valves. Instead the lock operator simply gaps the doors a few inches to let water flow directly into or out of the lock, right between the doors as seen here.



---
Erie Canal - Champlain Canal - Hudson River - Canal History
Lighthouses - Canal Corp Boats - Tugboats & Trawlers
---