The Travels of Tug 44



Pumpout of Lock E-28A
Winter Maintenance on the New York Canals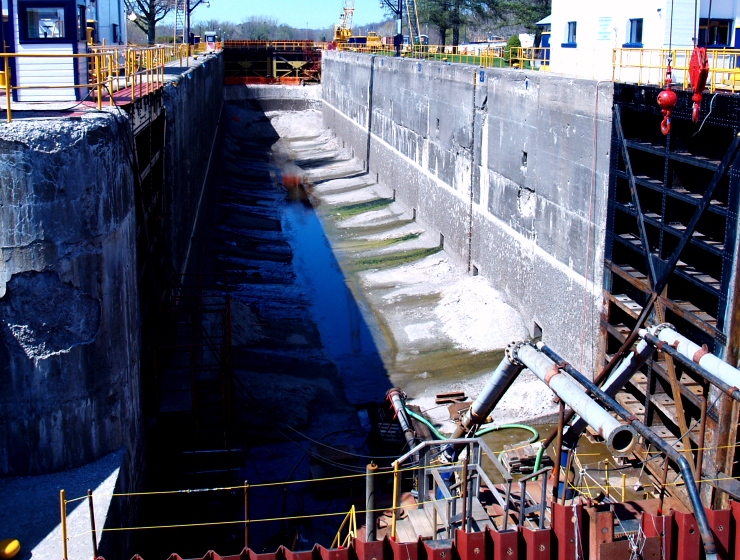 April 2010, we see the pumpout of Erie Canal Lock E-28A at Lyons.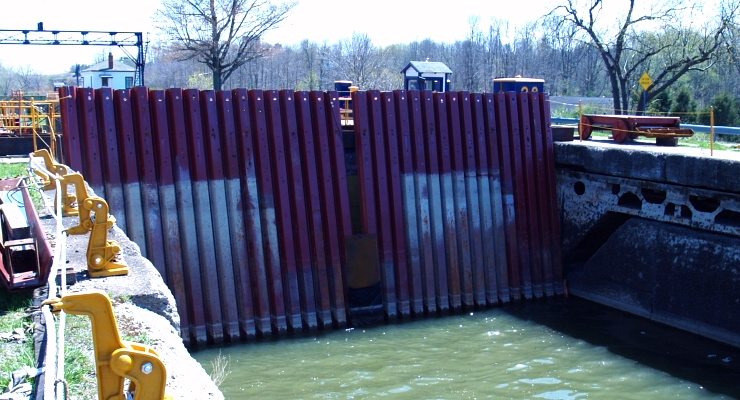 The work begins with setting up a temporary coffer dam at each end of the lock. This will allow for the removal of the lock gates after the lock is drained.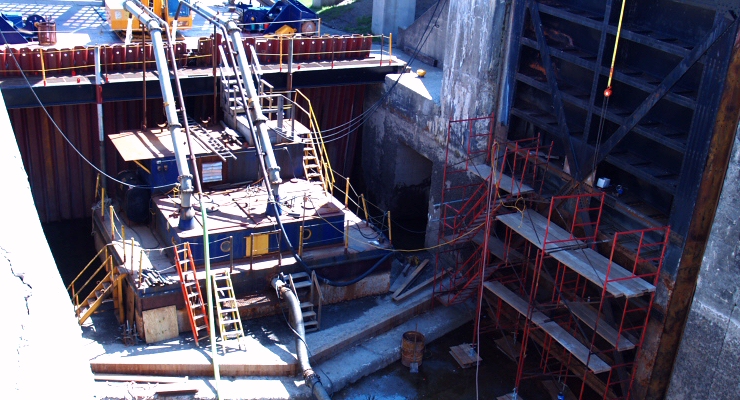 This massive machinery is a giant water pump on a small barge. Large engines pump the water over the coffer dam into the canal.



These are the winches that raise and lower the giant valves that fill and drain the lock. The winches get inspected, new bearings, and a good coat of paint.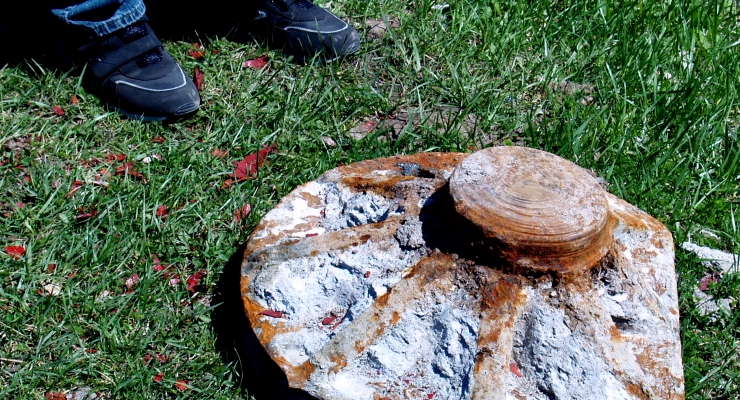 This large hunk of cast iron is the lower hinge-pin upon which the lock gates swing.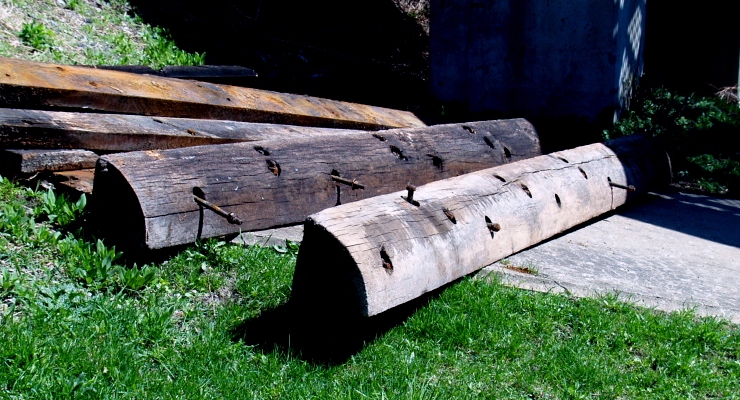 The heavy oak beams seen here are the quoin posts. They form the seal where the lock gates meet the lock walls. These are the old ones and will be replaced by brand new ones, manufactured by Canal Corp at their own sawmill.



---
Erie Canal - Champlain Canal - Hudson River - Canal History
Lighthouses - Canal Corp Boats - Tugboats & Trawlers
---