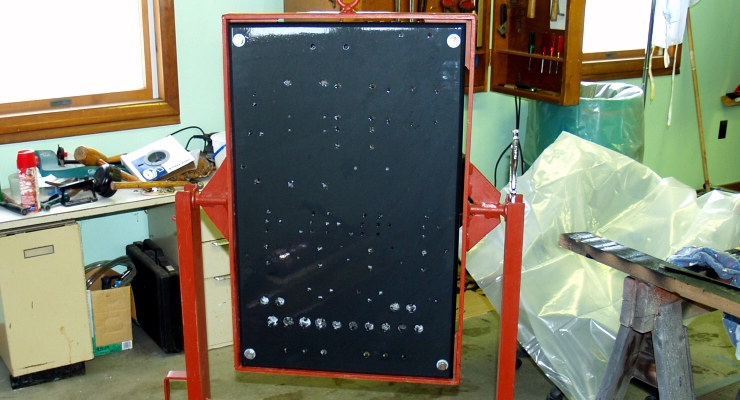 Every 4 years, each electrical panel is completely stripped and rebuilt. Seen here is the empty back plate, made of natural stone ... slate. The slate is carefully sanded, resurfaced and repainted.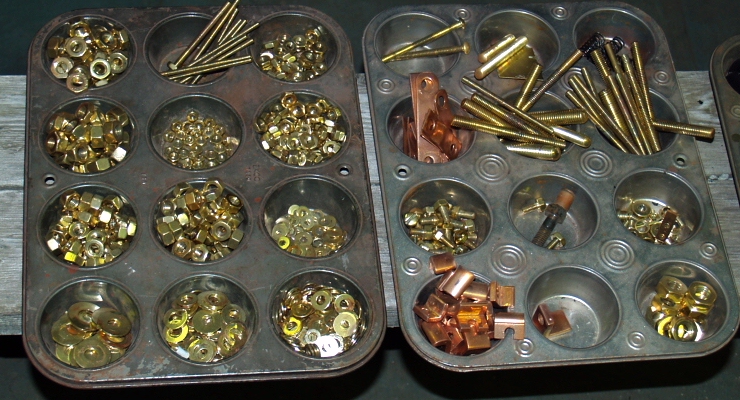 Every relay is completely disassembled and each little piece is cleaned and polished and carefully sorted into muffin tins.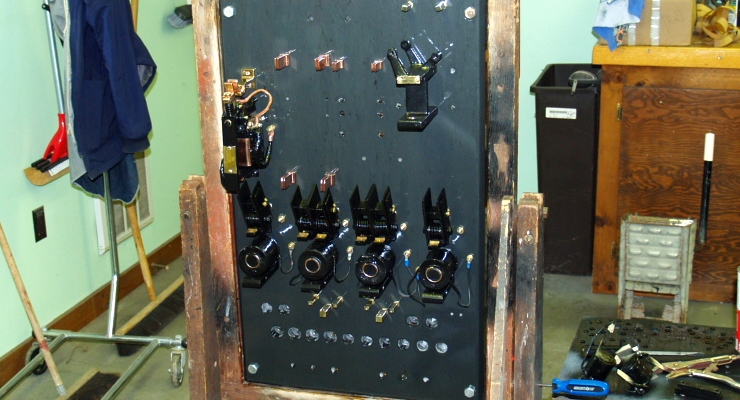 On this panel, the frames of the relays have been bolted on.



A close look at one of the relays. Much of it is brass, making for extremely difficult photography. The electrical connections are done on the back side of the panel, thru the mounting bolts.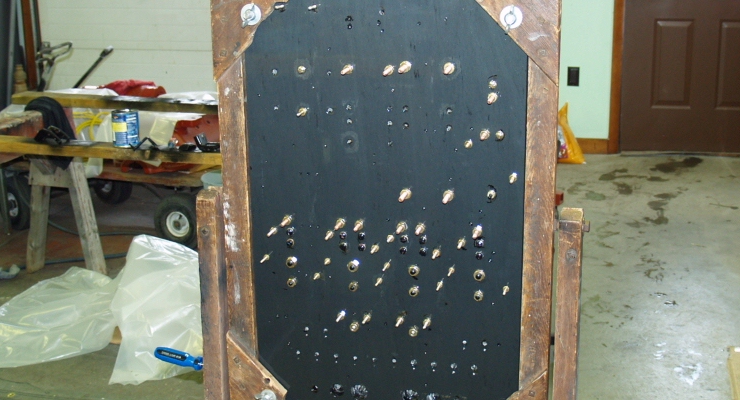 A look at the rear side of the slate panel, with the electrical conductor bolts installed.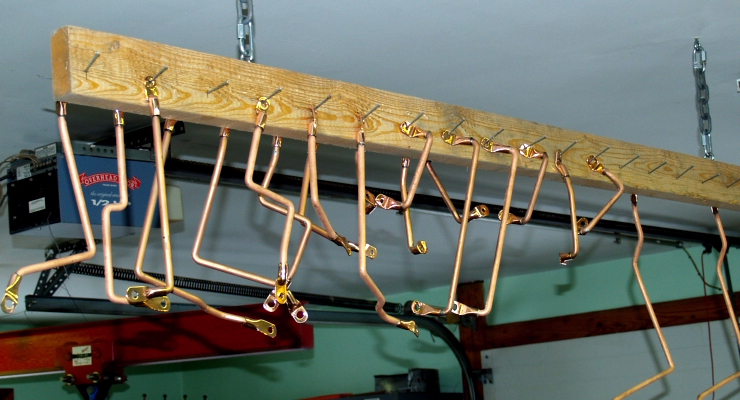 The wires are actually copper bars, carefully bent to fit. Each piece is carefully cleaned and polished and will later receive new insulation.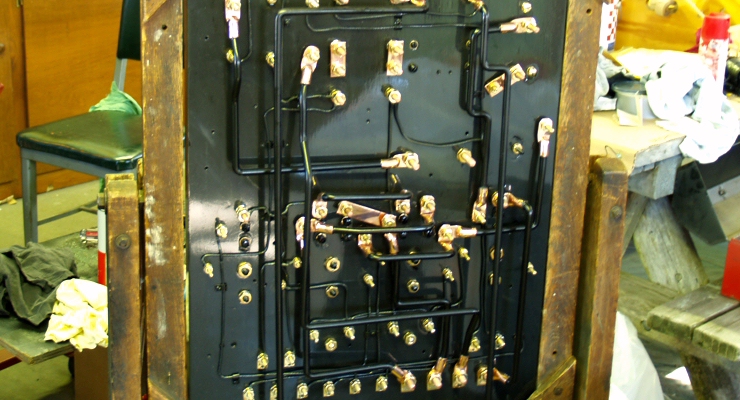 The wires, now insulated, are bolted to the rear of the panel.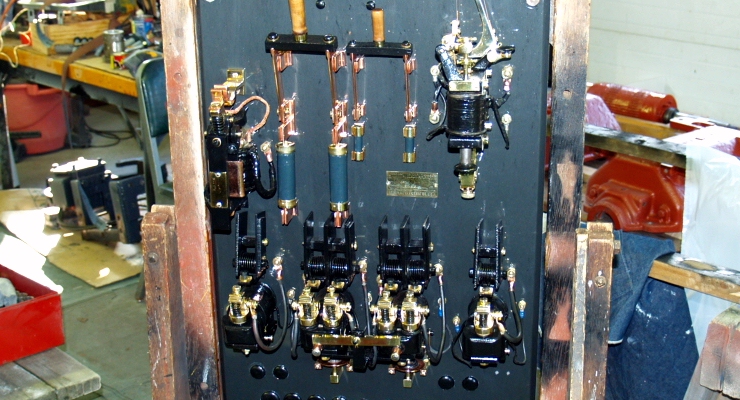 The front of the panel is now taking shape. Every part is beautifully cleaned, polished and in perfect condition, even though every part on it is over 100 years old.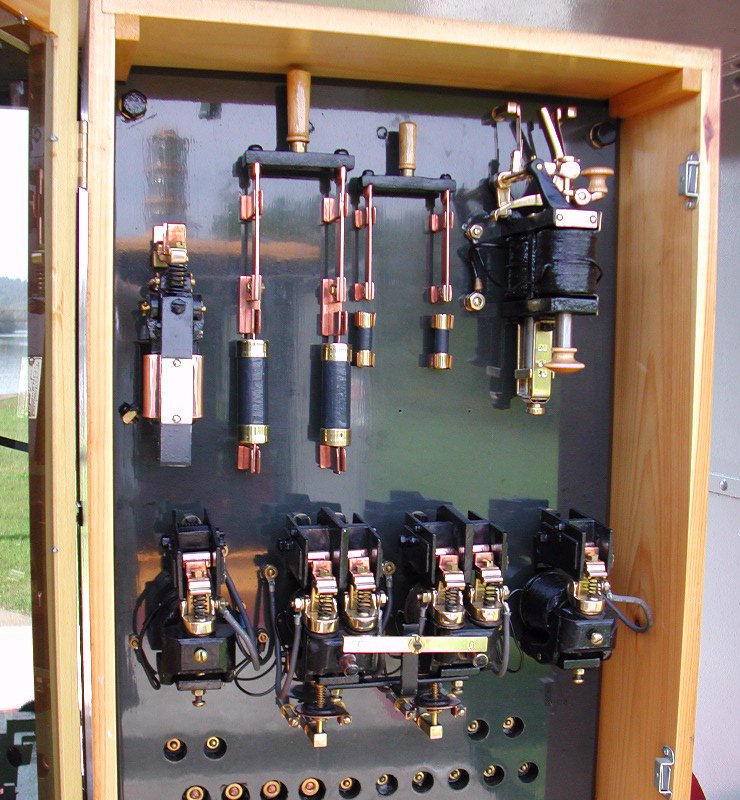 Here's the finished product: a gleaming work of art, complete with a wood and glass display case to keep dust out.

During the 2009 season, Lock 7 on the Champlain Canal operated almost continuously 24 hours a day, 7 days a week, serving all the tugs and barges from the nearby dredging operation, and was the busiest lock on the entire system. In spite of this heavy schedule, the lock suffered exactly zero down time for the entire season. The careful attention to detail during winter maintenance by the lock keepers made this possible. It is a record no modern factory can equal.



---