We went down the Hackensack River Saturday September 23, 2001 and were turned back by a small Coast Guard boat armed with two 50 caliber machine guns! It was quite an eye-opener.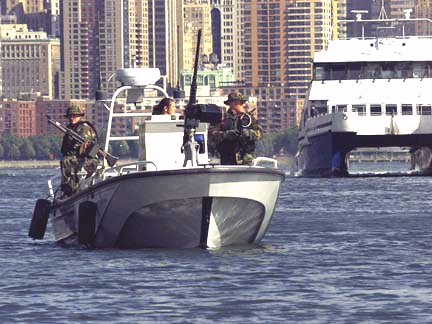 Here's what it looked like from Jersey: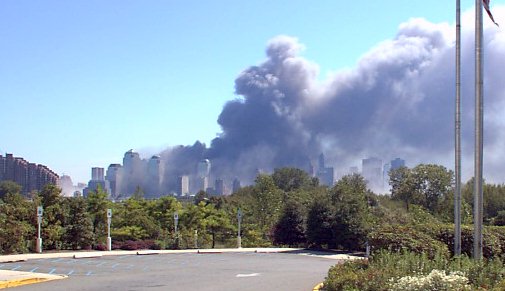 [ this photo by Karen Bachelor ]
---
New York Harbor - October 7, 2001

The Coast Guard finally opened the Harbor and local rivers, so we took a look at New York City today, in a 19 foot open bowrider. It was freezing cold, strong winds and small craft warnings were displayed. We had waves blowing right over the boat half the day, it was impossible to stay warm and dry. Here are some pictures from the trip: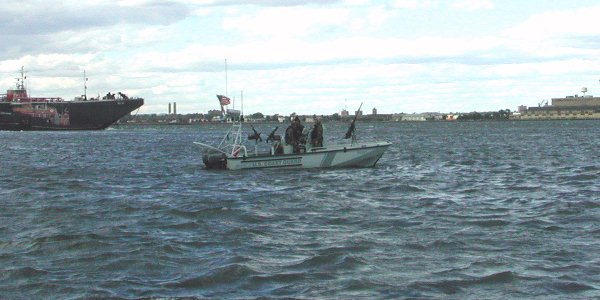 [above] In the Kill Van Kull by Staten Island, we passed several small Coast Guard patrol boats.. armed with an M2 machine gun (50 caliber) on the bow and twin M60s (7.62mm) on the sides, and today they were loaded... ammo boxes were mounted and clearly visible. We did not realize that the bombardment of Afghanistan had begun minutes before.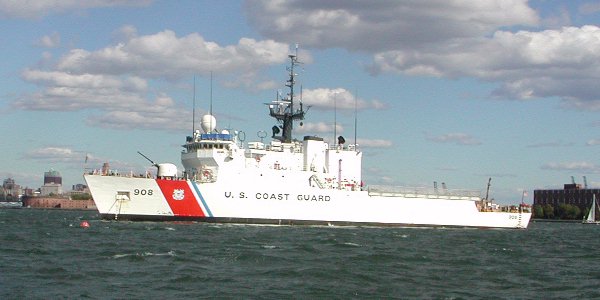 [above] The 270 foot Coast Guard cutter Tahoma stands guard near the Statue of Liberty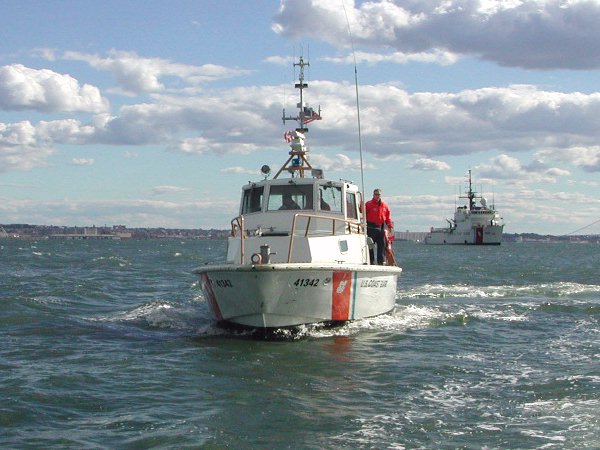 [above] Yeah, we stumbled into a security zone by the Statue of Liberty. and this Coast Guard patrol boat came after us. We were directed to stay away from the Statue, and were sent closer to Manhattan, our actual destination.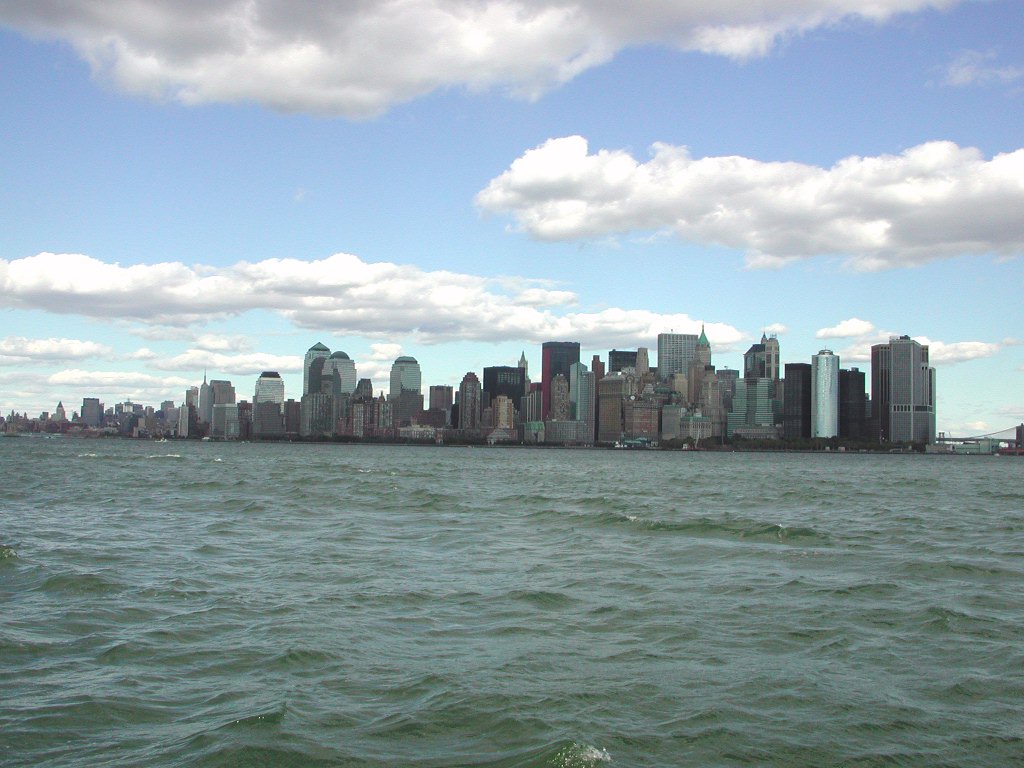 [above] The Manhattan skyline as it appears now... something's missing...... sad days...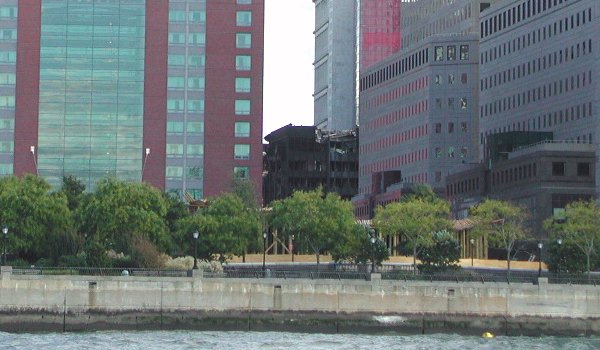 [above] The ragged black stump in the gap between the buildings is all that remains of the World Trade Center.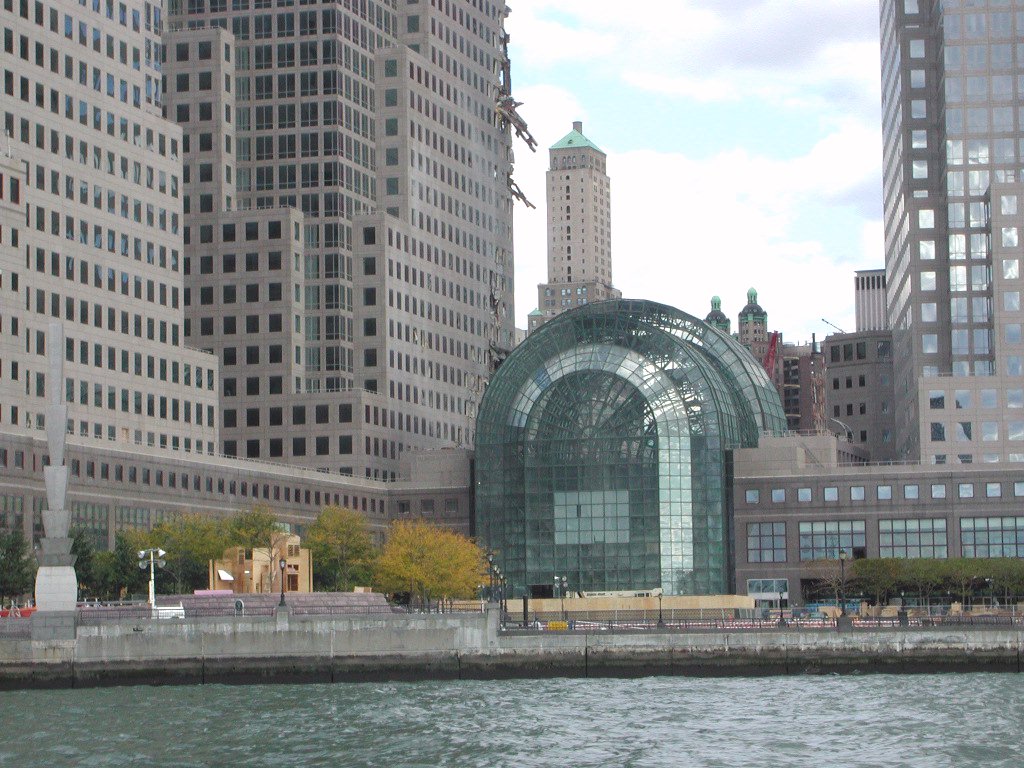 [above] This is the World Trade Center Atrium - a 10 story all-glass greenhouse ... across the street from the rubble. It is covered with dirt but it looks like it's completely intact! Notice the ragged debris sticking out the side of the building directly above the Atrium. God only knows how this beautiful building managed to survive the crash.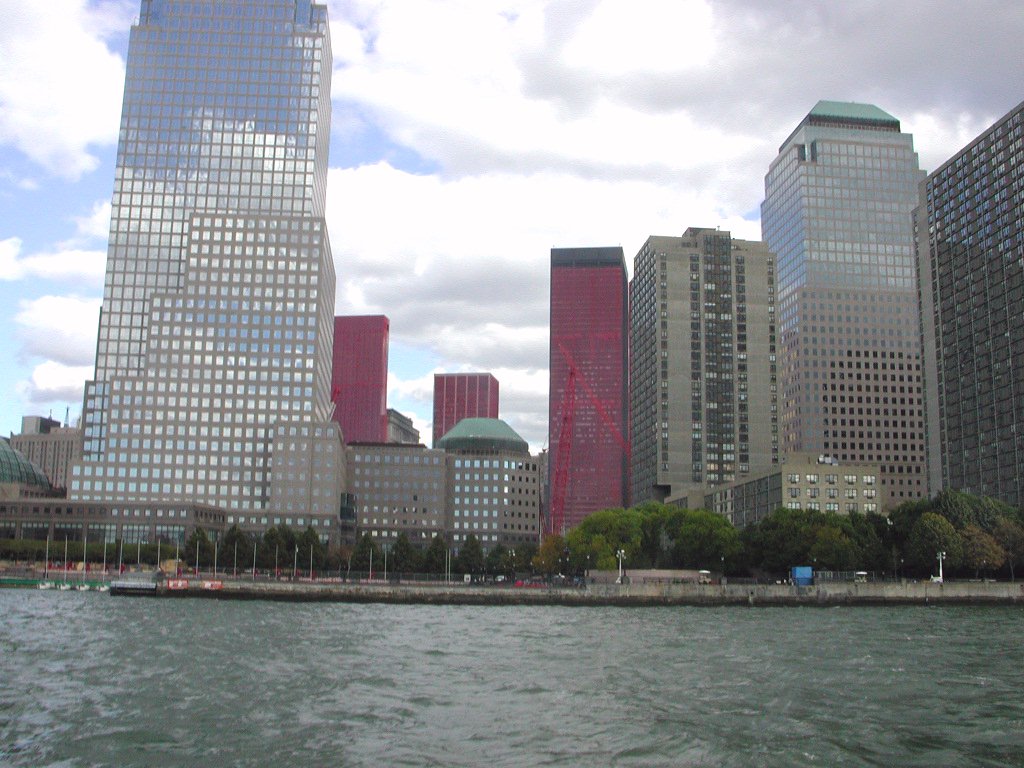 [above] Many of the buildings next to the crash site lost all their windows and sustained other damage and are now wrapped in red safety netting to prevent debris falling on the men working below on the continuing rescue effort.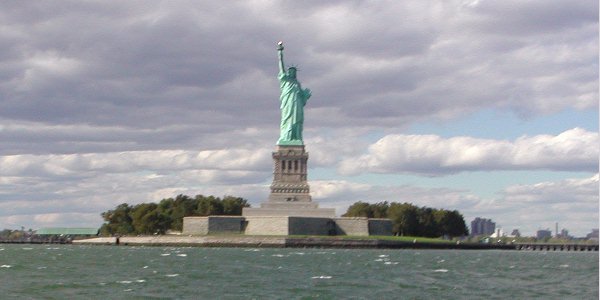 [above] The Lady still stands!


---