The Travels of Tug 44



Little Falls Aqueduct


In 1795 the Western Inland Lock & Navigation Company had built the Little Falls Canal north of the Mohawk River, to allow boats to navigate around the rapids there. All was well until it became known that the proposed route of the Erie Canal would be south of the river at Little Falls, and thereby bypass the town completely. A massive outcry ensued and so it was decided that the Little Falls Canal would be connected to the Erie canal. In 1822, this resulted in the construction of the aqueduct crossing the Mohawk River, allowing boat traffic on the Erie Canal to enter Little Falls harbor.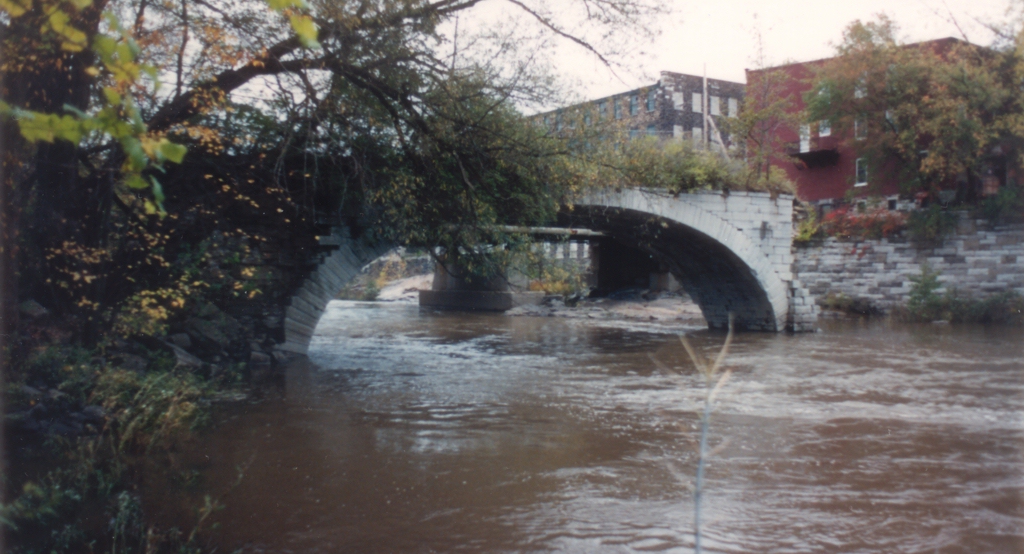 The Little Falls Aqueduct remained in service until 1881 when it was abandoned, drained and maintenance ceased. In 1891 the northern arch was demolished and in 1928 the southern arch fell. Seen here in this photo taken in 1990 is an eastern view of the 70 foot central arch which was later destroyed by flood waters in 1993. Photo by Howard Ohlhous. See full-sized photo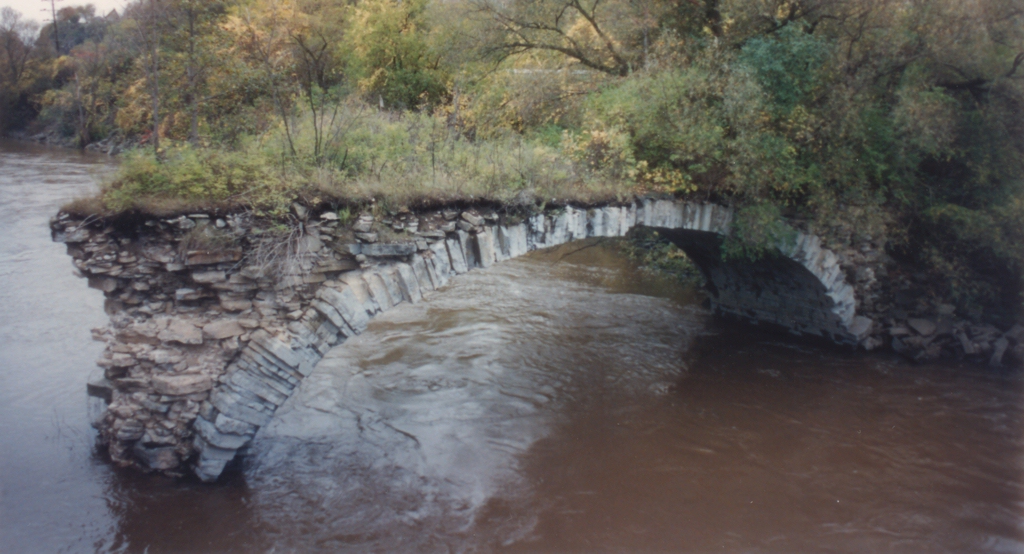 Seen here is the western side of that central arch. This side of the arch is in markedly worse condition than the other side and the limestone facing has mostly fallen off. Photo by Howard Ohlhous. See full-sized photo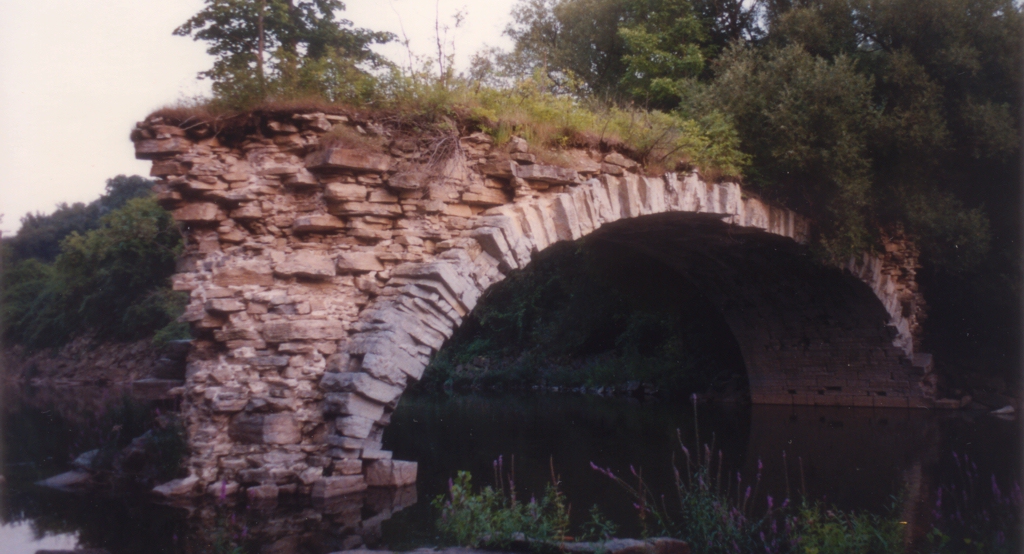 Another view of the western side of the central arch, taken just 3 years before it finally fell. Looks rough, but still not bad after over 100 years of no maintenance. Photo by Howard Ohlhous. See full-sized photo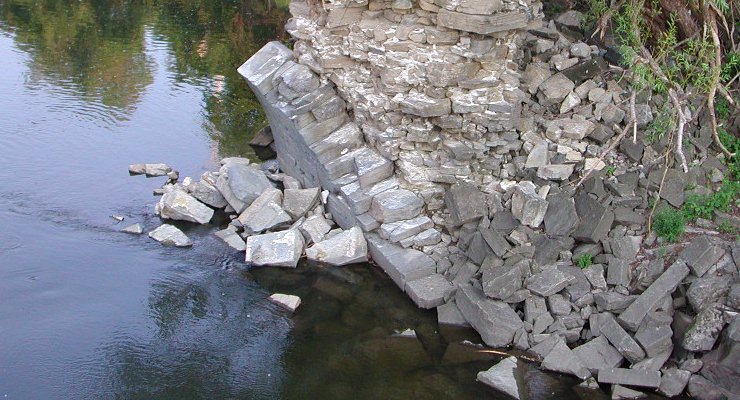 In this photo taken by Fred in 2006, all that remains now are a few stones from the base of one end of the arch. There is only a hint left of the wonderful old stonework.



---
Erie Canal - Champlain Canal - Hudson River - Canal History
Lighthouses - Canal Corp Boats - Tugboats & Trawlers
---