Yep, it's Little falls Canal Harbor. Little Falls is a very nice town with friendly folks and a very nice town dock.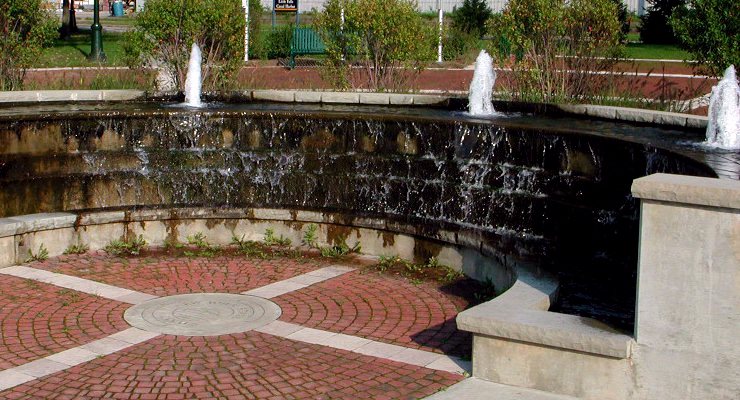 The Canal Harbor is a very nice new facility. Here's the fountain at the docks, next to the terminal building.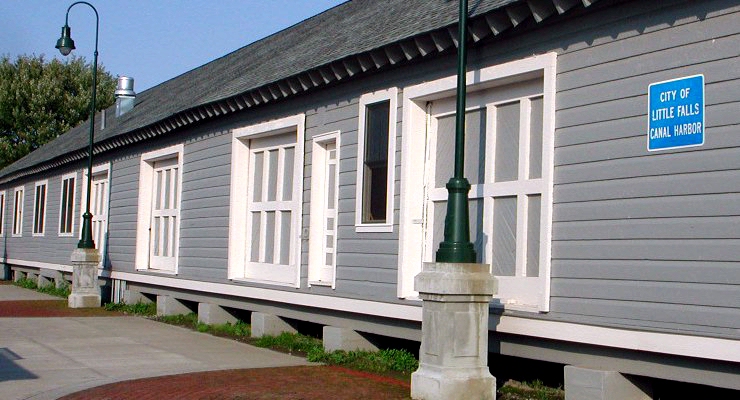 The old terminal building has been nicely refurbished, and includes a dockmaster's office and meeting room, as well as showers, bathrooms and laundry areas.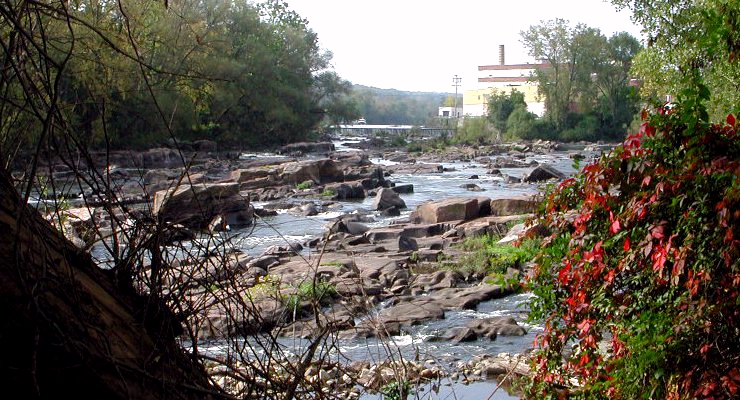 The Little Falls rapids are rather pretty, even in this picture where the water level was somewhat lower than usual. In mid-September, the leaves are starting to turn already. Winter comes early here. If you look very closely, the little dot at the top end of the river is Tug 44 sitting at the terminal wall.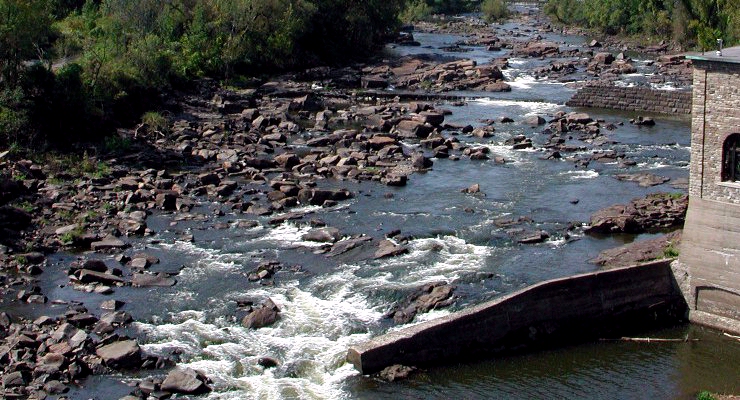 Another view of the Little Falls rapids.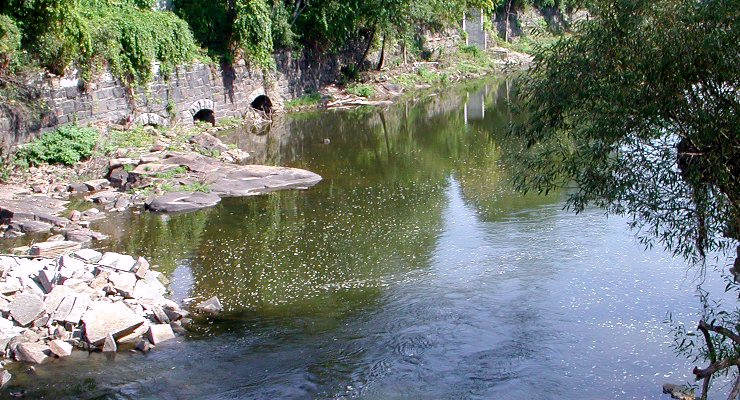 Below the rapids, the river calms down and flows past some old stonework. The pile of white stones in lower-left is the remains of an aqueduct connecting the original Little Falls Canal (1795) to the Erie Canal (1822).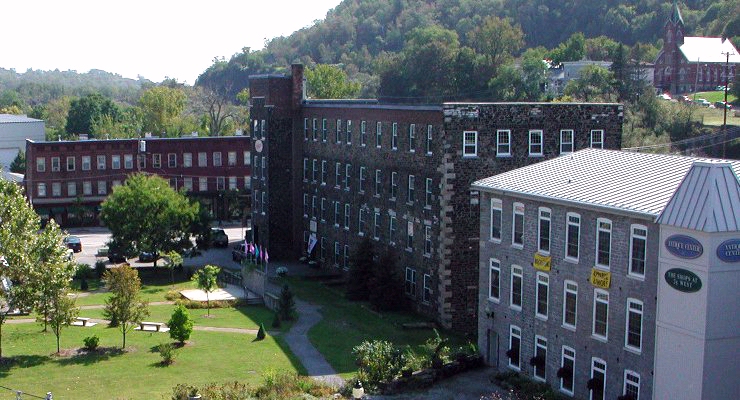 Canal Place is a group of ancient commercial buildings left over from the Erie Canal's heyday. Now they have been refurbished and house many antique shops and art galleries, etc. Great shopping area with a pleasant park.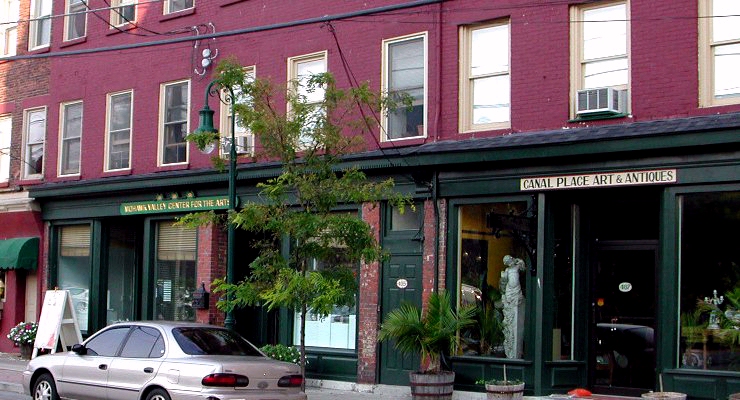 Another part of Canal Place, housing several art galleries and a fancy French restaurant.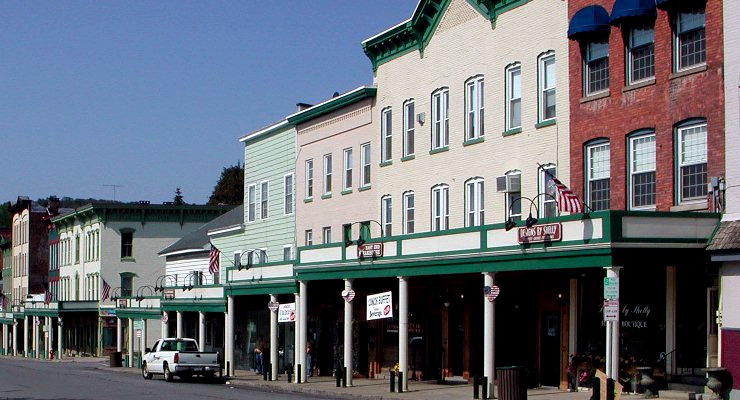 Looking a little deserted at dawn on a Sunday morning, the east end of town includes the East End Steak House, my favorite eatery on the Erie Canal.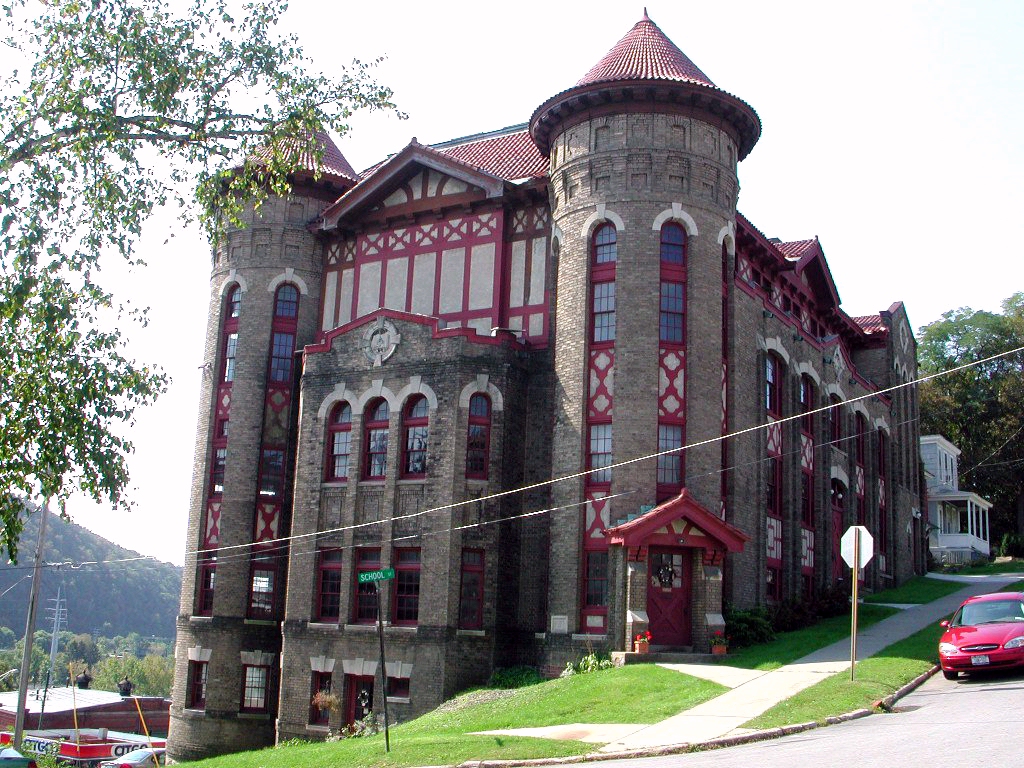 Built in 1914 as a Masonic Temple, this building overlooks the town of Little Falls. See full-sized photo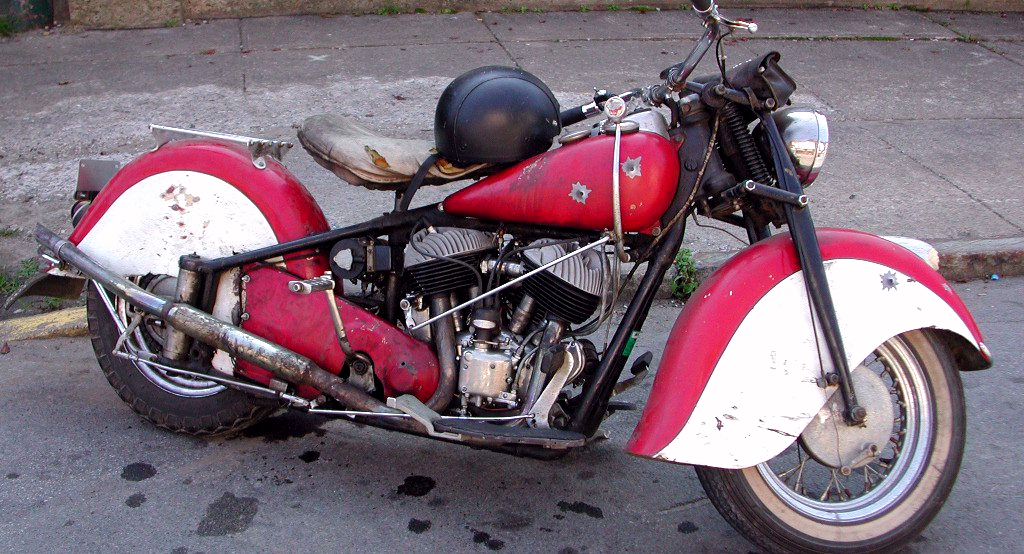 Here's something ya don't see everyday. This is an Indian motorcycle, which I'm guessing is from around 1936, making it 70 years old. It's a bit ratty looking, but look closely at the cylinders and heads, they're perfect. The "bullet holes" are actually just decals! It's sitting in front of Bakes Motorcycle Repair shop, which has a number of other interesting bikes. See full-sized photo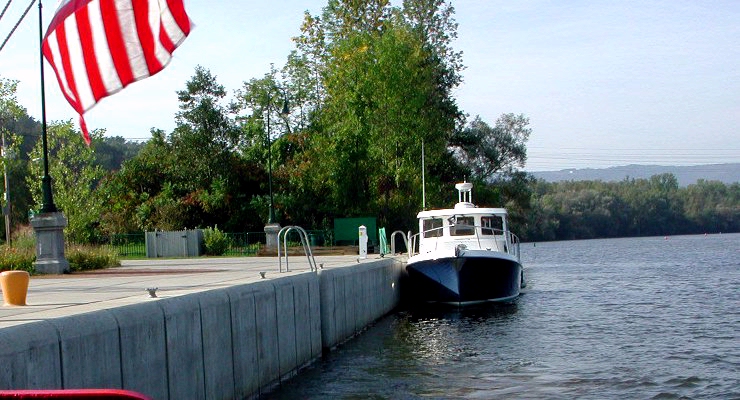 Tug 44 sits at the pier at Little Falls Canal Harbor. This photo was taken from the deck of Tug National, by "Admiral" Kathy. This is a particularly nice concrete pier.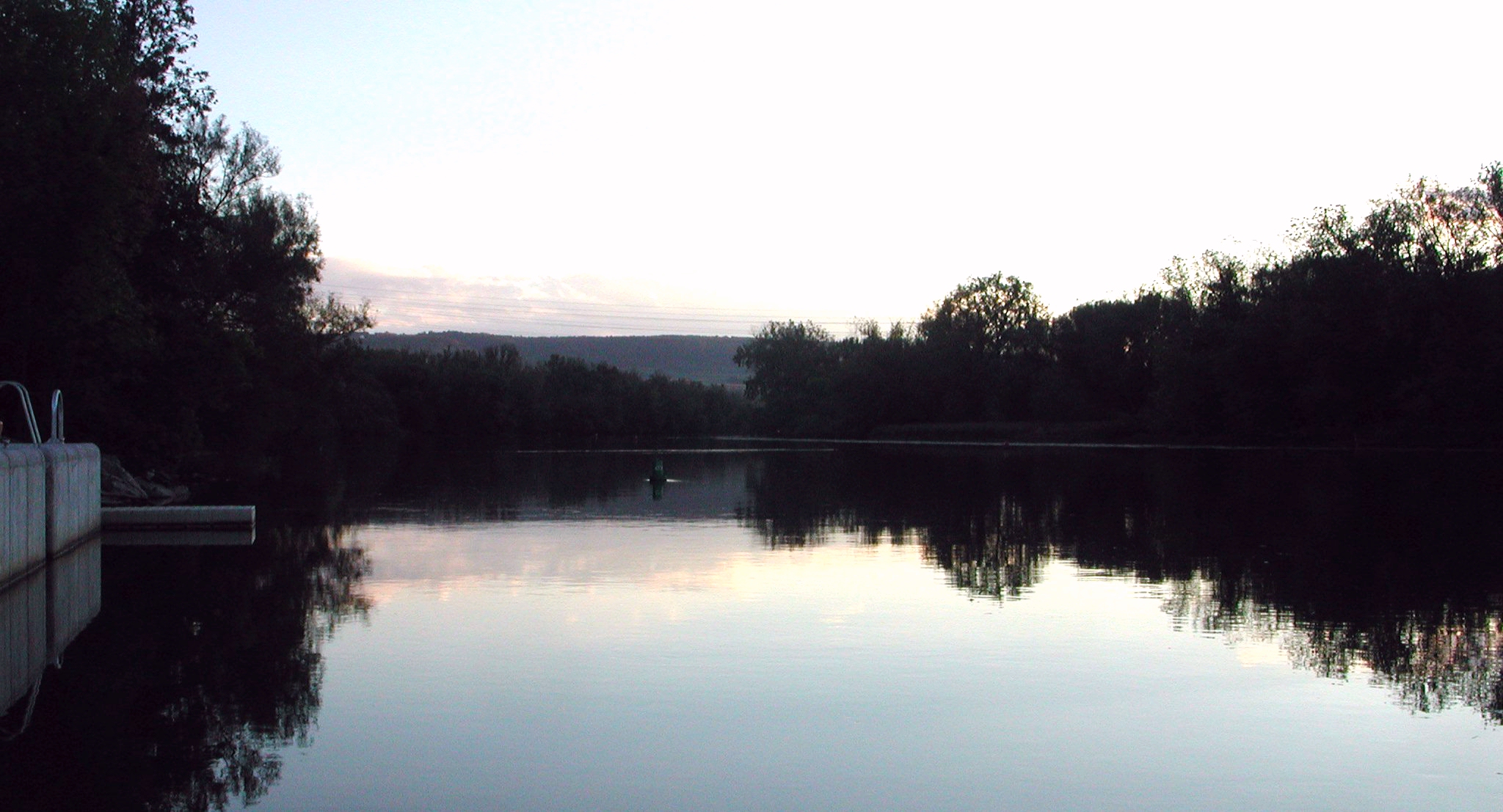 Twilight on the Erie Canal, as seen from the Little Falls Canal Harbor. Everything is silent and calm at the end of another busy day. See full-sized photo



---
The Little Falls town website is at: http://www.littlefallsny.com/
---
Learn about the 1795 Little Falls Canal at: http://www.tug44.org/canal.history/little-falls-canal/
---