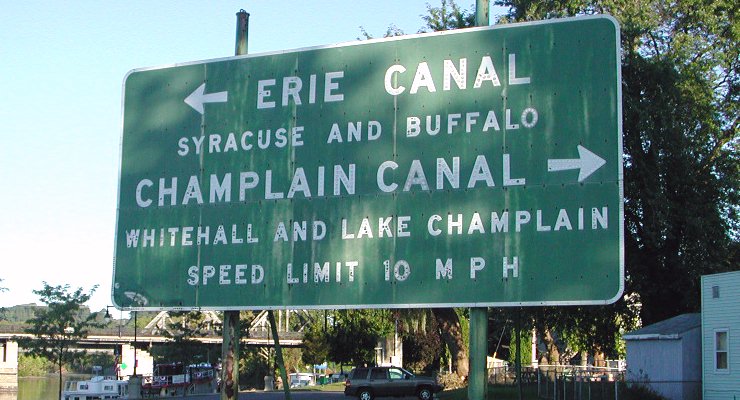 This famous sign sits at the east end of the Waterford pier, marking the intersection of the Erie Canal, Champlain Canal, Hudson River and the Mohawk River.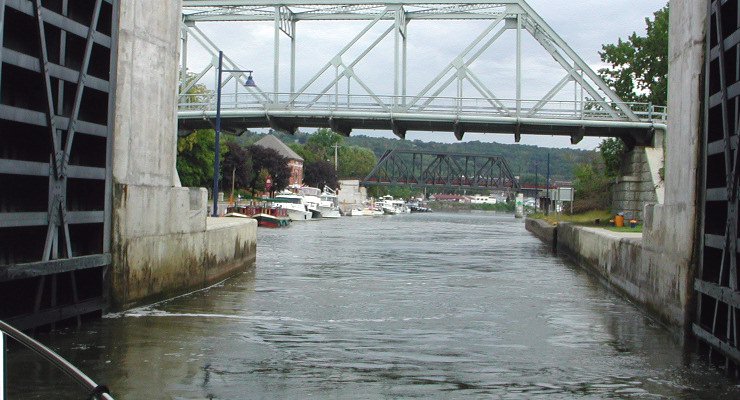 The view of the Waterford pier as seen from the eastbound exit of Erie Canal Lock E-2.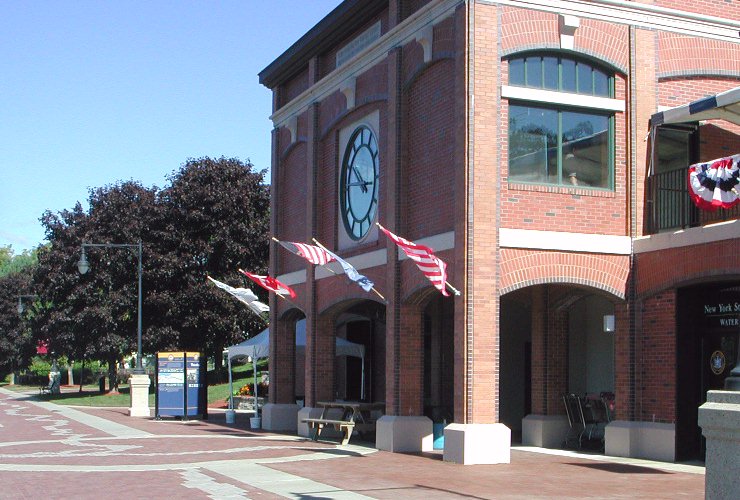 The Waterford Visitor's Center includes the dockmaster's office, tourist shop, internet access computers, showers and rest rooms. A small New York State Marine Police office is right next door.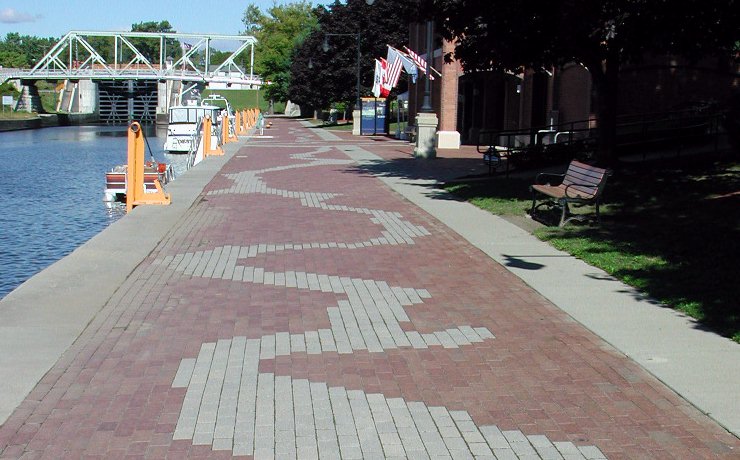 The squiggly line on the sidewalk is a 100-yard-long map of the NYS Canal System with names of the towns and ports engraved on the bricks. The yellow metal racks at water's edge are cable holders which allow the floating docks to rise and fall with water levels. In the background are the lower doors of Erie Canal E-2.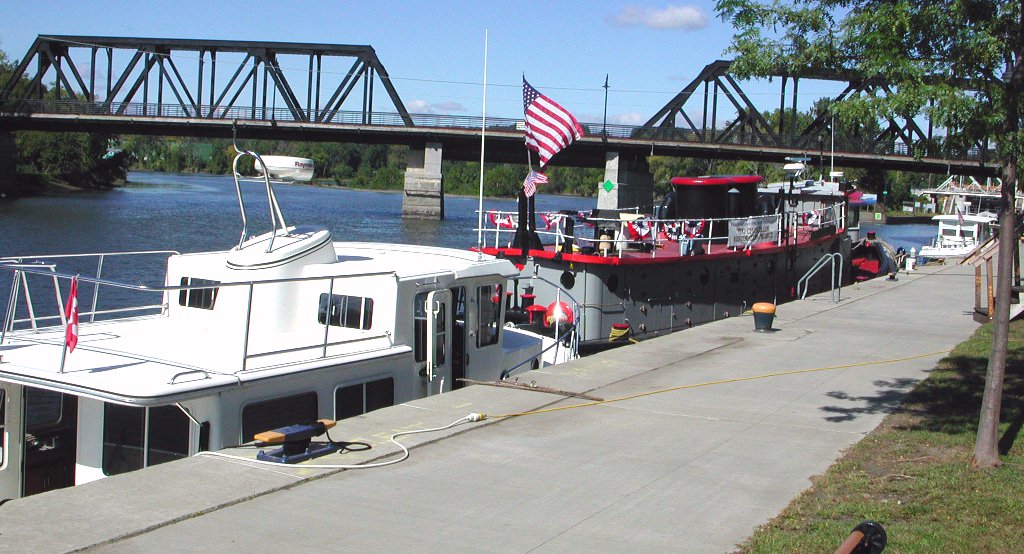 Tug 44 sits at the high wall on the eastern end, next to Tug Chancellor. See full-sized photo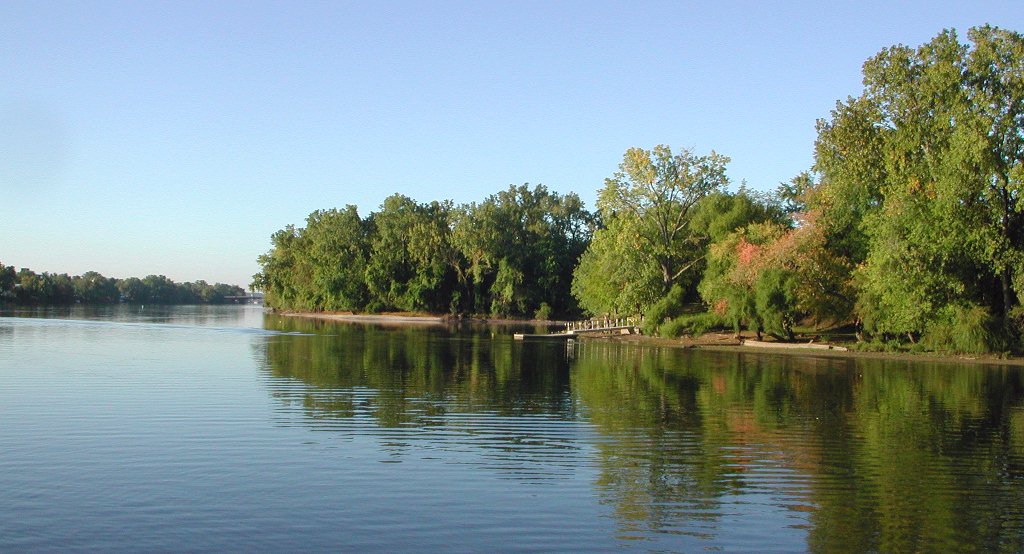 Peebles Island State Park, a beautifully forested park, is directly across from the Waterford pier.
See full-sized photo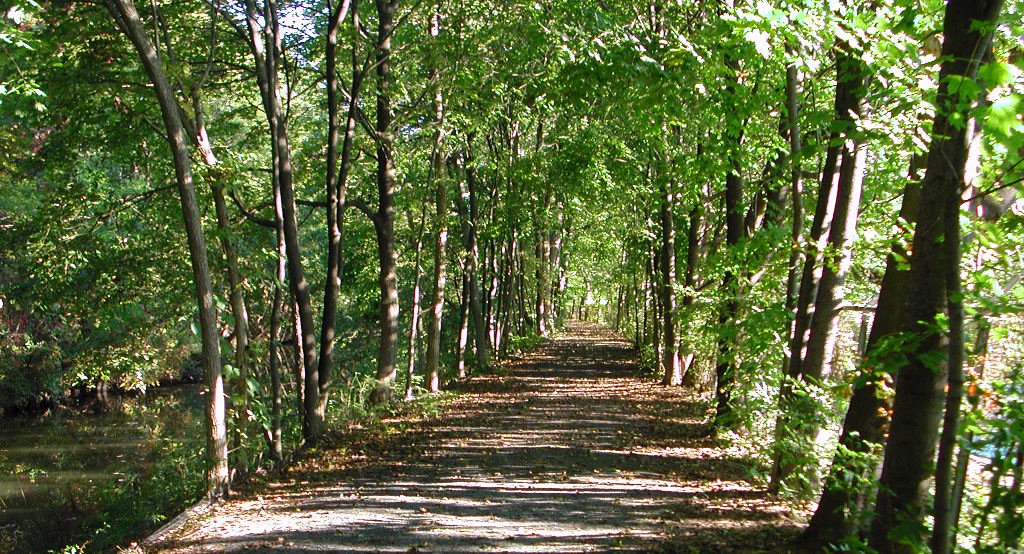 A few hundred yards west of the Waterford Pier is this beautiful Old Champlain Canal Trailway, perfect for your morning walk. It leads to Old Champlain Lock 4 and 5 and an old Champlain Weighlock.
See full-sized photo



---
See photos of the Waterford port during the Flood of 2006 at:
http://www.tug44.org/2006.flood/lock3yachtclub.htm
---
See the Waterford town website at:http://town.waterford.ny.us/
---
See the Waterford Tugboat Roundup website at:http://www.tugboatroundup.com/
---