The Travels of Tug 44



South Street Seaport Museum - New York City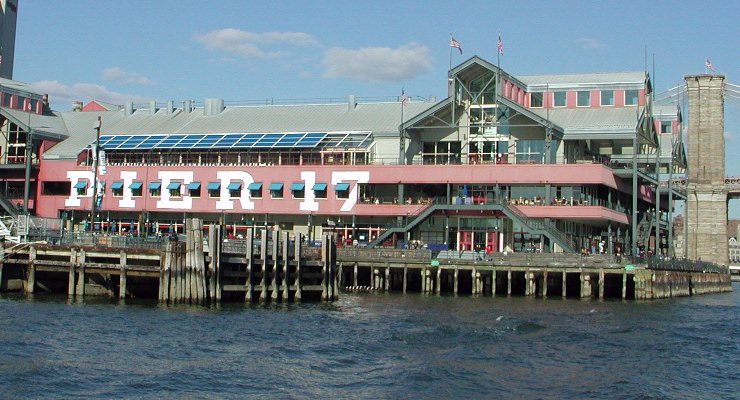 The South Street Seaport Museum is located on the East River at the lower end of Manhattan. Pier 17 is a shopping mall with many luxury shops and restaurants. Pier 16 is the home port of a wonderful collection of restored vessels of various types.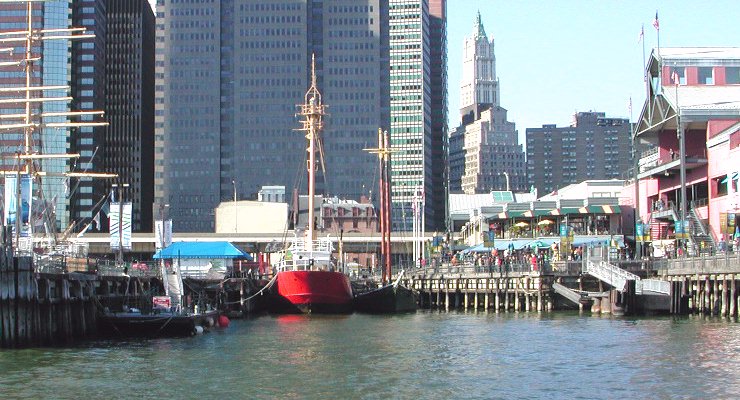 The red hull is the 1908 Lightship Ambrose. Next to her is the 1893 wooden Schooner Lettie G. Howard.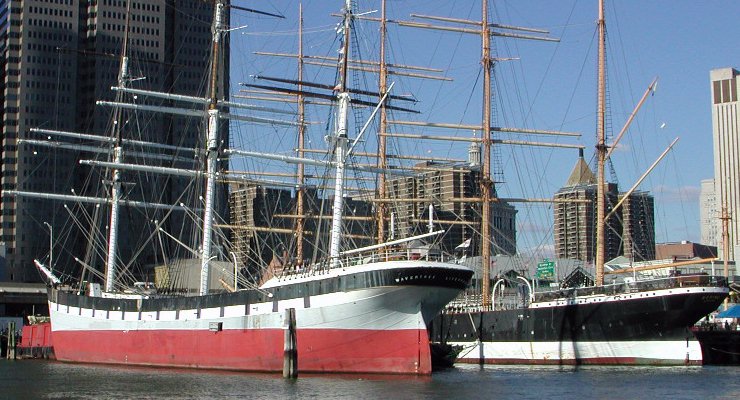 On the left is the three-masted ship Wavertree. She was built in England in 1885 and is 279 feet long and built of wrought iron as a general cargo freighter. Next to her on the right is the 1911 four-masted Barque Peking. The Peking is 377 feet long and carried manufactured goods from England to Chile, and brought back nitrate fertilizer. She was the world's last operating sailing freighter, and was able to make 16 ½ knots until her retirement in 1932.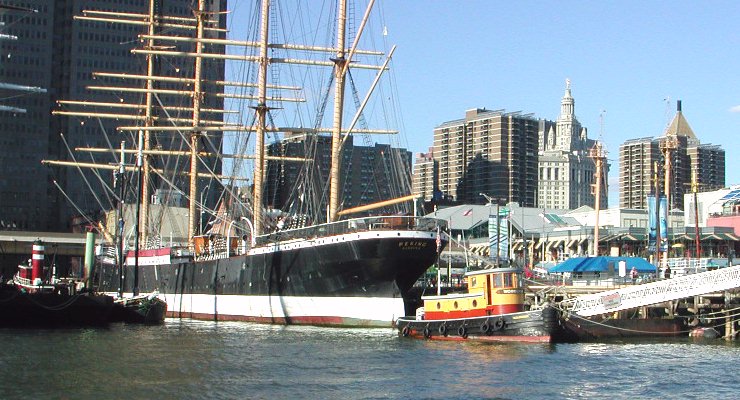 On the far left is the red & white striped smoke stack of Tug Helen McAllister, a 1900 coal-fired steam tug, later converted to diesel. Next to her is the Schooner Pioneer, a 1885 steel-hulled former sand hauler, and now tour boat. Then comes the Peking again, and the small yellow boat is the Tug W.O. Decker.



---
See the South Street Seaport Museum website at: http://southstreetseaportmuseum.org/
---
Erie Canal - Champlain Canal - Hudson River - Canal History
Lighthouses - Canal Corp Boats - Tugboats & Trawlers
---