August 28th 2011, Hurricane Irene roared thru upstate New York, and the New York Canal System, dumping a huge amount of rain very suddenly. This produced a flood torrent that was 30 feet high in some places. Various friends have sent me these photos of some of the damage.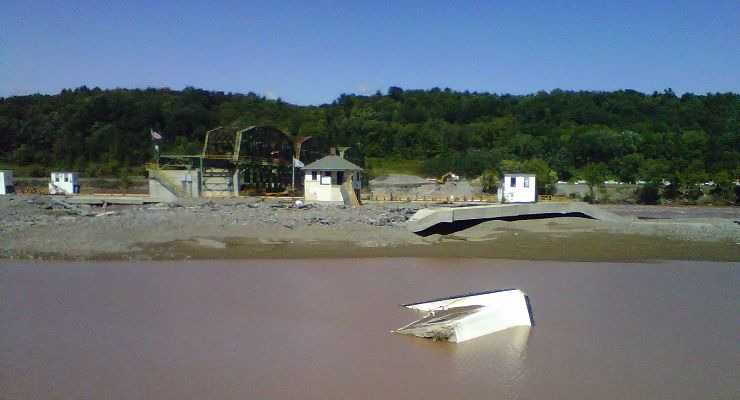 This photo shows a view of Erie Canal Lock E-10. The foreground was the parking lot, but now it has become a new channel of the Mohawk River. The white thing in the water is all that remains of the 100 year old Power House. The raging torrent scoured out the foundation and the 2 story masonry building collapsed into the hole.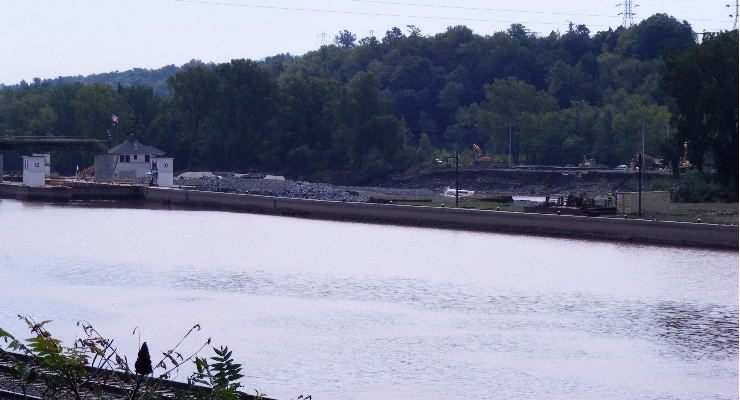 Lock E-10 seen from the other side of the river, showing the huge scour hole in the background right.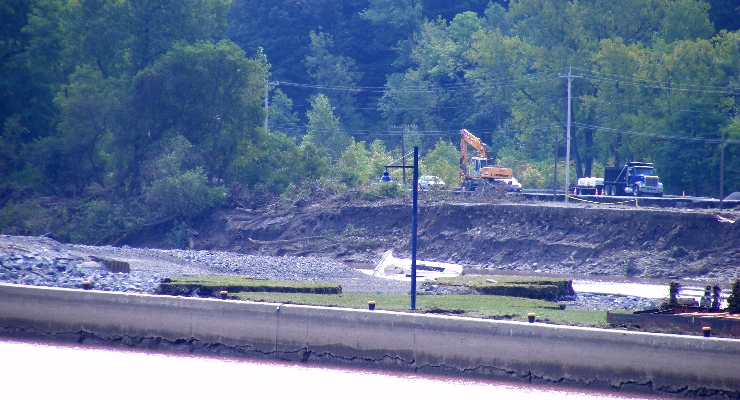 A closer view of the scour hole. A bit of the collapsed Power House is visible behind the lamp post.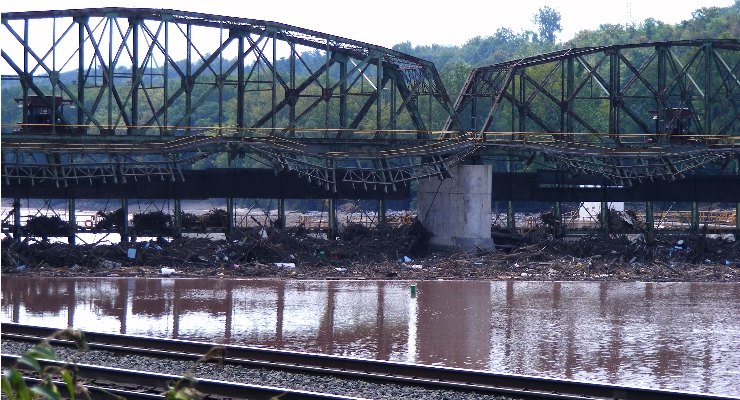 The dam at Lock E-10 is completely choked with debris. Notice the wrecked railing, several stories up, that's how high the water came.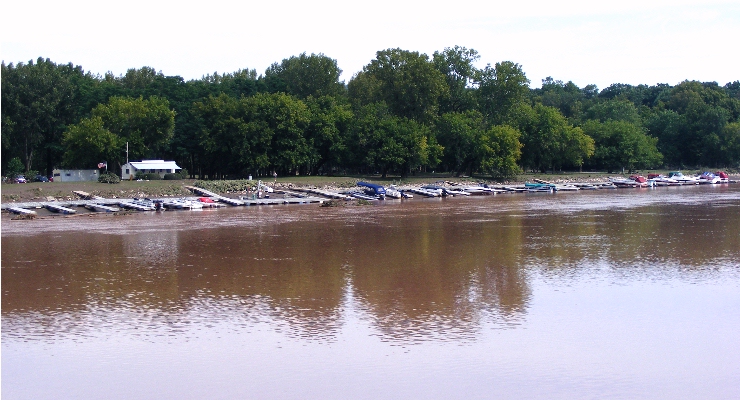 Arrowhead Marina looks like it got steam rollered.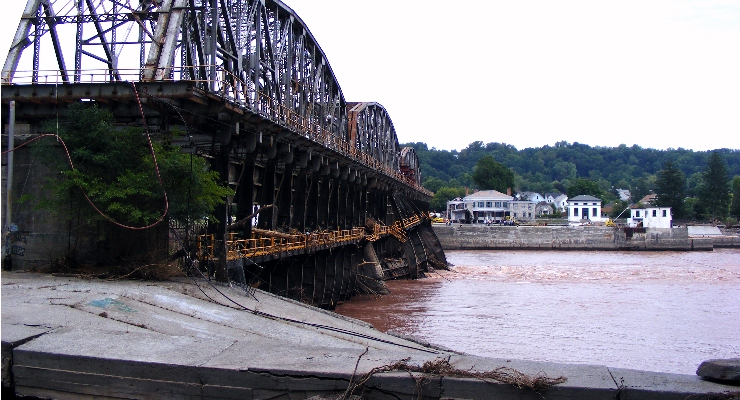 The ribs of the dam at Lock E-11 have sprung and are bent backwards and pretzeled. The dam is wrecked.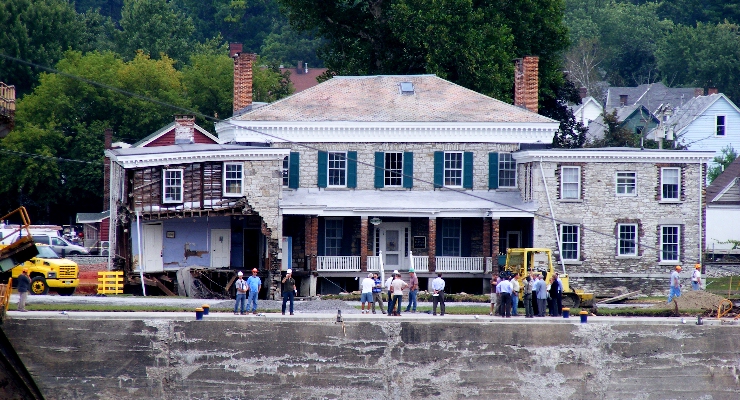 This beautiful building, built by William Johnson in 1742, stands next to Lock E11. The floodwaters scoured out the west wing which is collapsing.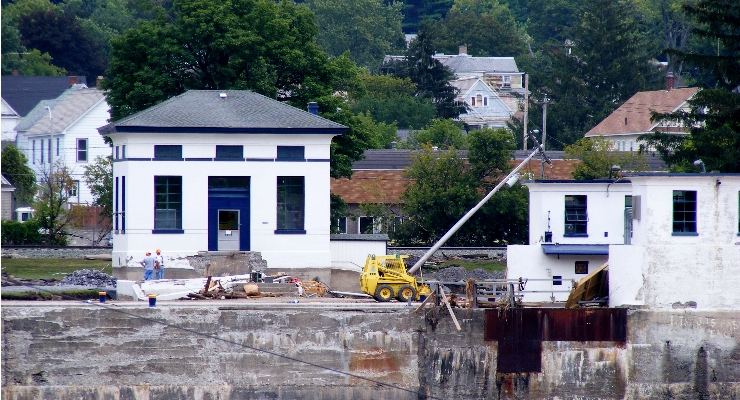 The Power House at E-11 still stands, but the lock operator's office which once stood in front of it is gone. The foundation remains.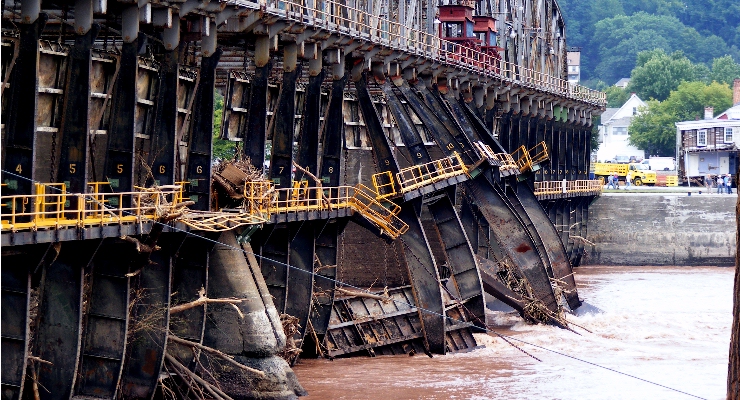 A nice closeup of the dam at E-11, shows the ribs are sprung and bent backwards. This dam is wrecked.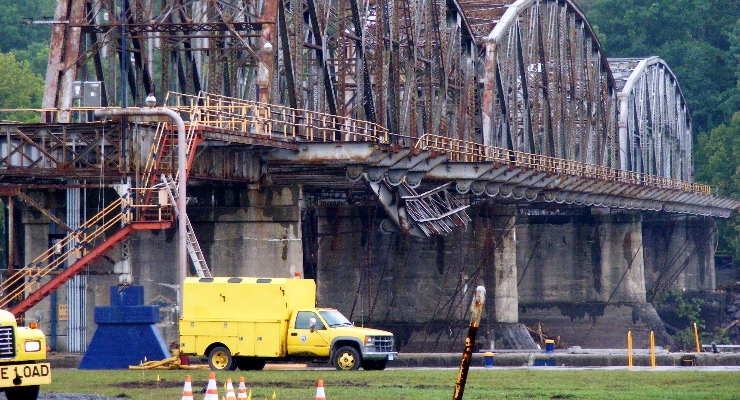 This is the upstream side of the dam at Lock E-11. Notice the bent up railing on top. Compare the height of the truck and you realize the water went thru at least 20+ feet over the lawn.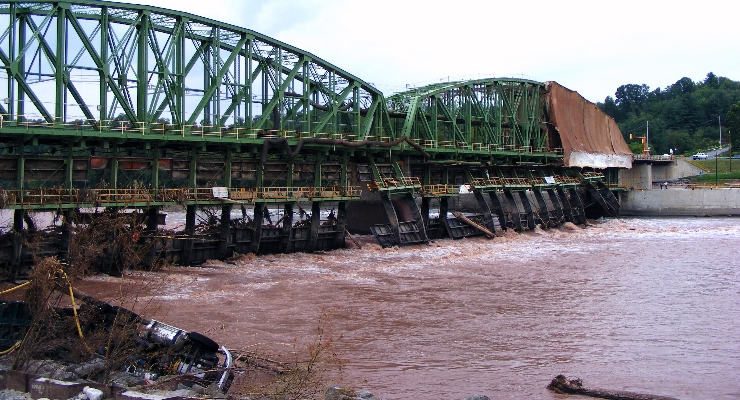 This is the dam at Lock E-12, which was in the middle of being painted when the flood struck. The tarp was part of the painting procedures. The dam is choked with debris on the left, but on the right the ribs are bent backwards and wrecked.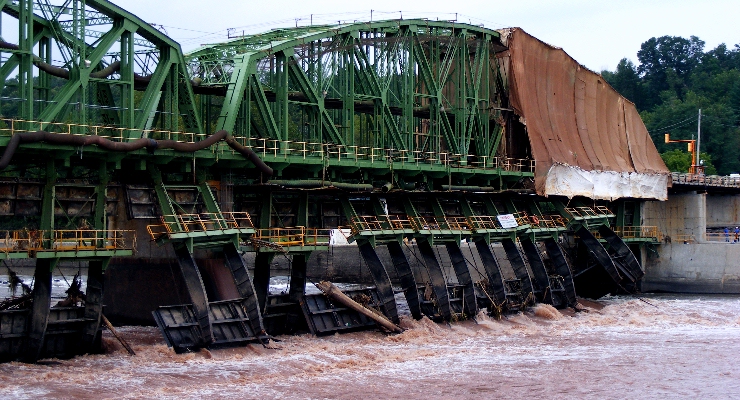 A closer look at the right side of the wrecked dam at E-12.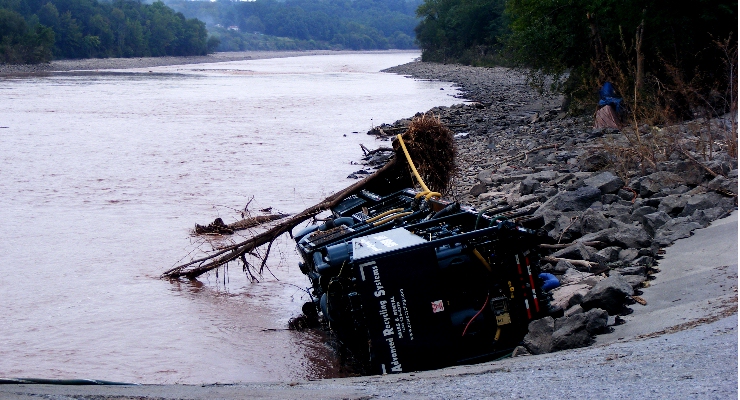 Downstream from Lock E-12 is this vacuum machine, used by the painting contractor to collect the dust from sanding. It's about the size of a truck. The flood swept it downstream and wrecked it. Notice the water level is right down to the bottom of the river, there is no dam left to raise the level.



---


See how these locations appeared before the flood hit: Lock E-10, Lock E-11, Lock E-12





---