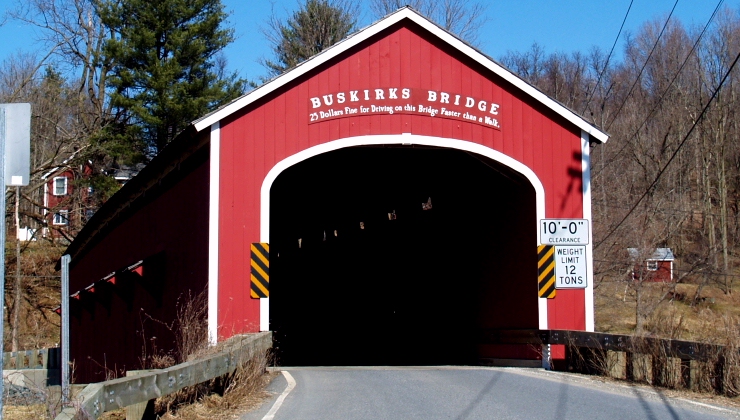 And now for something completely different!

Covered bridges have always been a favorite part of the scenery in the North-East. They were originally covered to keep the wooden timbers dry, thereby preventing rot. They also provided safe bridge crossings in heavy snow conditions. Many are still in use today, carefully maintained as wonderful memories of times past.

Covered Bridges are especially numerous in Vermont, but there are a few close to my home in Fort Edward NY. There are 4 in Washington County, plus a covered foot bridge. Most of these bridges are in daily use for car traffic, though one, the Shushan Bridge now houses a museum.

All these bridges include the original wooden beam construction techniques, including the oak dowels that pin the beams together. They really are beautiful and should be preserved forever.